How to Reduce the Skills Gap in Manufacturing and the Supply Chain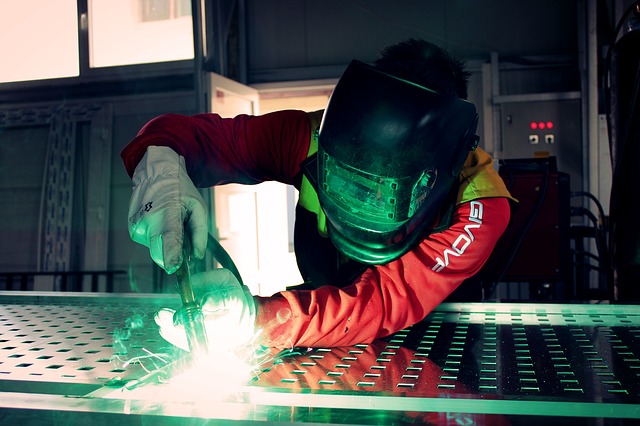 These days, the U.S. manufacturing sector is not unfamiliar with challenges such as highly competitive pricing, a forceful global market and surging consumer demand. However, these are not the most pressing concerns.
If you're in the industry, you won't be surprised by Deloitte's latest findings. The consultancy's most recent report revealed that over 600,000 manufacturing positions in America remain vacant. While unemployment has decreased to 4.3%, the employment gap in manufacturing is worrying as it implies a skills shortage.
Obviously, closing this gap should be an absolute priority for the industry, and as Deloitte's predictions suggest, over the next ten years, there could be as many as two million unfilled manufacturing jobs if nothing is done.
Shop floor automation is partly responsible for this skills gap, as this brings a technical ability requirement from some manufacturing positions that were previously more straightforward. The baby boomer generation is now retiring and opening up an estimated 2.7 million jobs. Furthermore, it seems that today's youth are just not interested in embarking on a career in manufacturing.
This is partly due to the public's misconceptions about what a career in manufacturing entails – for the youth of today, manufacturing is synonymous with factories, inventory and equipment, but also with small-mindedness. A survey recently revealed that over 50 million people in the U.S. have almost zero insight into what a 21st-century manufacturing plant looks like, let alone a grasp on the fact that most have deviated from a strictly hard-labor workforce. Furthermore, just over one third of the participants reported they would be inclined to encourage their offspring to engage in a career in the industry.
But it's not just misunderstanding that created this skill gap. The majority of millennials who do apply to this industry typically aren't correctly qualified. Partly due to the increase in automation, STEM skills — science, technology, engineering and math — are absent in the educational backgrounds of students, which could be caused by the reduction in institutions that educate on these subjects.
So, how do we solve the skills gap crisis? Let's look at how the manufacturers themselves can become accountable for the tightening of the increasing skills gap:
Educational Opportunities
Academic institutions such as technical colleges are well-placed to instill the right skills into the next generation of a manufacturing workforce, and developing and improving partnerships with them is imperative to the survival of the industry in the U.S. Online courses are just one way for manufactures to improve their craft.
One example of online manufacturing resources is Tooling U-SME, a wholly owned subsidiary of SME (The Society of Manufacturing Engineers). They offer a web-based educational program that sets out the syllabi for most requirements in manufacturing, including welding and CNC machining. If you're interested in learning more, they also have other manufacturing curriculum courses. Educational opportunities are proven cases of successful skills development within a formerly non-existent future workforce. Therefore, results can be almost immediate.
Invest in In-House Training Programs and Apprenticeships
Development of in-house skills-training programs is another key route to establishing a reliable and knowledgeable workforce for tomorrow. The Training Within Industry program has actually been adapted from the very same initiative that trained ten million people after WWII. The program has unfortunately been cut by budget constraints over the years, and yet a recent research initiative suggested that manufacturers should revive this as soon as possible for a highly efficient in-house training program.
U.K.-based manufacturing company Semta found that other manufacturing companies that had engaged in in-house apprenticeship schemes felt they were 80 percent more productive as a result.
Engage With Future Talent
Engaging with the youth of today is becoming imperative to manufacturers in guaranteeing a future skilled workforce. Fostering critical thought and introducing students to the world of manufacturing in an enthusiastic and engaging manner is seen as a viable route in for manufacturers to communicate and energize future talent.
An example of this is the program STEM Goes to Work, which facilitates tours of manufacturing factories and plants specifically for students. There, they can talk with CEOs and understand what would be expected of them to qualify on such a career path. An Austin-based manufacturing company uses their program Lego Mindstorms to communicate with students through competitions where they build robotics samples.
The skills gap in manufacturing is a serious issue and arguably the most pressing out of all the challenges afflicting the industry this side of the century. In order to equip manufacturing companies well enough to handle outside competition and surging consumer demands, they need a skilled and capable workforce as a minimum. Hopefully, the success so far of academic partnerships, in-house training programs and student engagement will spread and encourage future companies to follow suit. This area certainly needs further monitoring to assess the most effective solution going forward.
Graphic: Pixabay