Quote Of The day: On Clinton's Campaign, Obama And The Democratic Party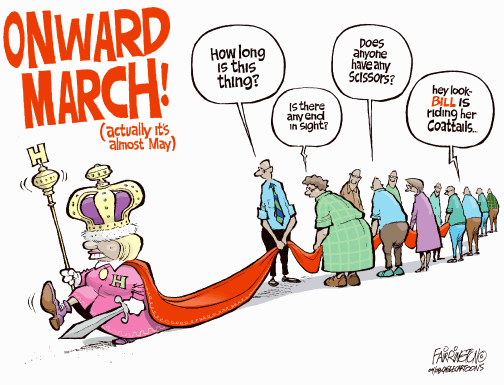 Gary Younge, writing in The Guardian:
The problem is not that Hillary Clinton is still in the race. She has every right to be. It is that she is running the kind of race that she is. Having failed to convince voters of the viability of her own candidacy, she is now committed to proving the unviability of his.

Hillary once said it takes a village to raise a child. Now she seems determined to destroy the village in order to save it.

Cartoon by Brian Fairrington, Cagle Cartoons