Putin on a Happy Face: House Republicans Declare No Evidence of Collusion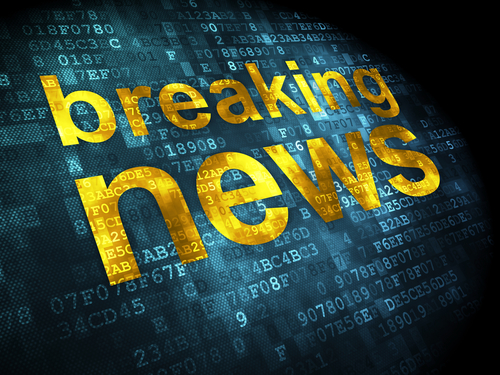 Country over party. How 20th century. Putin Putting yet another step in the Republican Party's brand transformation from the party of Ronald Reagan — which trusted American intelligence agencies, held them in high regard and didn't trust the Soviet Union — to the Trumpublican Party, Republicans on the House Intelligence Committee have declared no evidence of Russian collusion with now-President Donald Trump's 2016 Presidential campaign.
You can boil down the Republican House Intelligence members' stand and all the info in this New York Times report to two words from the GOPers. So there.
Even as the special counsel expands his inquiry and pursues criminal charges against at least four Trump associates, House Intelligence Committee Republicans said on Monday that they have found no evidence of collusion between Donald J. Trump's presidential campaign and Russia to sway the 2016 election.

Representative K. Michael Conaway of Texas, who is leading the investigation, said committee Republicans agreed with the conclusions of American intelligence agencies that Russia had interfered with the election, but they broke with the agencies on one crucial point: that the Russians had favored Mr. Trump's candidacy.

"The bottom line: The Russians did commit active measures against our election in '16, and we think they will do that in the future," Mr. Conaway said. But, he added, "We disagree with the narrative that they were trying to help Trump."

The announcement brought an abrupt end to one of two remaining investigations into the topic on Capitol Hill and quickly provoked sharp objections from committee Democrats, who have warned Republicans not to close the matter before the special counsel, Robert S. Mueller III, is done with his work.
Which of course GOPers ignored. But the Dems won't remain silent:
In a statement on Monday evening, Representative Adam B. Schiff of California, the top Democrat on the committee, lamented the decision, saying that the committee had put partisan politics over fulsome fact-finding and had failed to serve American voters at a key moment in history.

"By ending its oversight role in the only authorized investigation in the House, the majority has placed the interests of protecting the president over protecting the country," he said. "And history will judge its actions harshly."

Mr. Schiff and intelligence officials also disputed the Republican finding that the country's intelligence agencies had erred.

American intelligence officials concluded in January 2017 that President Vladimir V. Putin of Russia personally "ordered an influence campaign in 2016 aimed at the U.S. presidential election," and pivoted from trying to "denigrate" Hillary Clinton to developing "a clear preference for President-elect Trump."
"This is about partisan politics." — James Clapper on House Intelligence Committee report on Russian meddling

— Chris Cillizza (@CillizzaCNN) March 12, 2018
My prediction: Republicans on the House Intelligence Committee will look even more stupid when more and more people get indicted.

Special Counsel Mueller didn't get Flynn and Papadopoulos and Nader to flip for no reason. https://t.co/GCzYGvWdZ0

— Ted Lieu (@tedlieu) March 12, 2018
BIGGEST TAKEAWAY: The House Intelligence Committee report DISSENTS from the FBI/CIA/NSA assessment that Russia wanted to help @realDonaldTrump win.

— Kyle Cheney (@kyledcheney) March 12, 2018
Let's be clear about what Republicans on the House Intelligence Committee are doing here. They're compromising an investigation and putting national security at risk to shield Trump and give their base a shiny object to distract them ahead of 2018 primaries & midterms.

— Caroline O. (@RVAwonk) March 12, 2018
House Republicans on the House Intelligence Committee would also like to announce that there is no evidence of traffic in the Seattle area. pic.twitter.com/417K3QOH3M

— Holly Figueroa O'Reilly (@AynRandPaulRyan) March 12, 2018
Looks like the GOPers on the House intelligence committee have gone full Nunes. https://t.co/UndVC9CmsX

— David Corn (@DavidCornDC) March 12, 2018
Dear Russia, you're cordially invited back to America this fall.

— House Intel Republicans

— Rep. Eric Swalwell (@RepSwalwell) March 12, 2018
Obama AG rips House Intel Republicans for ending Trump-Russia probe: "Politics beat a desire for the truth" https://t.co/i0K4qT1cCE pic.twitter.com/nrz1XOAB9D

— The Hill (@thehill) March 13, 2018
PREDICTION: I assess that someone will leak documents/calls confirming #RussianRepublicans conspired with White House to shut down the investigation to protect Trump. Easy call.

— Malcolm Nance (@MalcolmNance) March 13, 2018
Make no mistake about it. It is NOT a coincidence that Republicans in the House Intelligence Committee made this announcement on "no collusion" the day before the Pennsylvania congressional election.

Even more reason to vote Conor Lamb!!

— Brian Krassenstein? (@krassenstein) March 13, 2018
This was not the finding of the House Intelligence Committee, Mr. President, but only a statement by its GOP members, who lack the courage to stand up to a President of their own party when the national interest necessitates it. https://t.co/ZC1T5BUKS1

— Adam Schiff (@RepAdamSchiff) March 13, 2018
Without subpoenaing most witnesses, House Republicans end their faux investigation into Moscow's interference and declare that they see no evidence of something that is demonstrably true to everyone: the Kremlin worked to help Trump in 2016. https://t.co/lkezvCbkOz

— Evan McMullin (@Evan_McMullin) March 12, 2018