Presidential Letters: 'Received and Responded'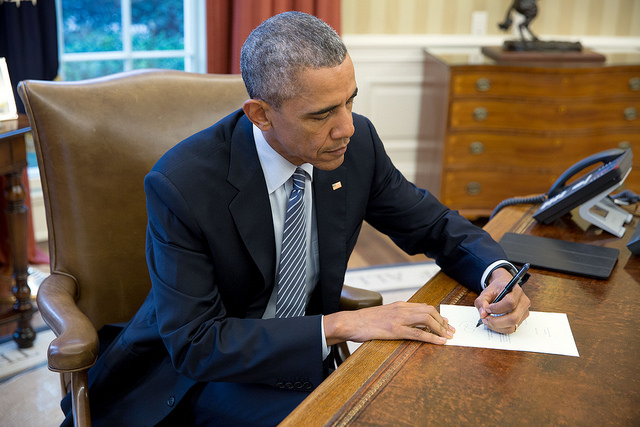 The subject of letters to and from the President came up recently.
According to the New York Times, President Obama typically receives about 7,000 letters a day, mostly via e-mail.
His staff selects 10 letters every day which the president faithfully reads, sometimes very late at night, along with a stack of briefing papers, often spending four or five solitary hours in the Treaty Room just down the hall from his bedroom in the White House residence.
Also according to the Times:
Mr. Obama has long cherished his mail as a way to break out of the bubble of the presidency. From the beginning of his time in office, his daily briefing book has included, at his insistence, 10 letters, which the White House refers to as "the 10 LADs," for 10 letters a day, curated from the thousands that arrive each day.
Not only does the president personally answer those letters, he sometimes pays a surprise visit to the letter writer, as he did to Lisa Martin, a high school English teacher from Papillion, Neb., "who wrote a middle-of-the-night letter to Mr. Obama about the 'sinking feeling of dread and sadness' she felt about her newborn son's future because of the threats of climate change."
In January the President showed up in her living room before delivering a speech to 8,000 people in a stadium nearby.
Or take then-13-year old Brianna Leathers of Sterling Heights, Mich., who way back in 2009 had written to the President to express her fears about the then-teetering automobile industry.
When president Obama visited Detroit in January to tout the success of the automobile rescue package he instituted just after taking office, the "White House made sure Ms. Leathers, now a 20-year-old community college student, was in the audience," says the Times.
The following is a recent exchange of letters between the President and three young ladies.
Last December, the president received a letter (below) — "complete with some pretty cool stickers" — from Delaney, Carrigan and Bree, asking the President for some advice on whether "girls can change the world."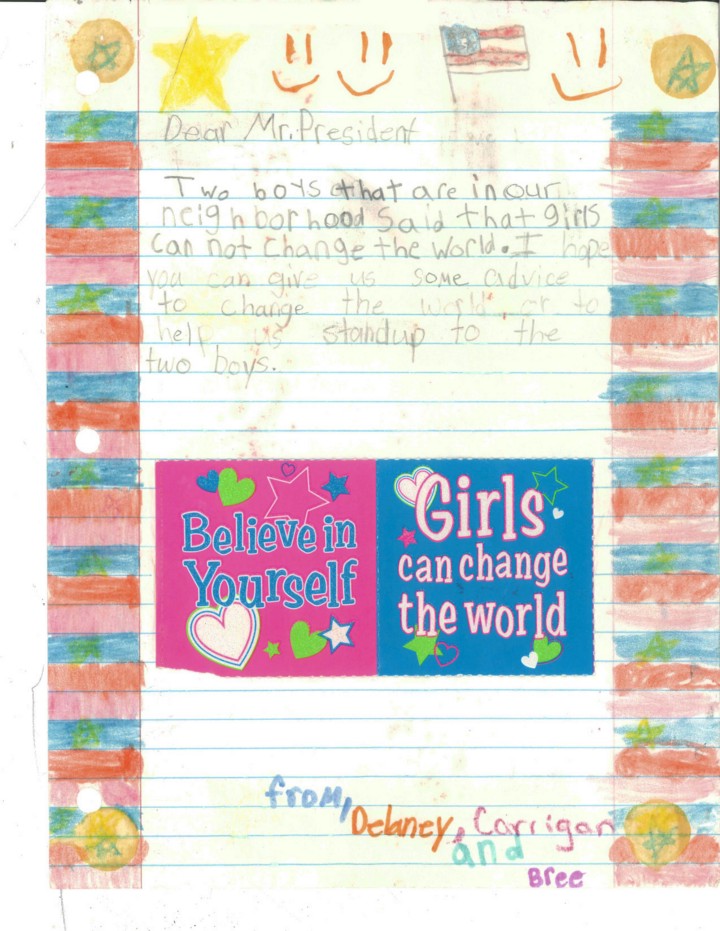 Here's the President's response to Delaney and her friends:
The White House
Washington
December 8, 2015
Dear Delaney:
Thanks for writing to me with your friends to let me know what was going on in your neighborhood. Don't listen to those boys — girls can change the world, and your letter gave me the sense that you are a strong group of young ladies who will always speak up when things don't seem right.
In the years ahead, remember that nothing is beyond your reach as long as you set your sights high and stay involved in the issues that matter to you.
Know that our Nation is one where everyone can pursue their dreams and that with hard work, you can accomplish anything you can imagine. I'm confident all three of you have bright futures ahead — and if any boys tell you otherwise, let them know that their President said they better start recognizing that girls change the world every day.
Your friend,
Barack Obama
Delaney was so excited to get the President's response that she wrote back: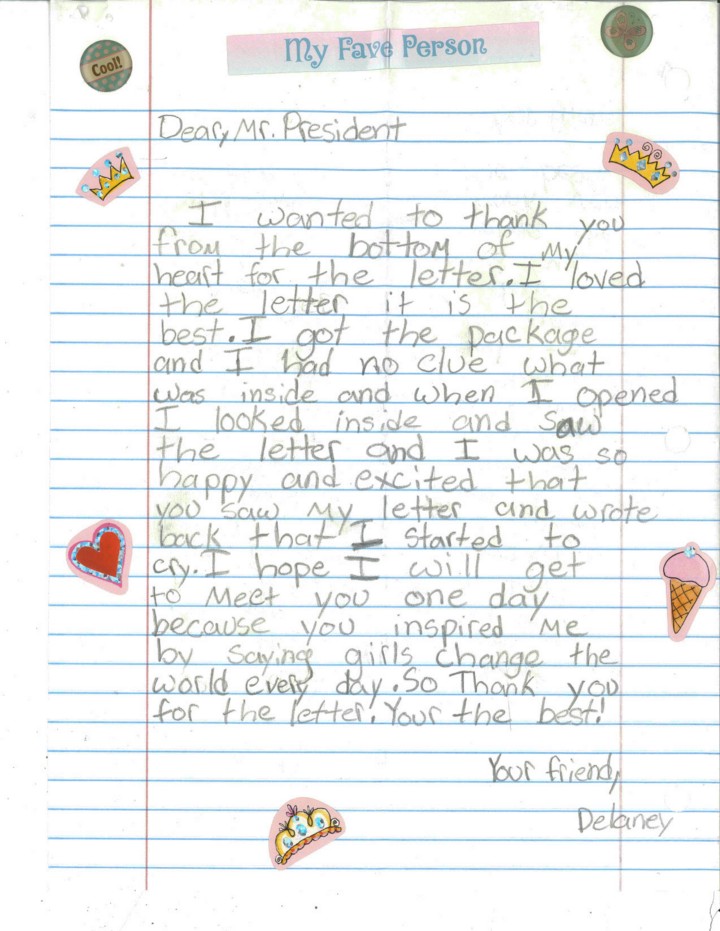 I am almost 100 percent certain that Delaney, and her friends, will get to meet the President.
To read more letters written by Americans and answered by their President please click here
The letters and questions range from an eight-year-old kid from a military family letting the President know that the "country needs more spunk" to a letter by a mother concerned about the Zika virus — and more.

Lead photo: President Barack Obama signs a letter to Ileana Yarza, a 76-year-old letter writer in Cuba, in the Oval Office, March 14, 2016. (Official White House Photo by Pete Souza)