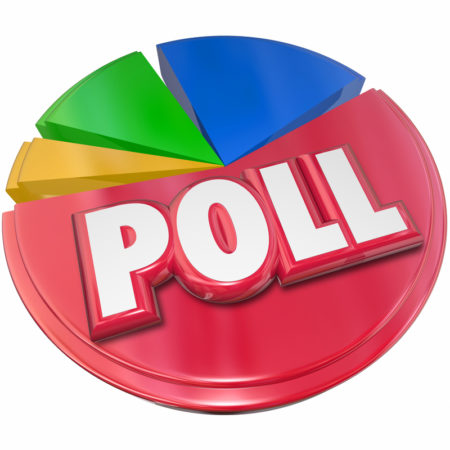 President Donald Trump has gotten a high approval rating for his first days in office, higher than Donald Trump during the first days of his presidency. The Hill:
HarrisX poll's first presidential job approval rating for Joe Biden comes in at 63 percent support among registered voters.

Only 37 percent of respondents in the Jan. 21-22 survey said they disapprove of Biden's job in the White House.

Ninety-four percent of Democratic voters approve of Biden's job as president, along with 62 percent of independents.

Seventy percent of Republican voters, however, disapprove of Biden's performance so far.

The survey, taken in the first two full days of his presidency, finds Biden receiving 61 percent support when it comes to the issues of the economy, stimulating jobs and fighting terrorism.

Fifty-seven percent of voters said they approve of Biden's handling of immigration, and 60 percent say the same concerning foreign affairs.

Biden sees his strongest support on the issues of administering the government and handling the coronavirus pandemic, at 65 and 69 percent approval, respectively.
Biden is also ahead of where Trump was in a Morning Consult poll:

A Morning Consult tracking poll published Monday found that 56 percent of voters approve of Biden's job performance, while 34 percent disapprove. At the same early juncture of Trump's presidency, 46 percent of Americans polled said they approved of his job performance, and the polling high point for his term in office came in March 2017, when his approval rating hit 52 percent.

A second poll, conducted by Hill-HarrisX and also released on Monday, put Biden's approval rating at 63 percent, while 37 percent said they disapprove of the job he was doing so far. Trump, by contrast, reached an approval rating high of 52 percent in an April 2020 survey by the same pollster.

The kickoff to Biden's presidential term has been marked by a series of executive orders that have aimed to either correct or overturn policies put in place by executive orders signed by Trump, including rejoining the Paris climate accord, rescinding a ban on transgender troops from serving in the U.S. military and lifting a ban on travel to the U.S. from several Muslim and African countries.

In part, the swift reversal of controversial Trump policies has solidified Biden's standing with his party. The Morning Consult poll found that 91 percent of Democrats approve of Biden's job performance, compared with just 4 percent of Democrats who disapprove and 5 percent who said they have no opinion. At this same juncture in Trump's presidency, 83 percent of Republicans said they approved of his job performance.
Morning Consult: Biden's initial approval rating is higher than Trump's ever was.

During Biden's first few days in office, 56% of voters approve of his job performance.

— Kyle Griffin (@kylegriffin1) January 27, 2021
Morning Consult Poll: Joe Biden begins his presidency with an approval rating of 56-34, which is a higher job approval than Donald Trump held during his entire term.

Biden starts with a positive net approval across all genders, ages, and race. Only "rural" voters are negative.

— Josh Jordan (@NumbersMuncher) January 26, 2021
I argued in December that some Trump voters were persuadable & that Biden could grow his support to "60 percent, perhaps even a bit higher."
The @TheHill-HarrisX poll's first job approval rating for Biden: 63 percent support among registered voters. https://t.co/pOhE3uQwiv

— EJ Dionne (@EJDionne) January 26, 2021
Biden presidency opens with approval rating higher than Trump ever achieved https://t.co/yari8UV1r8

— Newsweek (@Newsweek) January 26, 2021
Joe Gandelman is a former fulltime journalist who freelanced in India, Spain, Bangladesh and Cypress writing for publications such as the Christian Science Monitor and Newsweek. He also did radio reports from Madrid for NPR's All Things Considered. He has worked on two U.S. newspapers and quit the news biz in 1990 to go into entertainment. He also has written for The Week and several online publications, did a column for Cagle Cartoons Syndicate and has appeared on CNN.