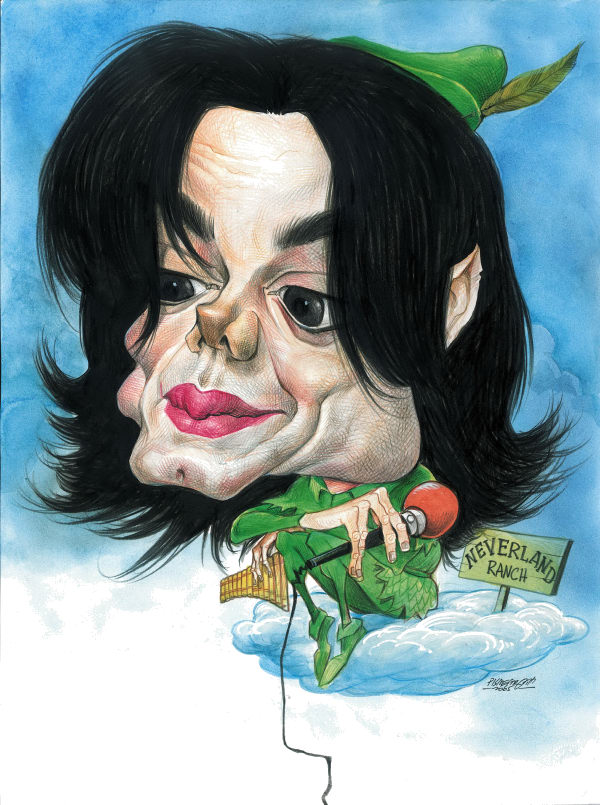 Watching the coverage of the death of Michael Jackson has disgusted me. It wasn't the horrific OK! Magazine front page, or the so called 'Friends of Michael' speaking to anyone who wants to listen or a US congressman's comments that engulfed me with the deepest sense of green vomitry but its the way the coverage has been conducted– with the disrespectful tone in which they have shown their 'respect'.
I have watched and read numerous accounts on the death of other public figures such as Princess Di, Frank Sinatra and of course Elvis, but none of those accounts of history have they shown this ill-executed form of 'respect'.
You want an example?
How dare Al Sharpton accuse the media of not showing the Jackson Family any respect? Why shouldn't the media speak about the child-molestation trial? The coverage has been largely favorable? Oh the audacity of the reverend.
Lets forget that you and hundreds of other world-wide media outlets are camped outside the Jackson residence, speculating who are the biological parents of Michael Jackson's three children and whether Michael Jackson was gay, straight, both or asexual (remind me why that is anyone else's business again?). Also let's forget that Michael Jackson was found innocent in court of law against the charges of child molestation – but there in lies the rub.
According to Congressman Peter King, Michael Jackson is a pervert and a lowlife. Peter King like many others in the western world does not believe in the democratic courts system. To Mr King and many others, Michael Jackson was a freak, he was not like other normal people and he wasn't like other guys. And I agree to a certain extent. But I ask you how normal would you be if you had been in the public spotlight for 41 of your 50 years? How would you know what normal is if every aspect of your life was anything but? How can you be a normal kid, a normal teenager, a normal man if you were the global pop superstar that Michael Jackson was?
Make no mistake about it, the culture we westerners live in today, the pop culture, the media centric, image conscious, build 'em up and knock 'em down world killed Michael Jackson.
Ironically the 'king of pop' was killed by his subjects.
So Al Sharpton is right to say that the media have not shown Michael Jackson any respect, though I believe he did not go far enough. We have not shown Michael Jackson the respect he deserved both in life and in death.
While we can separate other popular figures' popular coda from the actual personality, with Michael Jackson we couldn't separate the superstar from the man. To us he has always been the child prodigy, the talented teen, the global superstar and the freakshow – never just a human being. To many JFK was a great leader, an inspiration but his womaniser ways are just his humanistic flaws – he was just human after all. Why wasn't (isn't) the same formula applied to Michael Jackson?
Make no mistake, we all killed Michael Jackson. Everyone who consumes popular culture dealt a blow to which I believe was a very fragile human being. The pressures of having to perform at such an early age, the overbearing pressures of success, the indecent accusations and ultimately being rejected from the institution that once praised him – one way or another we all played a part.
I for one wish the man and his family nothing but peace, but the kingdom in which he once ruled will find it difficult to do the same.

The cartoon by Petar Pismestrovic, Kleine Zeitung, Austria, is copyrighted and licensed to appear on TMV. All Rights Reserved. Unauthorized reproduction prohibited.
Just a normal everyday bloke writing about films.