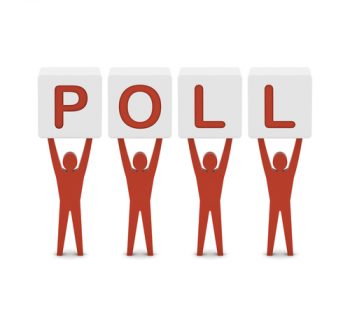 As Donald Trump smugly tells a reporter ""I can't be doing so badly, because I'm president, and you're not," he has a bit of his problem. His polls continue to slip badl, as his portions of his constituency drift away — which will not increase his clout on Capitol Hill, nor make Democrats fearful about opposing him and pulling out all stops to resist him. Meanwhile, he has made virtually no effort to broaden his base and reach out to segments that opposed him. The latest respected Quinnipiac University poll (a poll respected by Republicans when it shows favorable things and dismissed as a "fake poll" when it doesn't) tells the story:
President Trump's support among Republicans, white voters and men is dropping, according to a new survey.

A Quinnipiac University poll finds that the president has a job approval rating of just 37 percent. Fifty-six percent of respondents disapprove of the job the president is doing.

In a March 7 survey, the president had a job approval rating of 41 percent, compared to 52 percent who disapproved of the president.
And:
The recent survey found that 43 percent of men approve of the job the president is doing, compared to 49 percent who approved of the president in a survey conducted earlier this month.

Slightly more than 80 percent of Republicans now approve of the job the president is doing, down from 91 percent in the March 7 survey.

And 44 percent of white voters approve of the president in the latest poll, down from 49 percent.
And even worse, many voters think he's a liar and incompetent when it comes to leadership:
The poll also found that 60 percent of voters think the president is not honest and 55 percent think he doesn't have good leadership skills.
And he is not perceived as a populist who's out for their interests, in the eyes of many voters.

Fifty-seven percent of respondents believe the president doesn't care about average Americans, according to the poll. A majority of voters believe the president is a strong person and is intelligent.

Nearly three-quarters of voters think the president and his administration make statements "very often" or "somewhat often" without evidence to support them.
Basically, this is the Trump University Presidency.
Pollster's average of polls:

Joe Gandelman is a former fulltime journalist who freelanced in India, Spain, Bangladesh and Cypress writing for publications such as the Christian Science Monitor and Newsweek. He also did radio reports from Madrid for NPR's All Things Considered. He has worked on two U.S. newspapers and quit the news biz in 1990 to go into entertainment. He also has written for The Week and several online publications, did a column for Cagle Cartoons Syndicate and has appeared on CNN.