Poll: Kavanaugh confirmation energizes Democrats more than GOP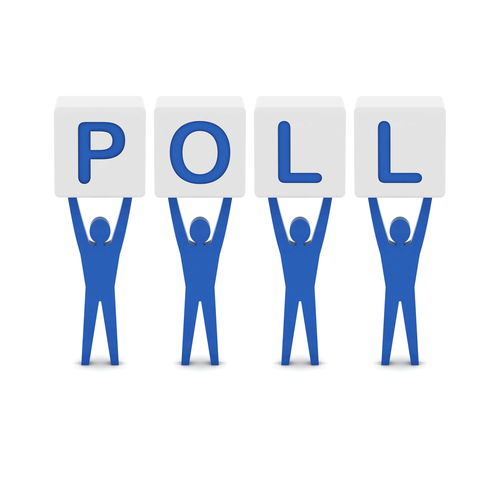 Initial polllng indicates the rammed-through Supreme Court nomination of Judge Brett Kavanaugh has not been more of a shot in the arm for the GOP than the Democrats: the way the nomination was pushed through (and perhaps President Donald Trump's rhetoric about it) seems to be a major motivator for more Democrats:
Republicans are touting the confirmation of Supreme Court Justice Brett Kavanaugh as rocket fuel for the GOP grass roots in next month's midterm elections, but it's Democrats who appear more energized by the nomination fight, according to a new POLITICO/Morning Consult poll.

Kavanaugh's confirmation is not popular: In the poll, which was conducted after last week's Senate vote, 46 percent of voters said the Senate "made the wrong decision" in approving the controversial judge, while 40 percent said it was right to elevate him to the high court.

And following the GOP-led effort to push through his nomination, enthusiasm among Democratic voters has surged. More than 3 in 4 Democrats (77 percent) say they are "very motivated" to turn out and vote in the midterms — more than the 68 percent of Republicans who say they're "very motivated."

Prior to Kavanaugh's confirmation, some polls had showed an uptick in GOP interest in this year's elections. And it's possible the fight over his nomination may have more positive effects for Republicans in key red states in the battle for control of the Senate — like Indiana, Missouri, Montana and North Dakota — than nationally, where Kavanaugh is less popular.

But the POLITICO/Morning Consult poll findings suggest that Republicans' decision to confirm Kavanaugh lacks broad support and has animated Democrats with only four weeks to go until President Donald Trump's first midterm elections.
And:
More than three-quarters of Democrats, 78 percent, say the Senate made the wrong decision in confirming Kavanaugh, while just 11 percent say it was the right decision. Support for Kavanaugh's confirmation among Republicans lags slightly at 73 percent, compared to 12 percent who say it was the wrong decision.

Independent voters are far less supportive of the decision to confirm Kavanaugh: 47 percent say the Senate erred in confirming him, while 34 percent say it made the right decision.

Asked whether it would make them more or less likely to vote for a Senate candidate who supported confirming Kavanaugh, 36 percent of voters say it would make them less likely — more than the 31 percent who would be more likely to vote for a Kavanaugh-supporting Senate candidate. Roughly a third said it would make no difference in their vote (22 percent) or had no opinion (10 percent).

A plurality of voters, 44 percent, said the confirmation process gave them a less favorable view of Kavanaugh — including 36 percent who said it made them view him much less favorably — while 30 percent said it made them more favorable toward him.
A few thoughts:
As we've learned, you can't always rely on polls but polls show the Democrats now have a good shot at retaking the House. This makes is more likely. In fact, a poll now finds the Democrats have 13 point generic lead over GOPers for the house.
Most polls show the Republicans have a good chance of holding onto the Senate. Many analysts and some polls suggest the Kavanaugh nomination will boost Republicans in Senate races.
A Republican Senate can checkmate a Democratic controlled House in many matters…but cannot stop the House from doing authentic oversight of the Trump administration. The most shocking aspect of Trump's time in office has been the GOP doing virtually no oversight and acting almost purely as a defense team or roadblock. Those who expect Republicans will impose consequences on Trump if he fires Mueller (or if faced with an impeachment vote) should listen to my story about a nice, furry bunny that'll hide candied eggs in their homes this Easter..