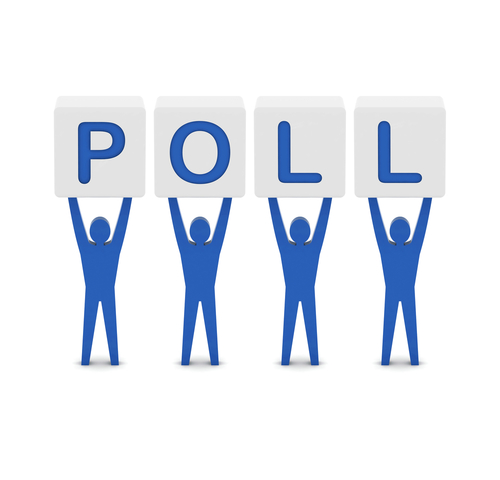 Amid several crises on multiple-fronts, a new poll finds President Joe Biden's numbers continue to zoom downward. And it's across the board and he's scoring low on competency. The poll is the respected Quinnipeac Poll.
President Joe Biden receives a negative 38 – 53 percent job approval rating, the lowest score he's received from the American people on his job performance since taking office, according to a Quinnipiac (KWIN-uh-pea- ack) University national poll of adults released today. In Quinnipiac's last national poll released 3 weeks ago, he received a negative 42 – 50 percent job approval rating.

Today, Republicans (94 – 4 percent) and independents (60 – 32 percent) disapprove of the job Biden is doing, while Democrats approve 80 – 10 percent.
Losing independent voters is a big warning sign for Biden and for the Democratic Party. Also:
Biden received negative scores in the double digits on all but one key issue when Americans were asked about his handling of …

–the response to the coronavirus: 48 percent approve, while 50 percent disapprove;
–the economy: 39 percent approve, while 55 percent disapprove;
–his job as Commander in Chief of the U.S. military: 37 percent approve, while 58 percent disapprove;
–taxes: 37 percent approve, while 54 percent disapprove;
–foreign policy: 34 percent approve, while 58 percent disapprove;
–immigration issues: 25 percent approve, while 67 percent disapprove;
–the situation at the Mexican border: 23 percent approve, while 67 percent disapprove.

When it comes to Biden's personal traits, Americans were asked whether or not Biden …

–cares about average Americans: 49 percent say yes, while 48 percent say no, compared to 58 – 37 percent yes in April;
–is honest: 44 percent say yes, while 50 percent say no, compared to 51 – 42 percent yes in April;
–has good leadership skills: 41 percent say yes, while 56 percent say no, compared to 52 – 44 percent yes in April.
More than half of Americans say 55 – 42 percent that the Biden administration is not competent in running the government.
It's always worth noting that polls are snapshots in time and polls may disagree. It is often said that the trending and poll averages are what's most important. Neither look good for Biden.
But it's also worth noting that partisans have a kubuki dance when it comes to polling. They pooh-pooh polls that put their side in a bad light and repeat and hail polls that put their side in a good light. They start talking about "methodology' — only if they don't like a poll.
It's 11 months until the mid-terms so these numbers could change. What's certain is the trending for Joe Biden is bad news for Biden and the Democratic party's 2020 mid-term hopes.
This is consistent with the argument that the decline in Biden's approval rating was never just about Afghanistan. The timing of it suggested it was also driven by the resurgent pandemic, dissatisfaction with the economy, or even natural post-honeymoon reversion to a mean that is more realistic in these polarized times. In other words, a myriad of factors.

Accordingly, there may be no easy fix for Biden. Even an improvement in the COVID-19 situation may not improve his political fortunes: According to data compiled by The New York Times, the rolling average of newly detected COVID-19 cases nationally has decreased since mid-September, but Biden's average approval rating on the issue of the coronavirus has remained steady. (As of Oct. 5,1 50.5 percent of Americans approved of his handling of the pandemic, and 40.7 percent disapproved.)

Of course, case counts remain quite high in absolute terms (higher than at any point in the pandemic other than last winter), so Americans may not quite be in a mood to give Biden credit just yet. It doesn't mean, however, that Biden won't receive a political boost if and when the pandemic truly ends.

Other news developments could help or hurt Biden politically as well, such as whether Democrats in Congress pass their infrastructure and budget reconciliation bills or if the government defaults on its debt. So we'll have to wait and see what happens to Biden's approval rating going forward — which will be important for, among other reasons, assessing how big of a shellacking Democrats will receive in the 2022 midterm elections (or if they will receive one at all). But for now at least, Biden has a lower approval rating at this point in his term than all but two presidents2 since 1945, so if he's going to regain his popularity, he's got an unusually big hole to dig himself out of.
Joe Gandelman is a former fulltime journalist who freelanced in India, Spain, Bangladesh and Cypress writing for publications such as the Christian Science Monitor and Newsweek. He also did radio reports from Madrid for NPR's All Things Considered. He has worked on two U.S. newspapers and quit the news biz in 1990 to go into entertainment. He also has written for The Week and several online publications, did a column for Cagle Cartoons Syndicate and has appeared on CNN.