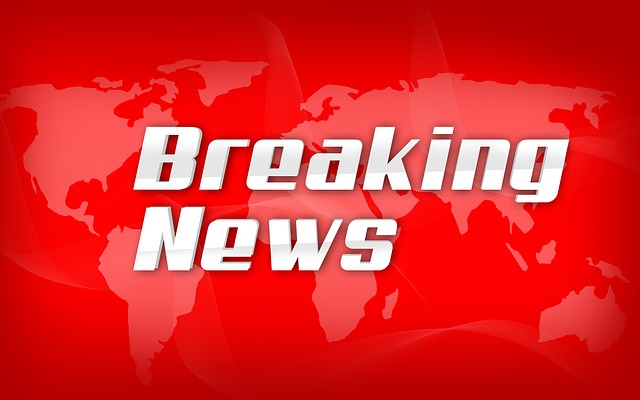 Yes we are in a new era. Within a week, first billionaire George Soros received explosives in the mail. And now the Secret Service has announced that former President Barack Obama, former President Bill Clinton and former Secretary of State and unsuccessful 2016 Democratic Presidential candidate Hillary Clinton have received explosives in the mail.
Oh, and this: someone sent an explosive package to CNN as well. UPDATE: The device sent to CNN's office's in NY was specifically addressed to former CIA director John Brennan. Brennan is an MSNBC contributor, not a CNN contributor.
UPDATE 3: Some internet conservatives are calling this a "false flag" operation designed by Democrats to make Republicans look bad.
No matter how this is explained away, no matter how the subject may be changed. This is a fact:
We are now in an era where in a short period of time there have been three apparent attempts to murder three people who some folks a)don't agree with and b)are being constantly demonized. The New York Times:
Two explosive devices were found in mail sent to former President Barack Obama and former Secretary of State Hillary Clinton, officials said on Wednesday, sparking an intensive investigation into whether a bomber is targeting prominent Democratic figures.

The devices were similar to one found on Monday at the home of the George Soros, the billionaire philanthropist and liberal donor, who has often come under fierce criticism from conservatives and conspiracy theorists.

None of the devices harmed anyone. Law enforcement officials said they were investigating whether all three were sent by the same person or persons.

In a statement, the Secret Service said it had "intercepted two suspicious packages addressed to Secret Service protectees," who were identified as Mrs. Clinton and Mr. Obama.

Mr. Soros's home is in Katonah, a hamlet in Westchester County, north of New York City. That device was constructed from a length of pipe about six inches long filled with explosive powder, and it was "proactively detonated" by bomb squad technicians, according to one of the officials, all of whom were briefed on the investigation.

The motive of the would-be Soros bomber or bombers remained unclear, one of the officials said, adding that there had not yet been any claim of responsibility.

Law enforcement agencies were closely examining possible ties between the packages and the one sent to Mr. Soros, according to one federal law enforcement official who would not be named discussing ongoing investigations and spoke on condition of anonymity. The connection was being "strongly considered," the official said.

Mr. Soros, who made his fortune in finance and is now a full-time philanthropist and political activist, is often a subject of the ire of right-wing groups. In recent days, some have falsely speculated that he funded a caravan of migrants moving north in Mexico.

In a statement, the White House condemned "the attempted violent attacks."
Take your bets now that someone is going to suggest the Democrats/Soros/Clintons/Obama are doing this to make Republicans look bad. Let's see how long that takes…
…in our new era.
So how are we trending so far in our style of politics in the 21st century? How long before someone is murdered for political reasons?
UPDATE: Yep! It's already starting. The Daily Beast:
Minutes after news broke of "potential explosive devices" being mailed to the homes of former Presidents Barack Obama and Bill Clinton, along with CNN's New York City studio, the dark corners of the conservative Internet were declaring it a plot to gin up empathy for Democrats.

Cries that the bomb threats was merely a "false flag" operation were evident on Twitter and pro-Trump forums. Many of the personalities pushing the claim were fringe types. But not all of them.

John Cardillo, a former NYPD officer and popular right-wing radio host, initially denounced political violence on both sides of the aisle, but quickly broadcast his skepticism that the threats were legit. "Just too coincidental that two weeks before Election Day, as the 'blue wave' has turned into a ripple, and the left is losing ground because of incivility and violent rhetoric, explosive devices show up in the mailboxes of Soros, Clinton, and Obama," he wrote on Twitter. He later deleted the tweet.

Gab, a social media network that's popular with alt-right figures who have been kicked off of Twitter, implied that the bomb attacks were a false flag. Devoted Trump supporters on forums like 4Chan and Reddit had similar reactions, claiming the bombs were set up by Democrats—or regretting that the bombs didn't go off.

The explosive devices sent on Wednesday came on the heels of a similar discovery outside the home of Democratic financier George Soros on Tuesday. And they all follow a weeks-long debate over the absence of civility in politics—a theme heavily pushed by President Donald Trump to portray Democrats as the party of "mobs." On Wednesday mornings, numerous Republican lawmakers, including the Vice President himself, moved swiftly to condemn the bomb threats and to call for the restoration of calmness and sanity with the midterm elections approaching.

Online, many of the biggest Trump-backing conservative voices refused to concede that the threats were real. Conservative columnist Kurt Schlichter tweeted that the "potential explosive devices" were a "super convenient turn of events." Michael Flynn Jr., the son of former Trump national security adviser Michael Flynn and a former promoter of the Pizzagate conspiracy theory, claimed the bombs were "a total false flag operation."

"I condemn all political violence but again the timing is bullsh#t," Flynn tweeted. He, too, later deleted his tweets…

Those suspicions were echoed by other right-wing figures. Jacob Wohl, a prominent Trump supporter on Twitter, claimed that the bombs were false flag attacks "carefully planned for the midterms." Bill Mitchell, a Trump-loving Twitter personality, called it "Pure BS." James Woods, the conservative film actor, said it was an "obvious political stunt." Laura Loomer, a right-wing provocateur who has made her name yelling in public at various Democratic figures, tweeted that she was "not buying it." Chadwick Moore, a conservative reporter, tweeted that it was "impossible to believe these stories if you know how dirty [Democrats] are."
Do you strongly condemn your father using the presidential bully pulpit and years of campaign rallies to constantly stir up hatred against CNN, Hillary Clinton and Barack Obama? https://t.co/9D8pov74YX

— Joe Scarborough (@JoeNBC) October 24, 2018
CNN: Explosives sent to houses of Obama, Clinton
MSNBC: Explosives sent to houses of Obama, Clinton
Fox News: Trump weighs meeting with Putin pic.twitter.com/tiELzs45uX

— John Whitehouse (@existentialfish) October 24, 2018
The package with an explosive device sent to CNN's NY offices was addressed to former CIA Director John Brennan, CNN has learned. Brennan doesn't work for CNN. He's a contributor for MSNBC.

— Kaitlan Collins (@kaitlancollins) October 24, 2018
"These bombs targeting Hillary and Obama are a fake news stunt," say people who thought Hillary ran a child sex ring from a pizza restaurant.

— Rick Wilson (@TheRickWilson) October 24, 2018
CNN has had to move its broadcast to DC because its Time Warner building in NYC has been evacuated

— Sam Stein (@samstein) October 24, 2018
NBC's Jonathan Dienst on @MSNBC: "Speaking with a senior law enforcement official here in NY, there's belief that the package sent to CNN is similar to the packages sent to George Soro, President Obama and Hillary Clinton. So they are treating it as connected at this time."

— Kyle Griffin (@kylegriffin1) October 24, 2018
The device sent to Time Warner Center was constructed with a pipe and wires, according to an NYPD source. Law enforcement authorities are treating the device as a real explosive. The device was discovered in the mailroom of Time Warner Center in New York. https://t.co/iIxKk6HUko

— CNN (@CNN) October 24, 2018
Days of Explosive devices:
First they came to George Soros,
Then to Hillary Clinton.
Then to Barack Obama
Then to CNN
Then to…
Wonder who is creating this environment of hatred, who is stoking feelings of fear and loathing in America circa 2018. https://t.co/EbxyWtl5wu

— Hisham Melhem (@hisham_melhem) October 24, 2018
#BREAKING. We are in the middle of a Terrorist Intimidation campaign targeting liberal leadership & news media. These may be fakes, inoperative real bombs or poor functionality devices. GOAL IS INTIMIDATION OF THE NATION & FRIGHTENING POLITICAL ENEMIES. DON'T GIVE INTO IT. https://t.co/nrMHcQONYa

— Malcolm Nance (@MalcolmNance) October 24, 2018
BREAKING: CNN anchors were rushed off air after a suspicious device sparked an evacuation of CNN's NY office. Potential explosive devices were also found in mail sent to Barack Obama and Hillary Clinton, the Secret Service said today pic.twitter.com/fxzPo4PABR

— NowThis (@nowthisnews) October 24, 2018
Suspicious packages/explosive devices sent to Soros, CNN, The Clintons, Obama. It's almost as if … wait, spikes in hate crimes, emboldened white supremacists, minimal party pushback … It's almost like … hold on, I'm trying to put my finger on someth pic.twitter.com/eTWrNdR4cf

— Miriti Murungi (@NutmegRadio) October 24, 2018
Is this what we are coming to? https://t.co/GQwj3kI5GN

— David Axelrod (@davidaxelrod) October 24, 2018
BREAKING: The Secret Service says "potential explosive devices" were sent to former President Barack Obama and to Hillary and Bill Clinton's house. They were similar to the package sent to George Soros. Trump has to stop calling Democrats the enemy. Trump absolutely is to blame.

— Scott Dworkin (@funder) October 24, 2018
I think we need to install a ban on all Trump supporters using the U.S. postal system until we figure out what the hell is going on.

— Simon Owens (@simonowens) October 24, 2018
Yet not unexpected. https://t.co/o8n19y2Jdb

— John Scare-avosis ?? (@aravosis) October 24, 2018
#FoxNews #Scumbag #TuckerCarlson Laughs At Pipe Bomb Sent To George #Soros – NewsHounds https://t.co/dg5XTNAhER via @po_st

They hypocritical, lying #scumbag will undoubtedly laugh his ass off CNN, the #Clintons, and #Obama targeted.#MAGA #DrainTheSwamp #FakeNews #Resist

— Eyes On Fox (@eyesonfoxorg) October 24, 2018
Last night he told a crowd that Beto O'Rourke and Hillary Clinton should share a jail cell. https://t.co/Y3RxwI4tzo

— Jon Favreau (@jonfavs) October 24, 2018
Every day, I am grateful to the women and men of the United States Secret Service. Thank you.

— Chelsea Clinton (@ChelseaClinton) October 24, 2018
The unrelenting hatred churned up by Donald Trump for the two years following 2016 is dangerous. A Washington Post columnist is dead and progressive icons are targets of bombs. https://t.co/SFkRuAIlFx

— Joe Scarborough (@JoeNBC) October 24, 2018
Latest from CNN's President to staff (11am). pic.twitter.com/UDJ1hFIlOW

— CNN Communications (@CNNPR) October 24, 2018
Pure evil. https://t.co/sfaf9mRrkM

— Cameron Kasky (@cameron_kasky) October 24, 2018
Here's the moment CNN had to handoff to DC and evacuate Time Warner Center in New York pic.twitter.com/TUtnWrss9z

— Josh Billinson (@jbillinson) October 24, 2018
This image from the Trump rally in Richmond 11 days ago keeps coming back to me this morning: https://t.co/AzH1SbUleq

— Eli Stokols (@EliStokols) October 24, 2018
Go ahead Republicans, keep pushing your #AngryMob propoganda.

Meanwhile, back in Realityville, explosives are being sent to the homes of Democrats, Proud Boys & MAGA disciples are attacking with gang violence, and Heather Heyer is dead.

— TO? ?O?E T?AViS (@TopRopeTravis) October 24, 2018
YOU OWN THIS, @GOP

Every last ugly iota of the destruction of our democracy.

— Peter Daou (@peterdaou) October 24, 2018
This line from my #RealityCheck on @NewDay this morning bears repeating given the CNN bureau evacuation:

"The demonization of people we disagree with can have a cost if we're not careful."

— John Avlon (@JohnAvlon) October 24, 2018
Unbelievable — a Fox News segment fear-mongering about the 'left-wing mob' and 'incivility' toward Mitch McConnell at a restaurant was interrupted by breaking news coverage of a string of bombs sent to prominent Democrats pic.twitter.com/UKZogGKHHA

— Aaron Rupar (@atrupar) October 24, 2018
they tried to kill two former presidents, first ladies, and their families. but please, more wall-to-wall coverage of the flipping caravan.

— Oliver Willis (@owillis) October 24, 2018
There is absolutely no place in our country for physical threats or violence like this. There can be no gap between our parties on this issue. https://t.co/hMDHvqSaZX

— Andrew Gillum (@AndrewGillum) October 24, 2018
What a disgusting day in U.S. history.

A reminder that when outlets like Breitbart and Fox News dedicate their coverage to demonizing individuals to gin up their readership and when social networks freely allow abuse and harassment, it can have real world implications.

— Sleeping Giants (@slpng_giants) October 24, 2018
(1/2) There's a narrative connecting Clinton, Obama, Soros, and ex-CIA Director Brennan: the *Clinton-Russia* collusion conspiracy theory promulgated by Trump and his House allies. It says Soros-funded collusion was enabled by Brennan, engaged in by Clinton, covered up by Obama.

— Seth Abramson (@SethAbramson) October 24, 2018
I'll be curious to see the GOP response to the assassination attempts against Soros, the Clintons, and Obama (because that's what they were). The smart thing would be to pretend to be horrified. But I'm not sure they can even manage to fake it.

— Paul Krugman (@paulkrugman) October 24, 2018
Wolf Blitzer reports the device sent to CNN's office's in NY was specifically addressed to former CIA director John Brennan.

Brennan is an MSNBC contributor, not a CNN contributor. pic.twitter.com/61ARzNJ1YR

— ?andrew?kaczynski? (@KFILE) October 24, 2018
"And others."

Mike Pence joins White House in refusing to name George Soros as one of the victims of the "suspicious devices." https://t.co/Y5jNUtbXiB pic.twitter.com/G4cNG0AL9D

— John Scare-avosis ?? (@aravosis) October 24, 2018
He calls for jailing his opponents.

He calls for violence at his rallies.

He calls the press the enemy of the people.

So yes the right-wing extremist who sent bombs to the Obamas, Clintons and CNN is directly attributable to @realDonaldTrump.

— Ryan Knight ? (@ProudResister) October 24, 2018
This image from the Trump rally in Richmond 11 days ago keeps coming back to me this morning: https://t.co/AzH1SbUleq

— Eli Stokols (@EliStokols) October 24, 2018
For more information on this ongoing story and reaction from political weblogs of varying view points GO HERE.
Joe Gandelman is a former fulltime journalist who freelanced in India, Spain, Bangladesh and Cypress writing for publications such as the Christian Science Monitor and Newsweek. He also did radio reports from Madrid for NPR's All Things Considered. He has worked on two U.S. newspapers and quit the news biz in 1990 to go into entertainment. He also has written for The Week and several online publications, did a column for Cagle Cartoons Syndicate and has appeared on CNN.