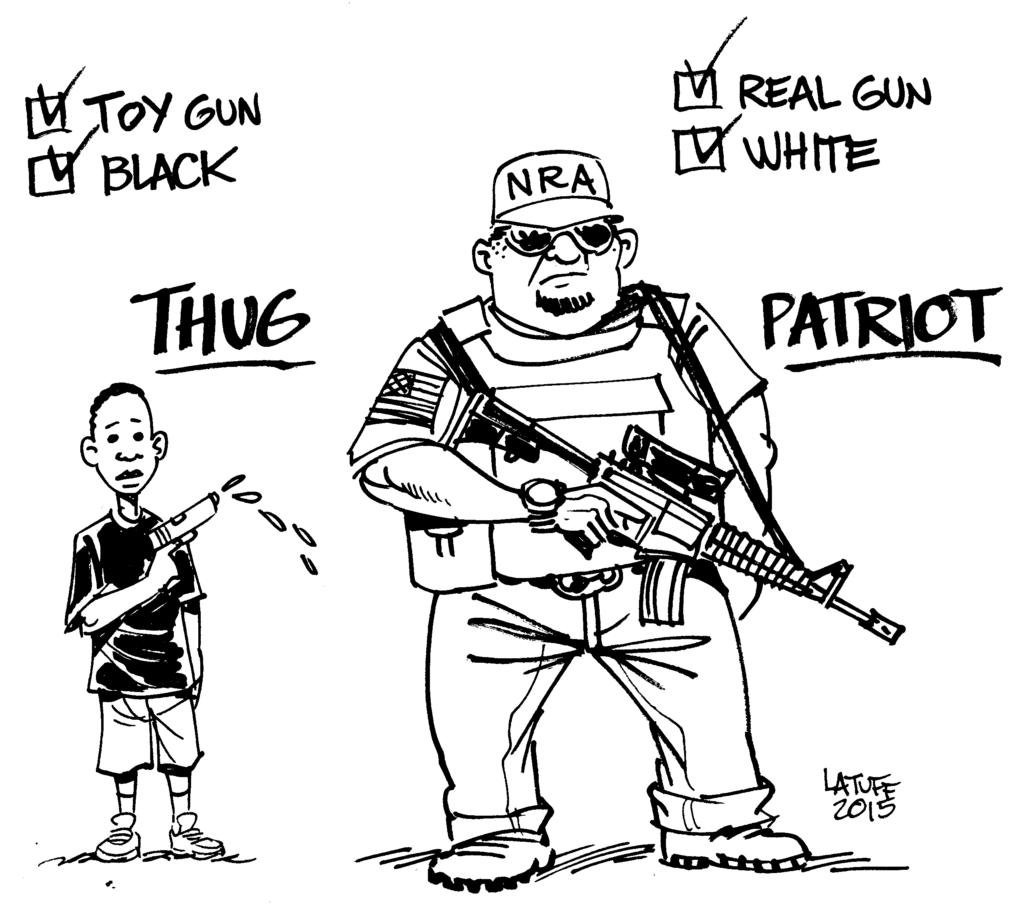 Ironic, isn't it, that the Bundy trial in Oregon ended the same day that law enforcement flexed its muscle at Standing Rock.
On January 2, 2016, Ammon and Ryan Bundy of Nevada led an armed take-over of public (federal) property in Oregon. They shared photos of themselves on Facebook and Twitter.
The armed occupation of the Malheur refuge, a bird sanctuary in eastern Oregon, lasted 41 days.
A map of the Wildlife Headquarters including where the last 4 remaining occupiers are camping.#OregonStandoff pic.twitter.com/RGcmoW4Lfc

— The Oregonian (@Oregonian) February 11, 2016
The public justification for the take-over was to protest that two Harney County, Oregon, ranchers who had been convicted for arson were about to enter prison.
However, the Bundy history of tussles with the government suggest the take-over was to bolster their argument that the federal government should not control public lands; instead, they contend that control should lie with local government. The family owes more than $1 million in grazing fees; the federal government seems to be doing nothing to collect it.
An Oregon jury found the Bundys, three other men, and two women not guilty of conspiracy and firearm charges late Thursday.
Not guilty of charges of conspiracy to impede federal officers, a charge the Washington Post asserts "has been used to prosecute extremist left-wingers and Earth First protesters."
Prosecutors had tried, according to news reports, to provide evidence that the Bundy brothers had conspired and planned the refuge takeover in advance while the defense alleged it was spontaneous and nothing more than civil disobedience. (TPM)
Not guilty of possession of firearms in a federal facility.
These folks, pictured here possessing firearms in a federal facility, were just acquitted of possessing firearms in a federal facility. pic.twitter.com/V7Hf6XxTDA

— Gordie Loewen (@gordieloewen) October 28, 2016
Given the photos of their guns on social media and the detritus left behind at the sanctuary, it's hard to fathom how they could have been found not-guilty of the arms charge.
An FBI agent testified that 16,636 live rounds and nearly 1,700 spent casings were found at Malheur. https://t.co/xRqvhF8ThG

— Matt Pearce ? (@mattdpearce) October 27, 2016
One of #OregonStandoff charges was "possession of firearms in a federal facility." There are hundreds of photos, videos of this. Acquitted.

— robneyer (@robneyer) October 28, 2016
But this was the argument attorney Matthew Schindler gave the Washington Post:
For these defendants and these people, having a firearm has nothing to do with a threat or anything else. It's as much a statement of their rural culture as a cowboy hat or a pair of jeans.
Threat or no threat, they knowingly and publicly broke the law.
And the jury acquitted.
Moreover, the U.S. Fish and Wildlife estimated the damage to Malheur exceeded $4 million. Four. Million. Dollars. The agency has spent $6.3 million in response to the armed takeover.
Militia members in #oregonstandoff acquitted on charges of preventing feds from doing jobs. Agency (FWS) disagrees: https://t.co/geRbKko29M

— Eric Katz (@EricM_Katz) October 28, 2016
So did the feds simply file the wrong charges? There's no clean charge for an armed occupation of federal buildings? Damage to federal property?
After all, there were 26 co-defendants, some have pleaded guilty.
Worth noting that the leaders of the Oregon takeover were acquitted, but 11 others have pleaded guilty already https://t.co/q1BC2wqLDd (1/2)

— Mark Berman (@markberman) October 28, 2016
Sad day for America: white people armed to the teeth at #oregonstandoff all found not guilty while #StandingRock protesters removed by force

— Carl Segerstrom (@Carlschirps) October 27, 2016
Turning to Standing Rock
F.B.I. Agents Encircle Holdouts Inside Oregon Wildlife Refuge https://t.co/YBXyb9WrSw #Oregonstandoff pic.twitter.com/ztfKnaJZeT

— b?nnydi?gø ? (@bennydiego) February 11, 2016
Concurrent with the trial in Oregon, law enforcement officers have begun massive arrests of Native Americans and their supporters who are peacefully protesting the Dakota Access Pipeline (DAPL).
Spoke to @dennisward moments ago. Here are his pics of police moving in on protestors at #standingrock #NoDAPL @APTNNews pic.twitter.com/ttFCYgwm8Q

— Karyn Pugliese (@Karyn_Pugliese) October 27, 2016
Correction: As #NoDAPL protesters face down armored vehicles in Standing Rock, the world watches on Facebook: https://t.co/HjcpjMbJon pic.twitter.com/zCKWrmTg2o

— WIRED (@WIRED) October 27, 2016
Today, Standing Rock once again makes plain that the immediacy of livestreaming and Twitter are vital news delivery services.


DAPL threatens the only water supply for the Standing Rock Reservation, which includes land in North and South Dakota. Thousands from across the country and around the world — including more than 200 tribes — have joined with the Standing Rock Sioux (Dakota and Lakota).
https://twitter.com/RealFKNNews/status/788260341587279873
Dave Archambault II, Chairman of the Standing Rock Sioux Tribe, issued this statement Thursday:
Militarized law enforcement agencies moved in on water protectors with tanks and riot gear today… The Obama administration has asked DAPL to voluntarily halt construction until the review process has been completed, but DAPL has ignored these repeated requests. By deploying law enforcement to support DAPL construction, the State of North Dakota is collaborating with Energy Transfer Partners and escalating tensions.

Here's the view from no where (Jay Rosen):
Protesters and authorities trade accusations of aggressive tactics at a Dakota Access Pipeline site https://t.co/yfPk5fbkQa #StandingRock pic.twitter.com/QA74EsmSMy

— CNN (@CNN) October 27, 2016
These two events — both wearing a veneer of the "old west" — provide sharp relief on how America's left and right see the world.
One Bundy supporter was wearing a "Hillary for Prison 2016" t-shirt.
https://twitter.com/PariahPotimouth/status/791826057686945796
When liberals resort to "white privilege" you know you've won the argument. They have no facts to back their stances up. #oregonstandoff

— Nestor Moto Jr ?? (@nestormotojr) October 28, 2016
In law there's a term "jury nullification" all legal. If a jury doesn't like a law they find "not guilty". It's their right. #oregonstandoff

— Time to #MAGA (@JBaker31826004) October 28, 2016
https://twitter.com/SuperKng/status/791843697277095936
Let's try this again with armed black guys and see if they live to get to trial, much less get acquitted at trial. https://t.co/tB8396BowM

— Dan Savage (@fakedansavage) October 28, 2016
Also known as White Dudes Getting Away With Crazy Shit—Case #5,000,000,000,000,000 https://t.co/oBTuBWASYV

— Shane Bauer (@shane_bauer) October 27, 2016
Rubber bullets in the face of peaceful and prayerful Water Protectors at #standingrock please… https://t.co/1mVgFzDf4L

— Mark Ruffalo (@MarkRuffalo) October 28, 2016
Been watching some feeds to #standingrock. This force has been beyond messed up. What about the Supremacy Clause? What about sovereignty?

— Brett Keegan (@b_keegan) October 28, 2016


There you have it. This is America in 2016. This is November 8.
Dems: don't count your chickens before they are hatched.
See the complete Oregonian coverage
Follow me on Twitter @kegill
Follow me on Facebook
#noDAPL #DAPL #standingRock #OregonStandoff
Known for gnawing at complex questions like a terrier with a bone. Digital evangelist, writer, teacher. Transplanted Southerner; teach newbies to ride motorcycles. @kegill (Twitter and Mastodon.social); wiredpen.com