Mexico's President on Trump: he lied on the wall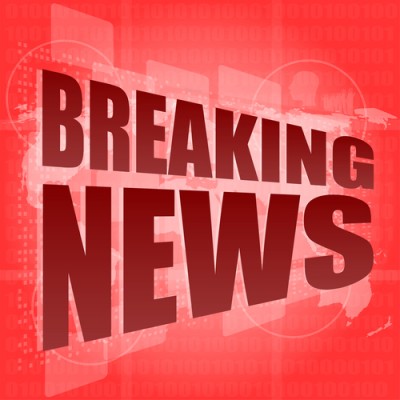 Republican Presidential candidate Donald Trump made a quick trip to Mexico City today, taking up Mexican President Enrique Peña Nieto's invitation to him and Democratic Presidential candidate Hillary Clinton to come down and see him sometime. For Trump, that was ASAP.
And so the big media drama — once again dominated the new and old media — began. Would Trump bring up the border wall and demand Mexico pay for it? At the end of the meeting, Trump said the wall did come up but they talked about Mexico paying for it. Which led to Mexico's President, in effect, calling Trump a liar. The Washington Post:
Trump said that the small matter of who pays for his massive border wall — at an estimated cost of between $15 billion and $25 billion, per The Washington Post's Glenn Kessler — somehow wasn't mentioned during his meeting with the man whose government would be footing the bill.

"We did discuss the wall," Trump said during a brief Q&A session. "We didn't discuss payment of the wall. That'll be for a later date. This was a very preliminary meeting." In what was otherwise a positively received visit — drawing praise even from some Trump critics such as Bill Kristol and former Hillary Clinton spokesman Howard Wolfson — it stuck out like a sore thumb.

There's just one catch: Peña Nieto tweeted out that the subject did come up — and that he'd raised it.
Calib Howe of the conservative blog Red State, which is not a big Trump fan:
Oh snap. I knew he'd blow it. Asked today whether he and Mexican President Enrique Peña Nieto talked about who would pay for Trump's much-promised wall, Trump said they didn't talk about it. I have the video here. But the President says something quite different.
….No doubt he spun it because he didn't want to say that Nieto straight up said no dice and that Trump didn't press him on it. How do we know he didn't press him on it? Confirmation:…

What's more likely, that the major issue of paying for the wall didn't get discussed? Or that Trump didn't want to say he was told "No"? Come on. Be real.

I said earlier that today was a win for Trump if he didn't blow it tonight at his speech. Looks like we didn't have to wait even that long.
"Who pays for the wall? We didn't discuss," Trump had said when asked by a reporter during a news conference following their meeting in Mexico City. "We did discuss the wall. We didn't discuss payment of the wall. That'll be for a later date."
But Peña Nieto later claimed the two had discussed the wall and who would pay for it — and he had "made it clear" to Trump it wouldn't be Mexico.
"At the start of the conversation with Donald Trump, I made it clear that Mexico will not pay for the wall," Peña Nieto tweeted, after their meeting Wednesday.
Oopsie! // Mexican President Fact Checks Trump: I Told Him We Wouldn't Pay For The Wall via @politicususa https://t.co/GlxUXvxwMI #p2 #P2b

— Sarah Reese Jones (@PoliticusSarah) September 1, 2016
"Turns out Trump didn't just choke, he got beat in the room and lied about it." Story from Mexico by @kevcirilli. https://t.co/LJe19scOK0

— Jennifer Jacobs (@JenniferJJacobs) August 31, 2016
Trump: Wall and who pays didn't come up.
Mexican President Nieto: Trump lied when he said we didn't discuss wall. First thing we discussed

— lawhawk (@lawhawk) August 31, 2016
.@realDonaldTrump ends his speech with "You Can't Always Get What You Want" playing. I guess that refers to Mexico paying for his wall.@EPN

— Hillary Clinton (@VoteHillary2016) September 1, 2016