Major Florida GOP donor won't donate to Republicans until they support assault weapons ban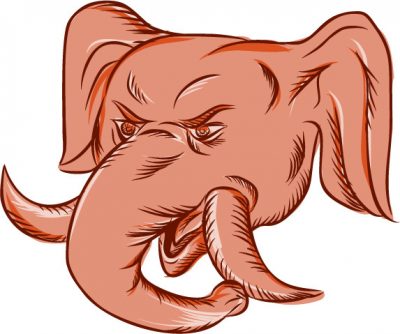 Bad news for some Republican politicians — in fact, most Republican politicians — who were getting donations from a major GOP political donor. And this is especially bad news for Florida Senator Marco Rubio. Don't expect getting any donations from Al Hoffman Jr.unless you support an assault weapons ban.
A major Republican donor issued a remarkable ultimatum on Saturday, vowing to withhold money from GOP candidates unless they support a ban on selling military-style guns to civilians.

"It's the end of the road for me," Al Hoffman Jr., a prominent Florida real-estate developer, told The New York Times. "For how many years now have we been doing this — having these experiences of terrorism, mass killings — and how many years has it been that nothing's been done?"

Hoffman's comments came just days after a gunman opened fire on the Marjory Stoneman Douglas High School in Parkland, Florida, killing 17 people and renewing an impassioned national debate on gun control.

The suspected shooter, 19-year-old Nikolas Cruz, was armed with a legally purchased AR-15, one of the most popular semi-automatic rifles in the US.

That particular rifle is a recurring element in America's deadliest mass shootings, and was used in some variation by the perpetrators of recent massacres in Las Vegas, Nevada; Sutherland Springs, Texas; Orlando, Florida; and Newtown, Connecticut.

This is the weapon that not just gun control advocates but many gun owners who don't have a political agenda on guns want to see banned.
Particularly some gun owners who were and are military and have seen this gun in action and know what it can do. Hoffman is not mincing any words:
"Enough is enough!" Hoffman told The Times, adding that he hoped to start a movement within the Republican Party. "I will not write another check unless they all support a ban on assault weapons."

Hoffman has previously donated millions to Republican candidates such as ex-Florida Gov. Jeb Bush and former President George W. Bush.
Axios notes why this matters:
It's the first major pushback from an influential Republican urging lawmakers to support stricter gun control after the Parkland school shooting. And his money matters: He has given over $1 million to Right to Rise super PAC, which supported Jeb Bush's 2016 campaign, and last spring he gave $25,000 to Mitch McConnell's Senate Leadership Fund.
The question is whether this first major pushback will create a larger pushback so that "GOP" doesn't mean "NRA," as it does now. Nothing seems to move the GOP's stance on gun control.
I will, however, make a prediction now on when the Republican Party will take a firm stand and ban assault weapons, discarding all of the NRA talking points, and all of the Fox News sound bites that many of its members like to parrot. Here is when it'll happen: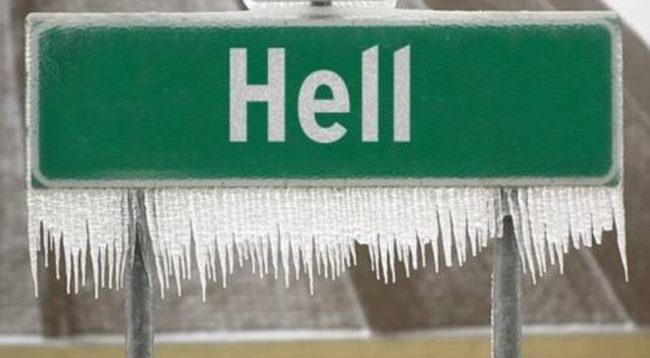 Very proud of my friend, Al Hoffman, for taking a stand. He's a West Point grad. He's a veteran. Has served in many capacities. He is a Republica. A father. A husband. A patriot: Prominent Republican Donor Issues Ultimatum on Assault Weapons, via @nytimes https://t.co/flyZQ1vR7p

— Ana Navarro (@ananavarro) February 18, 2018
Kudos to Al Hoffman Jr who will no longer donate to any politician that supports the sale of assault weapons !!!! To the Big Donors out there, YOUR WITHDRAWAL of FUNDS to political parties is something they will listen to…WITHDRAW YOUR FUNDS! #NoNRAMoney

— MaryDerrickArt (@maryderrickart) February 17, 2018
Mr. Al Hoffman, Jr., thank you. Now, if you could just take it one important step further, by refusing to donate to Republicans who accept #NRABloodMoney, you'll save a lot of innocent lives…Prominent Republican Donor Issues Ultimatum on Assault Weapons https://t.co/HkBXKG034X

— Doreen Winter (@doreen6399) February 17, 2018
Who will be the second GOP donor after Al Hoffman? https://t.co/z5Kr9dflS6

— Jerry Weinstein (@tummler10) February 18, 2018
And of course you get inevitable tweets like these, going after Hoffman:
Al Hoffman Jr was a Jeb Bush Supporter , so he's practically in the Democrat Party to begin with .

— Michael (@CoolChange80) February 18, 2018
Hey guess what Al Hoffman, this is going NOWHERE – it's in-hand and we'll fight a war before we give them up, punk. #SecondAmendment #2A #ComeAndTakeIt #MolonLabe pic.twitter.com/N4b0tRhTHw

— Charles Lee (@ChuckH300ACCBLK) February 17, 2018
But the vast majority of Tweets are like these two:

BAM!!! Been waiting on just ONE person from the GOP to stand up and say something. Here it is … "I Won't Write Another Check Until You Ban Assault Weapons". Thank you Al Hoffman, Jr. for your boldness Sir! Someone is listening!

— Kenneth Cameron (@kcameron8234) February 18, 2018
I'm so cynical about republicans and guns that I'm not sure I believe this. If it's true, it's the first time I've seen a Republican donor act like a human being in response to the slaughter of children. https://t.co/hetrwnxrdV

— ??? (@dangerblond) February 18, 2018
For more website and blog reaction on this story GO HERE.