Local versus National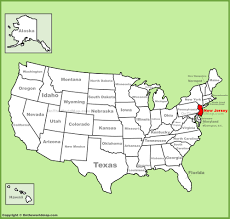 One of TMV's new writers, Deborah Long, got me thinking. In her article about the Camel's Nose, I wrote about making thousands of phone calls on behalf of Tom Malinowski and Mikey Sherrill who are running as Democratic House candidates. In response, Deborah called me a hero which aside from an initial flush of pride, made me think of the accuracy of her statement.
I have long been active on political blogs, like TMV, constantly writing about where the middle ground lay between Republicans and Democrats so that compromises can be made to further progress in our nation. As I thought about that, I began to have concerns that the hundreds of thousands of words I have written about national and international issues have not moved the political parties once inch toward resolution. This is particularly true of all the words I have written about the Israeli-Palestinian conflict.
While I will not abandon writing about national and international issues, my voice is really one small whisper in a gale of commentary. I have come to the conclusion that where I can really make a difference is locally where my words can be translated into action that moves the needle even a little bit. How I started making all these phone calls is an example of local action at work. The mother of one my favorite piano students asked me to volunteer with her in the local Democratic phone bank. Initially, I thought I needed the extra work like I needed a hole in the head. Yet, I did not want to disappoint the mother of my favorite student in case I might lose the student. So I said yes, I would help but in the back of my mind, I thought how could I minimize my involvement.
Once I started making phone calls I found that I was very good at getting people to open up and just talk about their hopes and dreams and how they felt the political parties responded to those hopes and dreams. Of course I got my share of absolute jerks but the majority of the phone calls evolved into an actual conversation even when they disagreed with my position.
About 10 days ago three ladies showed up at the front door canvassing for the Democrats. I invited them in and gave them coffee. In the course of our conversation, it was apparent they were discouraged. We live in a very Republican town and they were getting a lot of doors slammed in their faces. Since my wife and I know more than 150 families in town very well from our piano teaching and conversations at our twice annual student piano recitals, I know which families might be persuadable. I quickly went to my computer and printed out a list of 63 families and addresses of people worth talking to. You could almost see the depression leaving their eyes when I gave them the list.
Two weeks ago there was a devastating fire in the town of Dover, NJ. This town is home to many immigrants, including to Honduran family who work at our home. While the fire missed the apartments that our Honduran family lived, many apartments were in buildings that totally collapsed because the fire was fueled by natural gas lines that were not turned off. Our Honduran family asked us if we had spare clothes we could donate since that was an immediate need. We bundled up a bunch and drove them to Dover.
What I witnessed tore me apart. Entire families living in the street, trying to sleep under blankets. The kids looked so pitiful, I burst into tears. These people had NOTHING and I have EVERYTHING. I have a 10,000 sf house with 10 bedrooms and 10 bathrooms for just my wife and myself. So we put three of the most distressed families in the van and drove back to Basking Ridge where they live with us today. All in all we will have 35 people for Thanksgiving Dinner. I kid them about needing to buy a 55 pound Turkey. We will work with the Red Cross to find a more permanent solution for these families but in the meantime the Red Cross is totally overwhelmed.
I bring this up not to toot my own horn but on a more serious issue that in our obsession with Trump and everything that is going on Nationally and Internationally we really make our biggest and most important contribution to the well being of our society is what we do locally. It is an easy lesson to forget in the constant news headlines and internet sources commanding our attention.
When I look at the faces of gratitude of the people living here, I know I have made a difference something that is missing from the thousands of words I write and spread across the cosmos of the Internet.