The Media, the Election Outcome and Donald Trump (Guest Voice)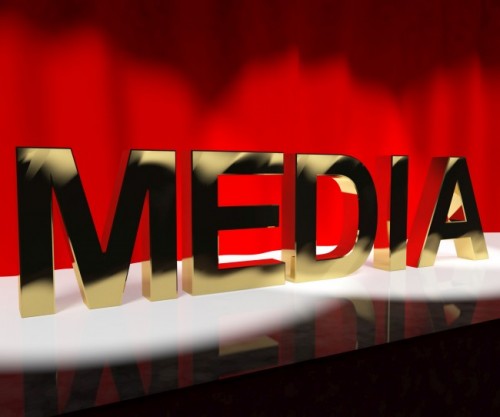 The Media, the Election Outcome and Donald Trump
by Jordan Cooper
The media forms ideas and thesse ideas help control instincts. Then, those actions are what explain our time. Jeb Bush wanted to pay for a lot of his air time and that is costly. He insisted on showing voters how much money he invested into the election to he was serious about his office and about being elected. As someone who worked on his campaign, I got a bunch of free media coverage for him thru interviews and stuff. And he didn't have time to use them all.
Meanwhile, Donald Trump used free media primarily. The best things in life are free – and that saved him a lot of money. What Trump did well was creating tension, causing an issue, then responding to it in a manner to extend his free media coverage. He made the media have to get him back on their forums to answer questions about the things he would say. The media wanted something to talk about. The public deserved it.
So, he gained interest in lots of areas. My former colleague at Governor Haley's government office Gavin Smith is the National Press Lead for the President Trump's campaign. I'm sure it was a great experience. He went to the University of South Carolina-Columbia, too. and is a little younger than me.
I hope people respect their choices and our free elections in America. If people turned down the election results when Barack Obama was elected the Justice Department would have UN peacekeepers here and all kind of regulations on people's private lives.
Our country will not fall down like legos! We didn't have any threats for rebels when our founding fathers were elected and they had little to no experience.
Trump deserves the chance to serve this country like any other president and he is the first non-salaried president since Herbert Hoover. Trump has had more allegations than any political candidate in American History. And: through him we may be able to see another minority president.
Jordan Thomas Cooper is a 2015 graduate of the University of South Carolina with a degree in History and a 2010 graduate of the RealEstate School of Success in Irmo. He is the first African-American to serve in both the governor and lieutenant governor's office as an aide and first to serve in the Inspector General's Office in S.C. (Haley) He is also the first person to serve in the top three offices in the gubernatorial line of succession in South Carolina (Haley, Bauer, McConnell). He says research shows he is the second black presidential campaign speechwriter in American history and the first for a GOP presidential campaign (Bush 2015). He also played football for Coach Steve Spurrier.