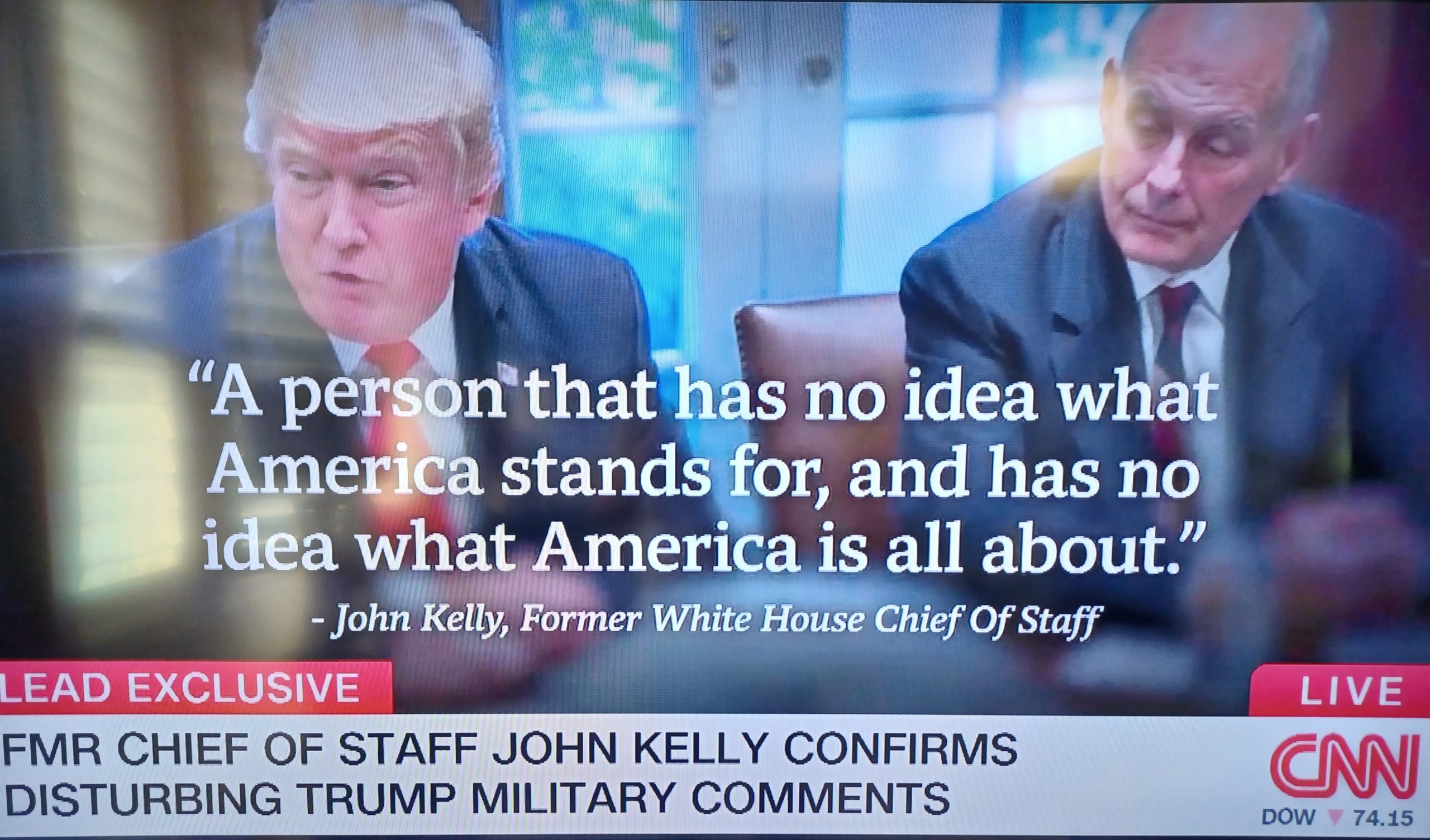 John Kelly, the longest-serving White House chief of staff for Donald Trump, confirmed on-the-record for CNN most of the damning stories reported in "A Man Who Does Not Respect the Military Can Not Lead America" about "statements Trump made behind closed doors attacking US service members and veterans."
"What can I add that has not already been said?" Kelly says about:
• A person that thinks those who defend their country in uniform, or are shot down or seriously wounded in combat, or spend years being tortured as POWs are all "suckers" because "there is nothing in it for them."

• A person that did not want to be seen in the presence of military amputees because "it doesn't look good for me."

• A person who demonstrated open contempt for a Gold Star family – for all Gold Star families – on TV during the 2016 campaign, and rants that our most precious heroes who gave their lives in America's defense are "losers" and wouldn't visit their graves in France.

• A person who cavalierly suggests that a selfless warrior who has served his country for 40 years in peacetime and war should lose his life for treason – in expectation that someone will take action. A person who admires autocrats and murderous dictators.
Kelly also describes Trump as "a person that has nothing but contempt for our democratic institutions, our Constitution, and the rule of law," and concludes, "There is nothing more that can be said. God help us."
The author is a retired U.S. Air Force officer and a writer.