Israel Independence Day: The Cineplex will never replace the memories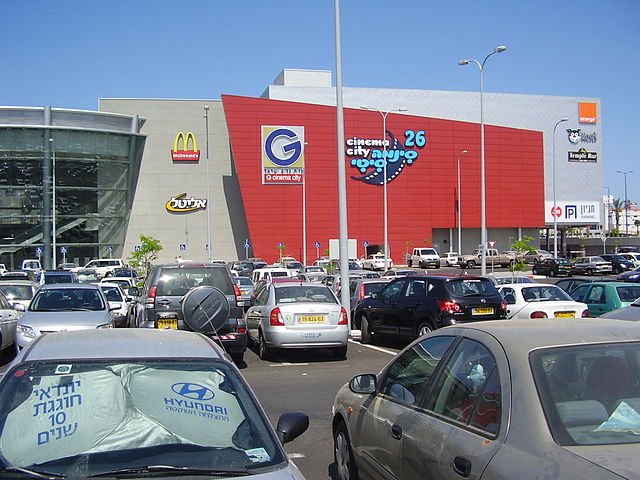 These are the springtime festival days of Israel—Holocaust Remembrance Day last week, Israel Independence Day today, Jerusalem Day soon.
I remember when, several years ago, it was reported in the international media that a huge, luxury Cineplex was being constructed in the suburban Israeli community of Kfar-Saba. I retain some sensibilities regarding this matter–I was born in that one-time hamlet.
It's not that I'm opposed to the admirable development that is a trademark of this miracle nation-state, its edgy high-tech culture, its world-renowned entertainment industry, its couture, its shining national freeway structure, and, of course its postmodern defense system. It's just that, well, this is no longer my grandmother's Israel and I can't quite handle it.
What happened to the fragrant orange groves of my childhood in that village, the nocturnal crying of foxes, the milkman who came on a cart, and the mailman, bounding off his magnificent horse and handing over a glorious letter written to me from a friend in Ohio—sealed with a stamp, mystery, and with handwritten words and glorious punctuation marks that would come flooding into my brain with hope and laughter?
A double movie house in my village? Where I once walked to the Ushisskin Elementary School through springtime sunshine and autumn rains with my friend Yossi? Skinny, funny Yossi, who had come to this land of the Ingathering from Ukraine and told gripping stories about his family and how they once escaped from the Cossack pogroms?
We were sometimes joined by our buddy Roni, a burly type who loved the aging Czech cars and British busses that occasionally growled by us, sending stones and discarded cans and sunflower seed shells all over and about.
Roni, who had a crush on Dafna, the willowy lass from Denmark whose parents didn't survive Auschwitz and who was delivered to foster parents in the reborn Jewish land derived of ashes and bones and unrelenting hopes.
Roni, who died from a bullet to his head on October 6, 1973—the day the Egyptians breached the Israeli outposts along the Suez Canal and ignited the Yom Kippur War. We were all twenty years old then and had never even imagined a real movie house in dusty, sweet Kfar-Saba, let alone air-conditioned lobbies, the good, burnt smell of popcorn, and the ear-crushing sound of Dolby speakers.
We didn't imagine that, but we did imagine everything else. And that is what makes this necessary intrusion of a Cineplex into the grapefruit trees and tomato plants of my childhood so unsettling. We never had an indoor theater (there was one, set against an apartment building and a cow field that showed out-of-date American movies on a tattered screen under the summer stars) and we never had menu options and on-line ticket ordering.
But we had each other and this will never vanish from the hard wire of my soul and will never be erased, saved as a draft, or put into voice mail. We had creamy fresh yoghurt straight from the dairy farms, warm, crispy bread rolls just baked in Mr. Malkin's general store across the road, and sizzling falafel in hot pita bread made by the friendly Arab man who smiled at us while he handed the wrap over.
We had Mr. Steiner, who stood outside the school gate every morning and blessed us, one at a time, because his four children had not survived the camps, and he would tell us, tears in his eyes, as he touched our heads, "You're not number six million-and-one."
We had all-night campfires, as we sang freedom songs, and danced in circles of jubilation and renewal, some of us slipping away under the eucalyptus trees and discovering our bodies and secrets for the first time. We had the moon and it knew that we were the luckiest kids on earth and that life was simpler and better than anything anybody would one day see in a sealed double-theater.
Order my new book, 'I DON'T KNOW WHAT TO BELIEVE: Making Spiritual Peace With Your Religion''
Cross-posted from Spirit Behind the News
Photo: ?????:?"? ????? ????? [CC BY 2.5 (http://creativecommons.org/licenses/by/2.5)], via Wikimedia Commons