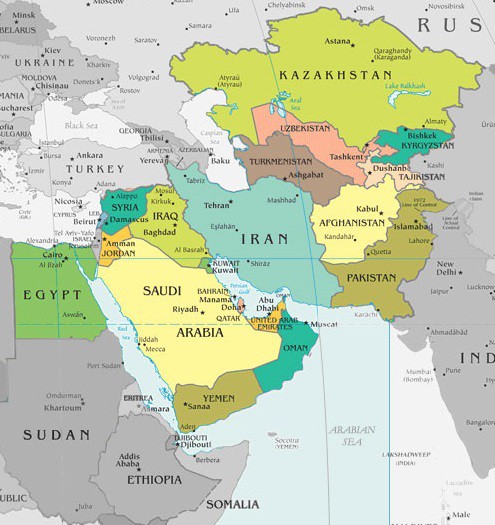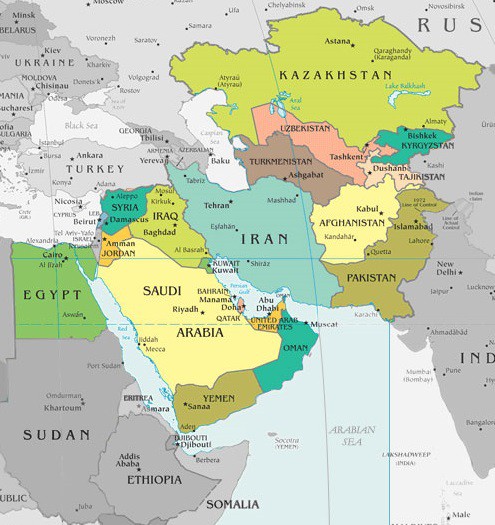 FINAL UPDATE:
The fourth American killed in the suicide bombing in Syria on Wednesday has been identified.
She is 27-year-old Ghadir Taher, an Arabic interpreter and naturalized U.S. citizen who immigrated to the United States from Syria in 2001.
Born and raised in Damascus, Ghadir Taher became a naturalized U.S. citizen after immigrating to America with her brother, Ali, in 2001. Driven and independent-minded, she started working when she turned 17, at one point holding two jobs. She made friends easily, dreamed about traveling around the world and studied international business at Georgia State University before going to work for Valiant, drawn by the opportunity to help people, her brother said. In Syria, she interpreted for U.S. troops and cooked meals for them, using local ingredients. She was there for less than a year before the suicide bomber struck.
UPDATE:
The Department of Defense has identified three of the four U.S. personnel who were killed by a suicide bomber in in Manbij, Syria, on Wednesday.
The deceased are:
Army Chief Warrant Officer 2 Jonathan R. Farmer, 37, of Boynton Beach, Florida. Farmer was assigned to 3rd Battalion, 5th Special Forces Group (Airborne), Fort Campbell, Kentucky.
Navy Chief Cryptologic Technician (Interpretive) Shannon M. Kent, 35, of upstate New York. She was assigned to Cryptologic Warfare Activity 66, based at Fort George G. Meade, Maryland.
DOD civilian Scott A. Wirtz of St. Louis, Missouri. Wirtz was assigned to the Defense Intelligence Agency as an operations support specialist.
Our condolences to the family and friends of these men and woman.
Original Post:
U.S. Central Command, responsible for military operations throughout the Middle East, has just released a brief announcement on the horrific attack in Syria that killed four U.S. servicemembers and DoD personnel at a restaurant in Manbij, Syria, a town that is controlled by a militia allied to U.S.-backed Kurdish forces.
TAMPA, Fla. – Two U.S. servicemembers, one Department of Defense (DoD) civilian and one contractor supporting DoD were killed and three servicemembers were injured while conducting a local engagement in Manbij, Syria, Jan. 16, 2019.

Initial reports indicate an explosion caused the casualties, and the incident is under investigation.

In accordance with U.S. Department of Defense policy, the names of the servicemembers are being withheld until 24 hours after notification of next of kin is complete.
Other news sources, such as Reuters, provide more details on what is now the deadliest attack on U.S. forces in Syria since their ground deployment there in 2015.
The attack by a suicide bomber for which ISIS claimed responsibility is said to have killed 19 people in all, including the four Americans.
It comes after Trump's surprise decision last month to withdraw all 2,00 U.S. troops from Syria "now," claiming ISIS had been defeated, followed by changing, confusing and conflicting statements and timelines by Trump and his national security staff. It comes on the same day that Vice President Mike Pence declared that "the caliphate has crumbled and ISIS has been defeated."
Later on Wednesday Pence released a statement expressing condolences to "the loved ones of the fallen" and condemning the attack.
His statement in part:
Thanks to the courage of our Armed Forces, we have crushed the ISIS caliphate and devastated its capabilities. As we begin to bring our troops home, the American people can be assured, for the sake of our soldiers, their families, and our nation, we will never allow the remnants of ISIS to reestablish their evil and murderous caliphate – not now, not ever.
Lead image: CENTCOM's area of responsibility
The author is a retired U.S. Air Force officer and a writer.