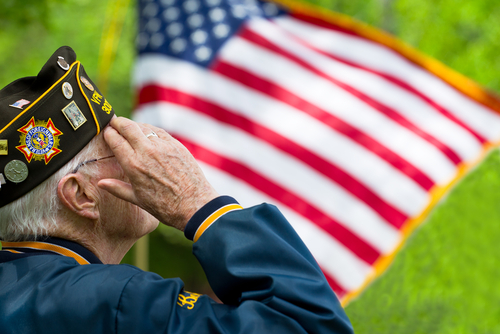 Our Managing Editor, Dr. Clarissa Pinkola Estés, has just posted an interesting piece on the ongoing controversy where GOP presidential candidate Donald Trump is boycotting the GOP presidential debate in favor of "holding his own pro-veterans event during the debate to raise money for veterans."
While, as of this writing, the Wounded Warriors Project has not been contacted by anyone from Mr. Trump's campaign about the fundraiser and while Trump may clarify this entire issue during his upcoming appearance…
While "the special website that Donald Trump's campaign create to raise money for veterans doesn't actually send funds to veterans…"
While at one time "Donald Trump Wanted Vets Kicked Off Fifth Avenue…from the street outside Trump Tower…"
While "For Years, Trump's Charity Gave Veterans Little More Than Peanuts…"
While "Donald Trump has never held an event for the veterans on his campaign" and Trump spox Katrina Pierson says "This is a business decision…"
While Trump's spox could not "Name One Single Vet Group Participating In or Benefiting From Trump's Vet Event Tonight…"
While Veterans groups are telling Trump, "Keep your money" and while "Paul Rieckhoff, founder and CEO of Iraq and Afghanistan Veterans of America (IAVA) slammed the business magnate Wednesday for using veterans' struggles for political gain…"
…perhaps the best answer to Trump comes from Jon Soltz, Chairman and Iraq War Veteran VoteVets:
Let me put this in a language Donald Trump can understand.

You are a loser. You are a third-rate politician who clearly doesn't understand issues, and is so scared of Megan Kelly exposing that fact that you're looking to use veterans to protect you from facing her questions.

The veterans plan on your website is a joke, and refers to the agency charged with the agency as the "Veterans Administration," even though it's been the Department of Veterans Affairs for almost 30 years. It's pathetic.

We are not your prop, and if you aren't going to show up at tonight's debate, you should use that time to craft a coherent plan to care for our country's veterans.
Lead photo: www.shutterstock.com
The author is a retired U.S. Air Force officer and a writer.