IMPEACH THE MF'ER (Cartoon, Column and Video)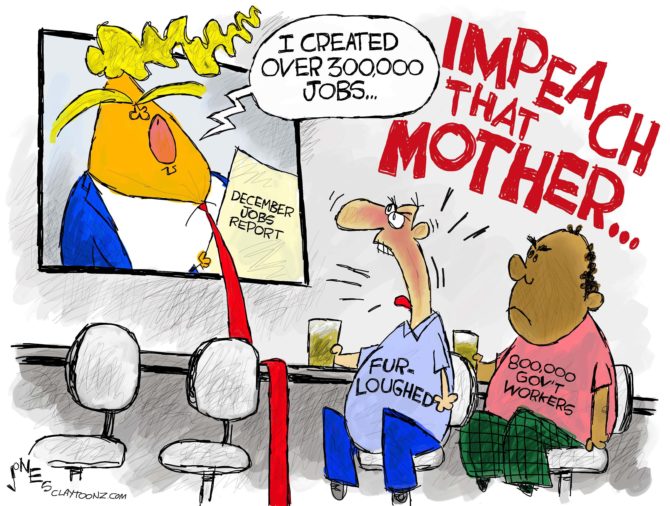 Yeah, if you have an issue with a congresswoman saying MF'er but you were silent the multiple times Trump used vulgarity, you're an MF'ing hypocrite.
This is a bonus cartoon I was going to save until tomorrow, but I'm kinda excited for you to see it. So, I'm not sitting on it for a day.
However, you're not getting a true blog with it because I'm tired and I want to go watch some football and eat chicken wings. See you Monday morning, fu–rs.

Watch me draw.
Email Clay Jones at [email protected]