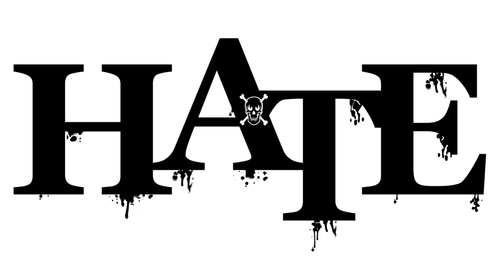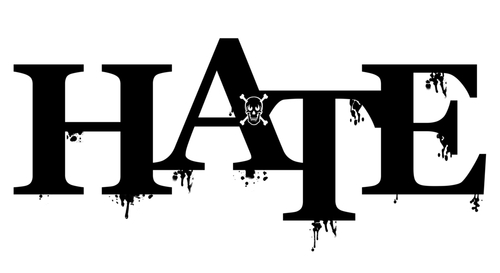 How to Commemorate the Ever Increasing Victims of Hate Crime
By Harriet F. Senie,
Author of Memorials to Shattered Myths

The fifteenth anniversary of 9/11 has passed and the topic of international terrorism has become commonplace in media coverage and conversation. This summer, however, another kind of terrorism seemed to emerge with alarming frequency in the international arena. Individuals, apparently acting alone rather than under the auspices of a political entity, carried out rampages that resulted in numerous fatalities and countless emotional victims whose lives would never be the same. In fact, there were so many of these attacks that some labeled summer 2016 "the summer of terror."
In the United States by far the worst and most publicized was the June 12 Pulse Nightclub slaughter in Orlando, Florida. The deadliest mass shooting in modern American history, it resulted in 49 deaths and 53 wounded. Since the nightclub catered to an LGBT clientele, it was immediately defined as a hate crime. The gunman, Omar Mateen, was killed during a standoff and subsequent investigations revealed that he appeared to have had issues with his own sexual identity, especially given his Muslim heritage. So this hate crime seemed to be prompted by personal as well as socio-political motives. At once, the question arose as to how to commemorate these latest victims. The typical tributes to the dead appeared — clusters of flowers, posters, crosses and messages — yet another immediate memorial to sudden death in our midst. The names and profiles of the victims appeared online and elsewhere in other media. They looked painfully young, mostly 20-somethings, young professionals many of whom worked in nearby amusement parks.
The Pulse nightclub was quickly designated as the official site of the intended memorial that was to serve as "a sanctuary of hope dedicated to the lives of those affected and taken by the tragedy."¹ It immediately became a pilgrimage site for many who came from afar to show their support for the victims, their families and the targeted community; some compared it to their visits to Ground Zero in the aftermath of 9/11, although the latter was clearly on a different scale. The widespread reaction was such that a memorial is now planned in New York, honoring the victims of the Orlando shooting, as well as other "victims of hate, intolerance and violence."² Governor Andrew Cuomo's announcement also referred to the executive order that made the Stonewall Inn a state historic site. A few days earlier President Obama had designated the tavern and the 7.7 acres around it as the first national monument to gay rights. Sites being considered for the new memorial include Christopher Park, Hudson River Park or Battery Park City.
While it is fine to commemorate the dead (in this case part of a larger group of victims of hate crimes) in concrete form, wouldn't it be more appropriate to create memorials that might actually effect change? What if the built memorial itself were rather modest but included links to a network of social programs devised to raise awareness of the larger issues implicated by these crimes and suggest ways to combat them — starting in the early years of school, even pre-k. It is never too early to instill respect for difference. Starting with our youngest might insure a future cohort of individuals better equipped to confront and perhaps curtail the impulses that have led to such an increase in these crimes. It would also make sense to consider creating safe spaces at the memorial or nearby for individuals to discuss other possible approaches to address the proliferation of these attacks.
Anniversaries of the Orlando shooting (and similar crimes) might serve as occasions to assess the efficacy of such programs and raise awareness and additional funds to make sure they continue. In the aftermath of World War II there were widespread calls for living memorials, those that had a use – such as swimming pools and libraries. Might not social programs created to address the issue of terrorist attacks and hate crimes be considered living in a different sense — memorials that evolve with a changing society to raise its citizens to respect rather than revile? Wouldn't this be the greatest honor we could pay to the victims, perhaps even a way of demonstrating that they had not died in vain?
© 2016 Harriet F. Senie, author of Memorials to Shattered Myths
¹Nico Lang, "Pulse to Become Permanent Memorial in Honor of Orlando Shooting Victims," The Advocate, http://www.advocate.com/pride/2016/7/28/pulse-become-permanent-memorial-honor-orlando-shooting-victims, accessed 10 Sept 2016.
²Khristina Narizhnaya and Michael Gartland, "Orlando Victims to Get NYC Memorial: Cuomo," New York Post, 27 June 2016.
Harriet F. Senie, author of Memorials to Shattered Myths, is Director of the M.A. Program in Art History and Art Museum Studies at City College, City University of New York, and also teaches at the CUNY Graduate Center. She is the author of several books and numerous articles on public art, and is co-founder of the international organization Public Art Dialogue and co-editor of its journal, Public Art Dialogue. For more information please visit http://www.harrietfsenie.com