Honesty Deficit in Clinton Campaign
The Clinton Campaign is once again facing questions about Hillary Clinton's honesty.
From CNN: "Newly released emails from Hillary Clinton's tenure as secretary of state raise questions about the nature of the department's relationship with the Clinton Foundation. Judicial Watch, a conservative watchdog group, released 296 pages of emails from the Democratic presidential nominee, including 44 that Judicial Watch says were not previously handed over to the State Department by Clinton. The emails, many of which are heavily redacted, raise questions about the Clinton Foundation's influence on the State Department and its relations during her tenure."
A CBS News headline cuts to the chase.
From CBS News: "Despite denials that the State Department and the Clinton Foundation had any significant ties to each other while Hillary Clinton served as the nation's chief diplomat, a new batch of emails sheds new light on the seemingly close relationship between the two entities."
From Fox News: "In one email exchange released by Judicial Watch, Doug Band, an executive at the Clinton Foundation, tried to put billionaire donor Gilbert Chagoury — a convicted money launderer — in touch with the U.S. ambassador to Lebanon because of the donor's interests there. In the email, Band notes that Chagoury is a "key guy there [Lebanon] and to us," and insists Clinton aide Huma Abedin call Ambassador Jeffrey Feltman to connect him with Chagoury. Chagoury is a close friend of former President Bill Clinton and has appeared on the Clinton Foundation donor list as a $1 million to $5 million contributor. He's also pledged $1 billion to the Clinton Global Initiative. Chagoury was convicted in 2000 in Switzerland for money laundering. He cut a deal and agreed to repay $66 million to the Nigerian government."
Here is the e-mail exchange between Doug Band and Huma Abedin:

This latest revelation lends credibility to the claim that honesty isn't one of Hillary Clinton's virtues.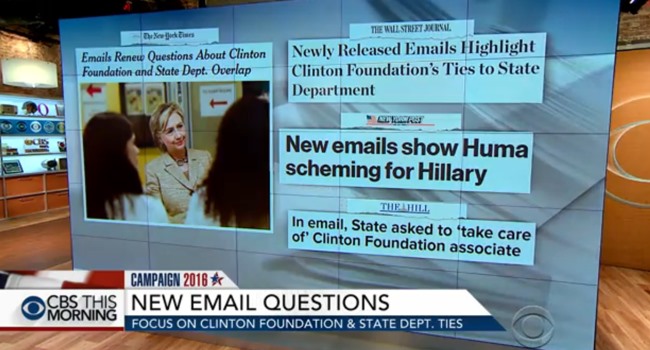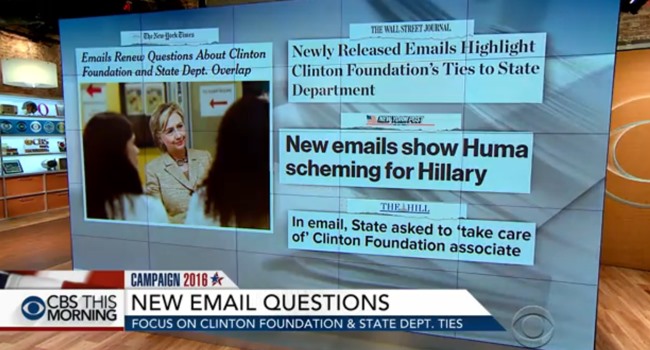 The "Wanted" posters say the following about David: "Wanted: A refugee from planet Melmac masquerading as a human. Loves cats. If seen, contact the Alien Task Force."