Great Music Chapter 27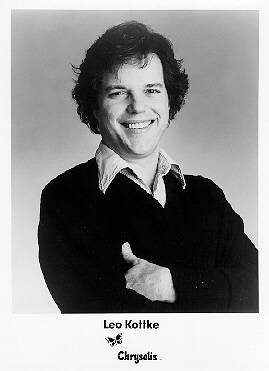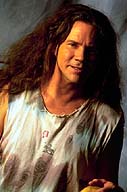 This week brings something entirely new to the TMV music roundup. Many of you probably thought all I cared about was piano music but the truth is I like all kinds of music. In Chapter 25 we listen to one of my favorite chorale pieces, the Hallelujah Chorus by Handel. This week we are going to listen to a couple of Master Guitarists, Leo Kottke and Michael Hedges.
First Leo Kottke, who was born in Athens, Georgia in 1945 ( he's almost as old as I am) but his parents moved around the country a lot. For some reason he enrolled in St. Cloud State University, about 50 miles north of Minneapolis. He obviously liked the area and has lived in Minneapolis since his college days. I first met him when I was attending the University of Minnesota and happened to stop by a bar near the campus. There was Leo Kottke playing on a small stage and I asked a guy learning against the back wall, who was the guy playing and what the Hell was the song. I remember him looking at me like I was crazy and him saying " it's Kottke, man and everyone knows this is the Vaseline Machine Gun.". After you listen to the link you will probably agree, like me, you have never heard anything like it before.
Kottke has met some recording success, 7 albums, but his popularity rests mainly from his touring and giving performances in relatively small venues. His music is not for everyone but he has kind of a cult following of guitarists around the world. He still resides in Minneapolis but now in his 70's does not venture far, or very often, in his performing. In fact, the years of heavy finger picking on the 12 string Guitar have taken their toll on the tendons in his hands. For Kottke, I have chosen a medley of tunes that can be heard Kottke Medley.
Michael Hedges, born in 1953 was introduced to me by my youngest son, Jason, who owns and plays 17 Guitars in the style of Hedges. You will notice in the video, Michael plays the melody of the song with the left hand tapping on strings on the top frets. Michael also has a cult like fan club of guitarists built by steady performing in small intimate venues. He has had several joint tours with Kottke.
Like many musicians, Hedges had classical training as a kid. In fact was admitted to the Peabody Conservatory to study composition. Peabody is one of the most selective and difficult music conservatories in the world to get into. Born in 1953 in Sacramento, California he fell in love with the guitar as a teen, leaving his flute training behind. His unusual style of playing the guitar was developed playing in Coffee Houses in Baltimore while at Peabody. He eventually moved back to California to continue graduate music studies at Stanford.
I can still remember one year when Hedges was going to perform at a small club in New Jersey. My son was in his pre driving years but begged and begged to go see Hedges play live. We went and I was mesmerized by the music and style of guitar playing. Sadly Michael was killed in a traffic accident in California in 1997, a month after we heard him play in New Jersey. To illustrate Hedges guitar, I have chosen the following video :