Great Music Chapter 23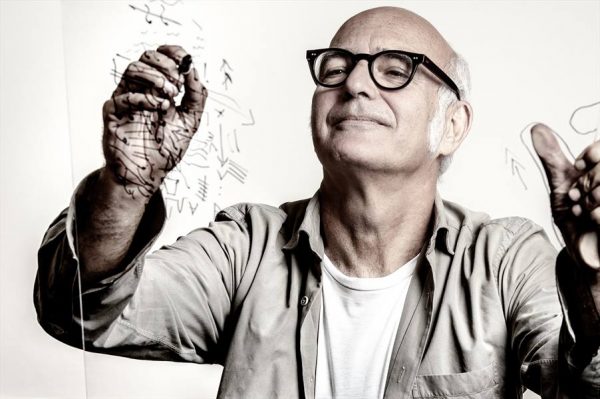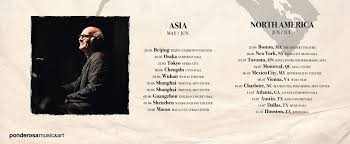 One of my goals in the music series is to introduce TMV'ers to music and composers they might not run into normally. This week I want to introduce Ludovico Einaudi, a contemporary Italian composer. Ludovico is not one of those "old dead white guys" of classical music. That is the phrase some of my piano students use when I start them on Classical piano literature. He was born in 1955 in Turin, Italy. The only musical traits in his family was a maternal grandfather played the piano while his paternal grandfather, Luigi, was President of Italy after WWII.
Ludovico enjoyed making up songs on his guitar as a teenager but then entered the Milan Conservatory where he was immersed in Classical music. Even though he graduated from the Conservatory when he was 17, he never gave up his interest in all kinds of music and musical instruments.
Piano was never a instrument of choice for Einaudi, he was mainly interested in composing and trying out new sounds. He even wrote music for a Harp. Even though he was only 17 when he graduated from the Conservatory he immediately started writing film scores for many Italian movies. His music is dreamy and he soon tried to adapt his musical approach to the piano.
If it were not for YouTube, Einaudi would have probably remained a minor Italian composer. However, once he and others started to put his music up on YouTube he became an International sensation. Unlike others, he never really tried to monetize his music on YouTube. Others who actually put his music on the site captured tens of millions of views and all the resulting advertizing revenue. However, no one should feel sorry for Luovico since he now tours the world giving performances to sold out venues. Without the exposure to his music on YouTube, this would be impossible. Without further ado, here is the link to:
Primavera – Ludovico Einaudi
Musicians refer to music like Einaudi's as "soundscape" which is using sounds and melodies to portray an emotional picture similar to impressionist paintings. In other words, one can kind of see what the painting, or the music, is about but not clearly. Most classical musicians abhor this kind of music and it is not allowed to be played for any of the classical music organizations and competitions my wife and I belong to. Some classical musicians can be real fuddy-duddies when it comes to modern music.
To test my hypothesis, I entered one of my students in the International Golden Key competitions for the right to play at Carnegie Hall. He loved the music by the Piano Guys and so I entered him playing "Waterfall" by the Piano Guys pianist, Jon Schmidt. In addition to the video of him playing this piece of music, I doctored up the sheet music that has to be submitted with the video to look old fashioned and put the name of the composer as Johannes Schmidt.(photoshop is amazing). Sure enough, the panel of classical music judges never caught on (they would not know the Piano Guys from a hole in the ground) and awarded my student first place and in their critique they raved about this obscure piece of Classical Music. On April 29, 2018 my student performed Waterfall at Carnegie.
The audience probably never heard music like that in Carnegie's hallowed halls before. And since the NY Times music critic squealed to the President of Golden Key, who admonished me for cheating, may never hear again. Music is music and the ear palate needs variety like a food palate and this is why TMV is hearing such a wide range of musical genres.