Great Music Chapter 19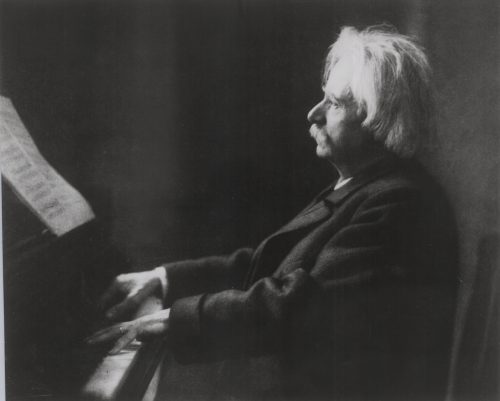 This week we return to the more conventional field of music, Classical. This week's composer is the Norwegian, Edvard Grieg. Born in Bergen, Norway in 1843 he learned the piano from his mother who was a piano teacher. He began his piano studies at age 6 and quickly became proficient. A violinist friend of the family persuaded them to send Edvard to the famous Leipzig Conservatory in Germany at age 15. It was a difficult period in Edvard's life as he had difficulties with the language and fitting in with all the older students at the Conservatory as well as contracting tuberculosis which destroyed his left lung and caused significant health problems for the rest of Grieg's life.
Grieg's time at the Leipzig Conservatory was important to his development as a musician spending time with such famous composers such as Franz Liszt. By 1861, at age of 18, Grieg finished his Leipzig studies and started performing concerts and writing music. However, his health never allowed him to perform extensively in Europe as would be normal for a musician of his caliber. He finally died of lung and heart failure in 1907 at age 64.
This limited touring schedule allowed Edvard to spend more time on composing and he produced numerous large scale musical pieces like concertos. His most famous musical work was the Peer Gynt Suite which is music tied to Ibsen's play by the same name. Grieg's most famous musical piece, In the Hall of the Mountain King, was part of the Peer Gynt Suite. The music attempts to replicate the play's Peer Gynt being chased by Norwegian Trolls (the funny looking little men shown below)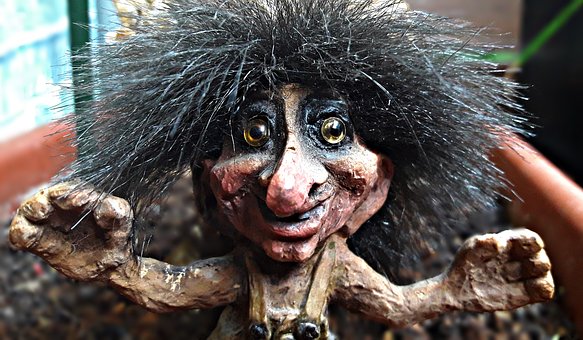 The music flows like the play in that it starts slowly and gets faster and faster as the chase continues as Peer Gynt flees to the mountain. In fact the music gets so fast that it borders on the absurd as you will see in the YouTube video, next:
In the Hall of the Mountain King
To give all of you a more complete picture of Grieg's music I have chosen a piece that just about all of our piano students play and fall in love with:
Grieg – Notturno
A little story is called for regarding the music to Notturno, my absolute favorite Grieg piece. About 15 years ago in a visit to Grieg's house on the outskirts of Bergen, Norway I was touring the house which had been turned into a Grieg museum when I spied his piano. On the piano was a bunch of signs in maybe 20 different languages, including English that said " DO NOT TOUCH". Of course, I had no choice but to sit down and start to play Norturno and did not get 3 measures into the piece when the museum docents came screaming to stop. I had no choice but to stop since their screams were louder than the music. I accepted my punishment gracefully, being kicked out of the house, but of course I did not try to play the piano until I had already seen everything I wanted in Grieg's house. This was not the first time I had to endure punishment since the same thing has happened playing Chopin's piano in Warsaw, Mozart's piano in Vienna and Bach's organ in Germany. But, you only go around once in Life so….