Gallup Poll: Barack Obama, Hillary Clinton Retain Most Admired Titles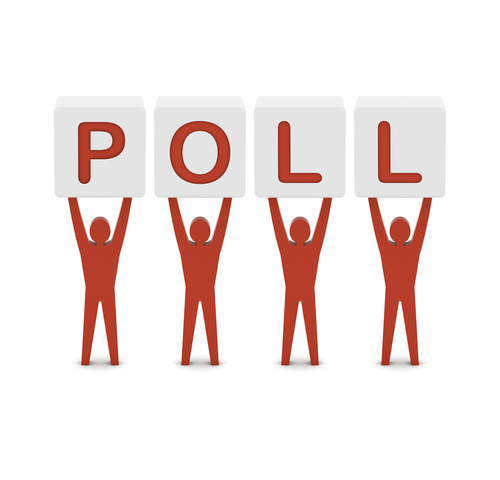 Start your countdown now to Donald Trump starting a string of anti-Obama and anti-Hillary Clinton tweets (but, wait, did he ever stop?). He won't like this Gallup Poll (on the other hand, he'll just dismiss it as fake which he does on any poll that doesn't put him first…which is a lot of polls these days):
Americans once again are most likely to name Barack Obama and Hillary Clinton as the man and woman living anywhere in the world they admire most, as they have for the past 10 years. The pair retain their titles this year, although by much narrower margins than in the past. Obama edges out Donald Trump, 17% to 14%, while Clinton edges out Michelle Obama, 9% to 7%.

The 2017 survey marks the 16th consecutive year Clinton has been the most admired woman. She has held the title 22 times in total, more than anyone else. Eleanor Roosevelt is second with 13 wins. Obama has now been named the most admired man 10 times, trailing only Dwight Eisenhower, who earned the distinction 12 times. Obama won all eight years he was president, plus 2008 — the year he was first elected — and this year, his first as a former president.

But Clinton's and Obama's standings this year are more tenuous than in the past. The 9% who name Clinton is the lowest percentage she has received since 2002, when 7% named her in another close first-place finish. Clinton won the title this year in the same poll she registered a personal low favorable rating. This indicates she remains top of mind for enough people who like her to be named more than any other woman in response to the open-ended question, finishing ahead of some women who may be better liked overall but are not as prominent in people's minds.
Trump's second place standing adds his name to a rare subset of incumbent presidents; those who failed to be named Gallup's most admired man. The six others who failed to top the list include Harry Truman, Lyndon Johnson, Richard Nixon, Gerald Ford, Jimmy Carter, and George W. Bush.
And the Guardian points out:
Many of Trump's actions in his first year in office have been interpreted as attempts to undo the legacy of Obama, whose qualification for the presidency he has questioned through his championing of the controversial "birther" movement and who famously mocked him for such activities at a 2011 dinner in Washington.

Trump also trails Obama in Time magazine Person of the Year wins, 2-1, and 23-14 in appearances on the cover of the same publication, a metric known to be close to Trump's heart. The Gallup poll may therefore further frustrate the president.

#MeToo movement named Time magazine's Person of the Year
Read more
Obama has topped the survey for 10 straight years, since 2008 when he was first elected to the White House. In total wins he trails only the second world war general and post-war president Dwight Eisenhower, who topped the poll 13 times.

Eisenhower and Obama are the only former presidents to have retained the title. Clinton's husband, former president Bill Clinton, has now dropped out of the top 25.
Meanwhile, on Twitter:

.@realDonaldTrump How does it feel, to be the 1st POTUS in Gallup's 71-year history NOT to be named the "Most Admired Man" in his 1st year as POTUS? Especially knowing that @BarackObama maintains the title for the 10th consecutive year? #ResistanceUnited https://t.co/Y6ywi39AhX

— Chet Powell (@ChetPowell) December 27, 2017
MORE #RealNews to make trump gnash his fake teeth:

Barack Obama and Hillary Clinton have been voted the MOST ADMIRED Man and Woman in the Gallup Poll. Again!

Don't worry, @realDonaldTrump:
You should win Most Hated easily!#WednesdayWisdomhttps://t.co/j8HY5xceBg

— BrooklynDad_Defiant! (@mmpadellan) December 27, 2017
Hillary Clinton, meanwhile, has been the most admired woman in the annual Gallup poll for 22 of the last 25 years. Only other winners in that time were Laura Bush once & Mother Teresa twice

— Russell Berman (@russellberman) December 27, 2017
Gallup has to stop doing their polls from outside a mosque. What was the Gallup poll results on a Trump presidency again?

— Jeff (@poconolonghorn) December 28, 2017
The most admired man in America, per annual Gallup poll, is Barack Obama for the 10th year in a row. Only Eisenhower has won the honor more times. Mr. President, your country has love, admiration & gratitude for you, and that's not fake news. #YesWeCan

— Robert Murphy (@robertemilem) December 28, 2017