Fast Food Traitor (Cartoon and Column)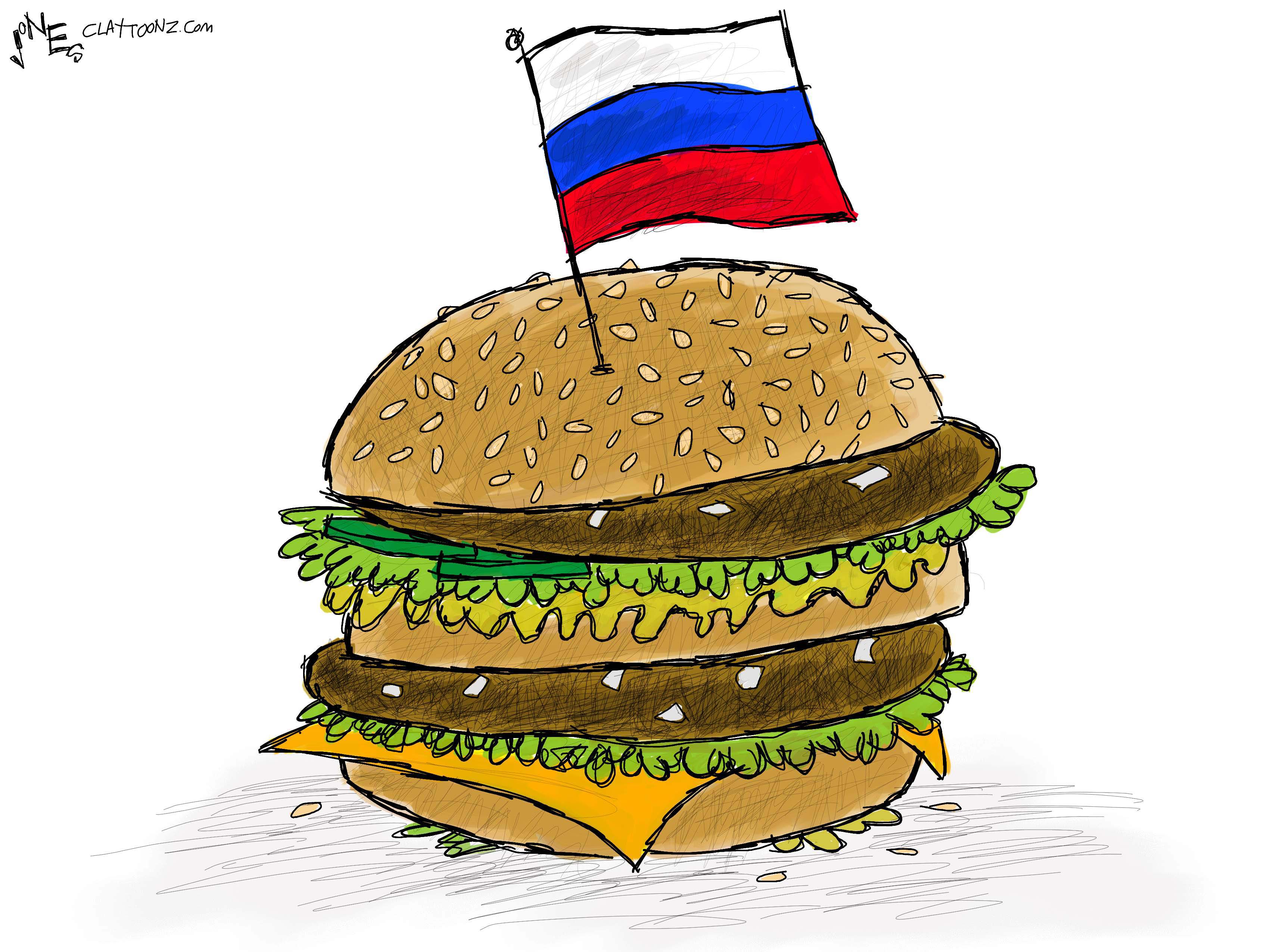 I drew this because too many people asked me to do a hamburger cartoon.
In case you didn't watch the news, Putin, I mean Trump hosted Clemson University's football team for winning the national championship. Since there's a government shutdown and the staff of the White House is depleted, Trump served fast food. There were Big Macs, pizza, Whoppers, and other fast food junk sitting out on silver platters next to candles which were served cold to the champs. How tasteful.
Trump, our first billionaire president, boasted about paying for the food himself. Some people might think it's charming and Trump is truly a man of the people to serve junk food. The truth is he's just a classless person. He's a billionaire without taste. He's a billionaire who brags about buying someone a hamburger.
Oh yeah, technically; Big Macs aren't hamburgers. They're sandwiches. I don't know why.
Email Clay Jones at [email protected]