Ex NFL Superstar Hangs Himself to Death.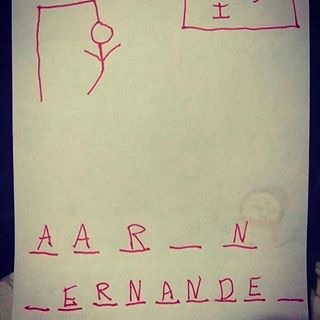 Aaron Hernandez had a signed a forty million dollar contract in 2013 to play tight end for the NFL's New England Patriots. Turns out there was problem.
The problem it seems, is that he was a high school gang banger and couldn't give up the lifestyle and killed another human being.
Today, he hung himself to death in his jail cell.
They are good people; military veterans who suffer TBI // some long time NFL and other violent sport participants. Consider likeable human beings like Junior Seau … who drove off a cliff in order to kill himself screaming "HELP ME" (not surprisingly he survived) and then shot himself in the heart to preserve his brain for study. For traumatic brain injury sufferers, death by heart while requesting brain study is an increasing attempt at validation. How confused and saddened these people must be. Imagine knowing you are losing your mind, and know why, and want your children to know why, so shooting yourself in the heart to preserve your brain.
I see these cases in off road cycling, in extreme sport… some that kids do as 12-13 year olds and on and on …
Free flow discussion .. I don't have all the answers but I am well versed in the outcomes.