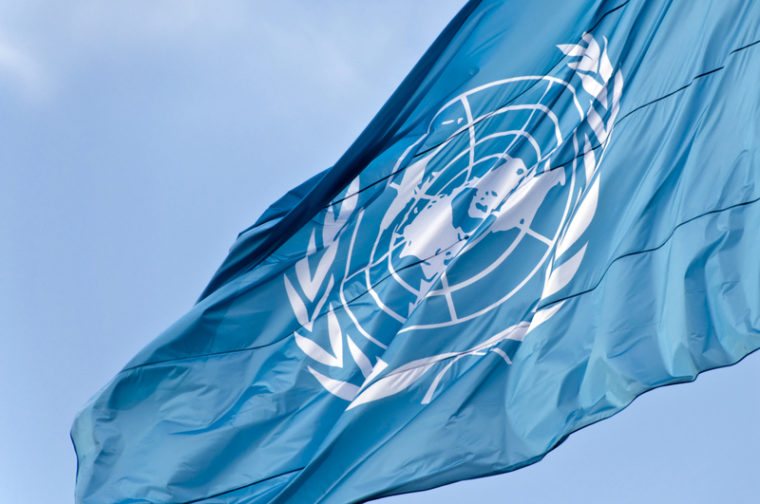 Another human tragedy is ripping through Europe's heart with thousands of refugees fleeing to Armenia in less than a week from the Nagorno-Karabakh enclave of Azerbaijan, the UN refugee agency (UNHCR) reports.
After two wars and three decades of cross-border violence, the Nagorno-Karabakh region disputed between Armenia and Azerbaijan has ceased to exist.
UNHCR chief Filippo Grandi said more than 100,000 refugees had arrived in Armenia from Karabakh by late Friday. Kavita Belani, the UNHCR representative in Armenia said: "People are tired. This is a situation where they've lived under nine months of blockade. When they come in, they're full of anxiety, they're scared, they're frightened and they want answers as to what's going to happen next."
The UN Children's Fund (UNICEF) said 30 per cent of those arriving are minors and many have been separated from their families. It is working with local authorities to make sure that family tracing is done right away so that they can be reunited quickly.
UNHCR is working on a six-month humanitarian response plan in Armenia to be followed by an inter-agency United Nations effort for longer-term support to help the country to integrate the refugees.
Earlier this week, Alice Wairimu Nderitu, the UN Special Adviser on the Prevention of Genocide, voiced strong concern and called for human rights protection of ethnic Armenians in the Karabakh enclave. They are estimated at 120,000.
The desperate situation as the refugees fled was worsened by an explosion at a fuel depot that killed at least 68 people, according to local authorities. 105 people are still missing following the blast, which reportedly occurred as many people were lining up to fill fuel tanks for their journey.
This new tragic exodus that some have called a genocide or act of ethnic cleansing is the newest humanitarian emergency in Europe alongside the horrifying Ukraine war and thousands of African and others fleeing conflict and hunger only to drown in the Mediterranean Sea.
Those who make it to European shores after surviving unimaginable hardships crossing thousands of miles over land, desert and sea are forced to live in insalubrious detention centers often for long periods. Human rights workers have termed their living conditions as inhumane.
After the former Soviet Union's dissolution, Armenian forces helped ethnic Armenians in the Karabakh region to establish a breakaway government of the "Republic of Artsakh". Following an invasion by Azerbaijan's military last week, it signed a decree on Thursday to dissolve itself by January 1, 2024.
Nagorno-Karabakh was controlled by Armenia but internationally recognized as an enclave within Azerbaijan's territory and borders. Russia was the main outside power propping up Armenia's hold in Karabakh and was the guarantor of peace after the latest war in 2020.
Turkey supported Azerbaijan and its recently minted Bayraktar TB2 drones successfully knocked out Armenian forces obliging the Armenian prime minister to sue for peace after 44 days of warfare.
Russia supervised the ceasefire and interposed its soldiers as peacekeepers but the situation fell apart because Azerbaijan refused to accept Armenian control over an enclave within its territory. The peacekeepers are still there but have been sidelined because Moscow is too engrossed in its war against Ukraine and the US also has other preoccupations.
Former US House Speaker Nancy Pelosi visited Armenia last year in a show of support but the US has avoided sending tangible military aid to enable Armenia to retain control over Nagorno-Karabakh.
A frustrated Armenian Prime Minister Nikol Pashinyan lamented: "Analysis of the situation shows that in the coming days there will be no Armenians left in Nagorno-Karabakh. This is an act of ethnic cleansing."
Armenians have diaspora communities around Europe, America and the Middle East. Reportedly, about 4 percent of Lebanon's population has Armenian origin. Most of the diaspora descend from those who fled a 1915 campaign by the Turkish Ottoman rulers that caused the deaths of about 1.5 million Armenians in what is widely recognized as a genocide. But today's Turkish government strongly rejects this appellation.
Photo 15310354 © Sonica83 | Dreamstime.com