(UPDATE) Details of Dutch Spy Agency's Hacking of Russians Involved in U.S. Elections Interference Revealed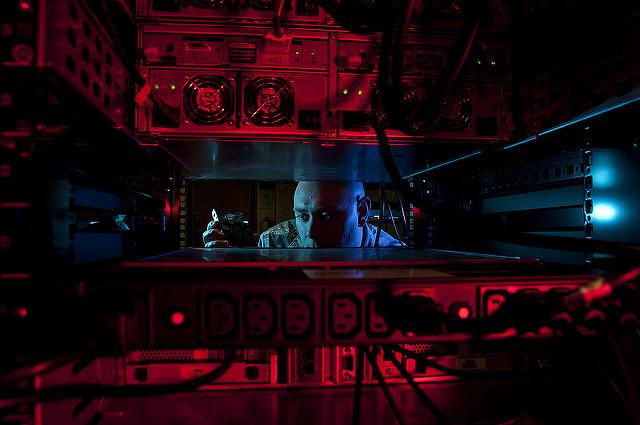 Update:
The Kremlin has now reacted to the Volkskrant report on the Dutch AIVD's hacking of "Cozy Bear."
As expected, the Russians blast the report as "untrustworthy."
Scroll down to the end of this post for the translation
Original Post:
The Dutch newspaper De Volkskrant today published a fascinating report on how hackers from the Dutch intelligence service AIVD (Algemene Inlichtingen- en Veiligheidsdienst or General Intelligence and Security Service) "provided the FBI with crucial information about Russian interference with the American elections."
According to the author, Huib Modderkolk, AIVD started spying on the infamous Russian hacker group known as Cozy Bear in 2014 by penetrating the computer network of a university building near the Red Square in Moscow, "oblivious to the implication."
A year later AIVD agents "witnessed Russian hackers [launch] an attack on the Democratic Party in the United States," providing crucial evidence of Russian interference with the U.S. elections and giving rise to the various investigations into the Russian interference.
AIVD also informed the NSA and FBI when the Russians attempted to hack the U.S. State Department, a "cyber battle [that]lasted for 24 hours and was later called the 'worst attack ever' on the American government."
Please read here, how the AIVD hackers prepared themselves, how they operated and how they were able to penetrate Cozy Bear, a group which "has attacked governments, energy corporations and telecom companies around the world, including Dutch companies and ministries…a group that has been hunted by the best intelligence services for years."
Modderkolk further writes how "the Americans were taken completely by surprise by the Russian aggression" and how grateful the intelligence services were to the point of even sending "cake and flowers" to Zoetermeer. (AIVD is located in Zoetermeer)
There is, however, an unfortunate aftermath to this story.
…Trump's denial of Russian hacking and concomitant leaking from the US intelligence services about help from "a Western ally" have irritated the Dutch. Intelligence services shouldn't leak. The Dutch are now more careful about sharing intelligence.
Update:
De Volkskrant writes today that the Kremlin has called the Volkskrant report (above) that the AIVD caught the Russian hacker group "Cozy Bear" red-handed hacking into the DNC computer system, "untrustworthy."
"If the Dutch media wants to stoke anti-Russian hysteria in the United States, that is certainly not a respectable occupation," said Dmitri Peskov, spokesman for president Putin.
According to De Volkskrant, Peskov said that he will not comment further on the report because, according to him, the Dutch press is hardly trustworthy. This is the first time Russian authorities have commented on the Volkskrant report.
Lead photo: DoD