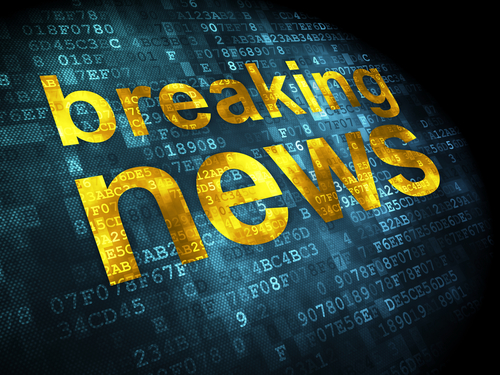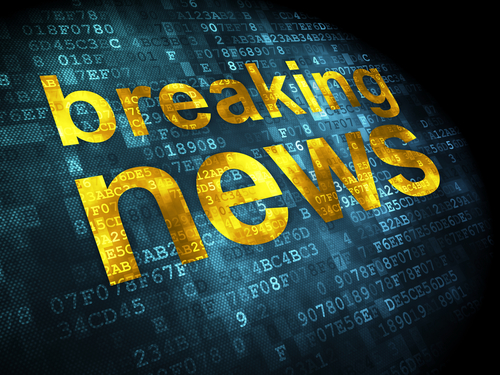 Nope. It didn't turn out to be an across the boards "blue wave" election, like the Democrats had hoped. Nor did it turn out to be a "red wave" as President Donald Trump had earlier suggested. The split in America was highlighted by the 2018 mid-term election returns which saw the House go to the Democrats, the Senate go to the Republicans with an increase in their seats, several new Democratic Party stars of the future defeated, and some some high profile Republicans go down to defeat. But the Republicans who seemed to suffer most were those who had criticized Trump. So the Trumpublicanization of a Republican Party once symbolized by Ronald Reagan will continue — and accelerate. (Really, truly, no-joking RIP for what conservatives call moderate RINOS and, it would appear, Reagan-style conservatives).
The bottom line? Democratic control of the House will ensure greater accountability when it comes to Trump. But will it be a significant amount? Or a tad? That answer isn't known yet, but the new House will face a Senate where the GOP picked up some seats.
Democrats were on track to capture control of the House of Representatives Tuesday night while Republicans held the Senate and were positioned to add to their majority, a result that President Trump quickly sought to portray as an overall victory.

Amid signs that the nation's deep political and cultural divisions that lifted Mr. Trump in 2016 may only be deepening, rural voters were breaking sharply with their counterparts in the suburban districts and metropolitan areas, as turnout soared in a midterm election that came to serve as a national referendum on the president.

In the states Mr. Trump made a priority — Florida, Georgia, Indiana — he came away with several marquee victories for Senate and governor. Ron DeSantis, a close Trump ally running for governor of Florida, defeated Andrew Gillum, who was trying to become the first black leader of the state. Brian Kemp, the Georgia Republican, was ahead of Stacey Abrams in the governor's race there.

But in parts of the country with many college-educated white voters, some of whom supported Mr. Trump in 2016, his style of leadership and his singular focus on immigration in the last weeks of the campaign contributed to Republican House losses.

Among the major races of the night, Senator Joe Donnelly of Indiana and Senator Heidi Heitkamp of North Dakota, two moderate Democrats in increasingly conservative states, were decisively defeated thanks to Republican strength in small towns and rural areas. In Tennessee, Representative Marsha Blackburn, a conservative Republican, was dominating former Gov. Phil Bredesen in the middle and western parts of the state that were once Democratic strongholds. And Senator Ted Cruz overwhelmed Beto O'Rourke, the popular liberal congressman, through much of rural Texas.

"Tremendous success tonight. Thank you to all!" Mr. Trump tweeted late Tuesday night.

But in the House, where Republicans had a 23-seat majority, Democrats captured 17 Republican-held seats through Tuesday night and were ahead in several more districts, with Western states still to be called. Democrats ejected incumbents in the suburbs of Kansas City, Philadelphia, Pittsburgh, Minneapolis, Miami and Washington, D.C.. — winning decisively in moderate districts where Mr. Trump's racial demagoguery and hard-line nationalism has badly shaken college-educated voters and other parts of the old-school Republican coalition.
Democrats won control the House of Representatives on Tuesday, riding a wave of energy generated in opposition to President Trump from his first days in office that could power opposition to him on Capitol Hill for the remainder of his term.

After a series of wins down the East Coast and throughout the Midwest, it was clear that Democrats had won the minimum 23 seats to needed to capture the gavel. It was not immediately clear how many more new members could be added to their total, since several seats in California are considered to be toss-up races and those returns will not be in until early Wednesday morning on the east coast, or perhaps later than that.

The results already known cap a record setting fundraising haul for Democrats and outside groups supporting their cause. As of election night, a total of $5.2 billion had been spent on the midterms.

In the campaign's closing weeks, Democrats had focused their message on Republican attempts to roll back health insurance for millions of Americans, including those with pre-existing conditions. Winning back the House all but ensures a renewed focus on everything from the release of Trump's elusive tax returns to investigations into how his administration has handled a range of national issues. It will also severely hobble the administration's ability to push through their legislative priorities including funding for a U.S.-Mexico border wall.

The Hyatt Regency ballroom erupted in cheers as CNN projected that Democrats had taken the majority in the House of Representatives.

A night that had been at times filled with anxiety gave way to jubilation as Beyonce's "Run the World" blasted at ear-splitting volumes. The music would only cut out when MSNBC's Steve Kornacki came back onscreen to provide more good news. Those clutching wine glasses throughout the evening were now hoisting them and hugging people next to them as they awaited to hear from the Minority Leader Nancy Pelosi (D-CA).

The victory will also set off a power struggle within the Democratic ranks. Several members have openly lobbied against Pelosi serving as Speaker of the House for a second time. That said, there an alternative that can match her coalition and fundraising prowess has yet to emerge.
The Senate presented a contrasting picture, reflecting the different political battlefields of Tuesday's congressional contests.

The GOP beefed up its narrow 51-49 Senate majority with victories in North Dakota, where Rep. Kevin Cramer defeated freshman Democrat Heidi Heitkamp, and Indiana, where businessman and former state lawmaker Mike Braun beat first-term incumbent Joe Donnelly.

In Tennessee, Republican Rep. Marsha Blackburn defeated the state's former governor, moderate Democrat Phil Bredesen, to hang onto the seat of the retiring GOP incumbent, Bob Corker.

All three Republicans ran as unswerving supporters of the president, who carried each of their heavily rural states by comfortable margins.

In West Virginia, Democratic Sen. Joe Manchin III, a prime target in a state Trump won by 40 percentage points, defeated Republican Atty. Gen. Patrick Morrisey to win his second full term. Democratic incumbents also held on in Michigan, Pennsylvania and Wisconsin — states that were key to the president's 2016 victory.

Although Trump was not on the ballot, he loomed large on Tuesday — the way presidents historically have in midterm elections — and many voters seized the opportunity to make their feelings known.

About two-thirds of those interviewed in exit polling said Trump was a major factor in their vote, with 40% of those saying they cast their ballots in opposition to the president and 25% expressing support.

For Republicans such as Charles Cooke, who cast his ballot in McAllen, Texas, it was a chance to deliver a big thumbs-up for the kind of non-politician he said the country needs.

"The things that have happened in the past two years are good," Cooke said outside the Fireman's Pumphouse polling station in Fireman's Park. "The jobs, the economy is better than ever, a lot of manufacturing, companies are coming back to the United States."

Many, however, looked past the strong economy. Even though two-thirds of those interviewed said the economy was in good shape, according to an Associated Press exit poll, 6 in 10 said the country was nevertheless headed in the wrong direction — suggesting they weighed other factors apart from their pocketbook.
Democrats take the House.
One party rule is over.

— Joe Scarborough (@JoeNBC) November 7, 2018
Tapper: If Trump "thinks that the media is annoying, wait til he meets a Democratic House that has subpoena power… We're gonna look like nothing compared to that. He is going to find an opposition that he has never really encountered before."

— Brian Stelter (@brianstelter) November 7, 2018
I don't give a shit what anyone says, impossible to not call this a blue wave.

1. Control of House
2. Tax Returns
3. No speaker Gym Jordan
4. Adam Schiff is going to eat them alive
5. Devin Nunes gets to go back to his clown car

— Angry WH Staffer (@AngrierWHStaff) November 7, 2018
I assume the election will embolden Trump. His political strategy of focusing on Senate victories in red states will have worked. He'll have no incentive not to continue demagoguing immigration. He'll be tempted to fire Cabinet members and others he regards as not true loyalists.

— Bill Kristol (@BillKristol) November 7, 2018
Right now Brian Kemp is avoiding a runoff election by 1%.

He purged *hundreds of thousands* of likely Democratic voters from Georgia's voting rolls.

Process that.

Brian Kemp is proof that, for the GOP, graft *works*. What a terrible message to be sent to Trumpist Republicans.

— Seth Abramson (@SethAbramson) November 7, 2018
It's only the law https://t.co/3bqLYzleRM

— David Frum (@davidfrum) November 7, 2018
You lost control of a deeply gerrymandered House. https://t.co/91qkdYJscr

— Jon Favreau (@jonfavs) November 7, 2018
Is this a wave election?

2010 was considered a blowout election for the GOP, and they won the house popular vote by 6.8 points.

It's looking like this year the Democrats might win by as much as 10 points.

— Simon Owens (@simonowens) November 7, 2018
did it drop another house on your sister? https://t.co/p2MZY8TpTI

— Matt Oswalt (@MattOswaltVA) November 7, 2018