DANGER – ICE is in Town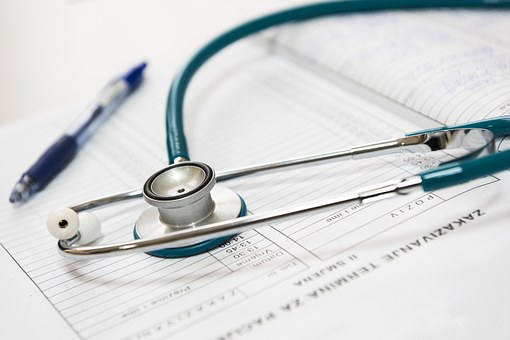 Kalamazoo, Michigan is nice Midwestern town and it happens to be the place where Dr. Lukasz Niec, has worked for years. Dr. Niec's family moved here from Poland when he was 5 years old. In all this time, Dr. Niec has been considered a permanent resident having a "Green Card" in good standing. Last week ICE agents swept into Dr. Niec's home and arrested him, subject to Deportation.
If Dr. Niec was a permanent resident why would he be subject to Deportation? The answer is because of a misdemeanor he committed when a teenager, a teen property damage offense. After serving probation, this juvenile conviction was sealed. However, as a Federal Department, ICE can dig into sealed cases. Since his teen years, Dr, Niec has collected a number of speeding tickets, failure to show insurance etc. While Dr. Niec has not been an absolutely model citizen, his life seems to be on par with a normal American.
Dr. Niec has the support of his family, his hospital and the entire community of Kalamazoo. There is a chance he will be able to successfully fight his Deportation to Poland, a country and language he does not know. But this shows the length that ICE will go to find anyone they can to deport
I have become very familiar with immigration laws and procedures as a result of working with my Mongolian relatives and the Honduran family that has worked at our home for the last 25 years. Just this year, the mother of my son's wife, needed to have her Green Card renewed for another 10 years. I was concerned since this would be a renewal under the Trump Administration. My concern turned even graver when I found out you can petition for a green card renewal ONLY with 6 months or less time before expiration and the Scottsdale, AZ immigration office told me it takes a minimum of 9 months to process the renewal. That would put her out of compliance for 3 months subject to immediate Deportation if she were picked up. Since ICE was gaming me, I decided to game them right back. With a helpful political contribution, I got our Republican House of Representative member to do all the follow – up with the Scottsdale office. I figured that the Administration would not want to fight with a Republican House member considering the Tax plan needed votes. She got her renewal with one day to spare, a Fed Ex package arriving on New Years Eve.
Also this year, one morning in August I was surprised to find 8 ICE cars come roaring up my driveway. A total of 17 ICE agents jumped out of the cars and spread out around the house to find, Dilmer, my worker. According to the lead agent, they had gotten a tip that I had an illegal immigrant as a worker. Dilmer was vacuuming the swimming pool and they put him in handcuffs and tossed him in the back seat of an ICE car and off they went to a holding pen in Newark. I knew Dilmer was an American citizen since I had seen the paperwork. No amount of arguing with the lead agent did any good. The payroll service that I use, has been deducting taxes and FICA for Dilmer since the day he started and he has a legitimate SS number. I do his taxes for him so I know he pays.
I had my attorney meet Dilmer in the holding pen in Newark and he promised he would be able to get Dilmer out in a hurry since he would get the citizenship papers. Later in that day, the ICE people gave Dilmer a document to sign with the promise he would get out quickly. It was in Spanish a language Dilmer does not know but he signed it anyway since our lawyer said he would be released quickly and he thought the document was a result of the lawyer's visit. It was a trick, the document was a voluntary deportation order and the next morning Dilmer was on a plane to Honduras, a country where he knew no one and a language he did not speak.
Dilmer was adopted at 18 months by an American citizen father when he married Dilmer's Honduran mother. Part of the formal adoption papers was a "Certificate of Citizenship". With a Court Order our attorney was able to bring Dilmer back to the U.S. But this was an expensive and time consuming ordeal that would be out of reach of most people caught in the ICE web. However, Dilmer now lives in Oklahoma, never wanting to return to New Jersey where someone in this town, squealed to the ICE because they saw a Hispanic looking man in their lilly white town.
As the lead ICE agent explained they consider it a War to get illegals out of the country and the various ICE offices compete to see who can get the most people out. The old expression –"all is fair in love and war" applies to our current immigration situation.