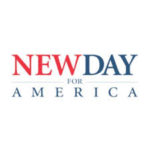 I don't think I recall a political ad that made me physically uncomfortable, but this one sure does. A pro-Kasich super PAC called New Day for America uses an image of Ted Cruz with a nose that grows as each of Cruz's lies is "revealed." The ad is called "Nose".
Okay, I think we've seen this sort of thing before. The weird part is where his nose goes, which is to say it wraps around his neck three times. I have no idea what that's supposed to symbolize. Is it a numerology reference?
The first time I saw it I thought maybe of one of those quirky sci-fi movies like Men in Black where aliens inhabiting the earth can do interesting things with their body parts. I never really thought of Ted Cruz as an alien, but it would explain a lot.
As for the political content, it's all about "Lyin' Ted," as Trump likes to call him, a term Kasich's friends have now borrowed.
Cruz lied about Ben Carson to steal the win in Iowa. He lies about being the best choice for the GOP to beat Clinton. His TV ad about Kasich is so untruthful stations had to pull it.
(By the way, the pro-Cruz super PAC ad supposedly pulled said this: "Millionaires working side by side with George Soros are bankrolling [Kasich's] super PAC, while Kasich voted against the Second Amendment and expanded Obamacare in Ohio, costing taxpayers billions." There is a difference of opinion between the two camps as to whether or not it was actually pulled, but who cares? Truth is, though, it does sound like a lie, at least the Soros part.)
Best line in the pro-Kasich piece is "If Ted Cruz's mouth is moving, he's lying." Good one.
But if you're paying attention to any of the words spoken during the "Nose," I'd be surprised.
Like me, you're probably inching away from your computer screen feeling a little queasy.
Follow on Twitter @RichardKBarry1