CIA: Russia actively worked to help Trump win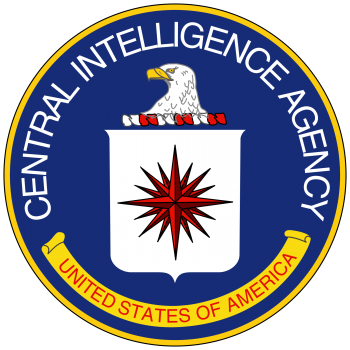 If this Washington Post story holds up it will mean that many of those who voted for former Secretary of State Hillary Clinton — or just against him — putting her 2.6 million ahead of him in the popular vote will question his legitimacy more than ever. And even though the GOP and Trump intend to govern as if they have a mandate, if proven true their having a mandate will only be accepted by those who voted for Trump. Despite all the denials by Russia, Wikileaks and Trump insisting there was no proof Russia was interfering we now learn this:
The CIA has concluded in a secret assessment that Russia intervened in the 2016 election to help Donald Trump win the presidency, rather than just to undermine confidence in the U.S. electoral system, according to officials briefed on the matter.

Intelligence agencies have identified individuals with connections to the Russian government who provided WikiLeaks with thousands of hacked emails from the Democratic National Committee and others, including Hillary Clinton's campaign chairman, according to U.S. officials.

Those officials described the individuals as actors known to the intelligence community and part of a wider Russian operation to boost Trump and hurt Clinton's chances.

"It is the assessment of the intelligence community that Russia's goal here was to favor one candidate over the other, to help Trump get elected," said a senior U.S. official briefed on an intelligence presentation made to U.S. senators. "That's the consensus view."
It now also turns out that Congressional leaders were briefed and one top GOPer only expressed doubt about the info's veracity:
In September, during a secret briefing for congressional leaders, Senate Majority Leader Mitch McConnell (R-Ky.) voiced doubts about the veracity of the intelligence, according to officials present.

The CIA shared its latest assessment with key senators in a closed-door briefing on Capitol Hill last week, in which agency officials cited a growing body of intelligence from multiple sources. Agency briefers told the senators it was now "quite clear" that electing Trump was Russia's goal, according to the officials, who spoke on the condition of anonymity to discuss intelligence matters.
If so, they must be opening bottles of celebration in Moscow and figuring where else and how else to use these effective skills. However, Clinton also lost due to some poor campaign decisions. But the constant release of hacked emails and fake news was something we haven't seen in past presidential campaigns: a foreign power intervening (with plausible deniability) to tip the scales in favor of one candidate.
If that wasn't the case why weren't any Trump campaign emails released? An obvious question…with an obvious answer.