As expected, cartoonists are having a field day with the news that Alaska Gov. Sarah Palin is resigning. Here are a few of the most recent cartoons.
Sarah Palin Quits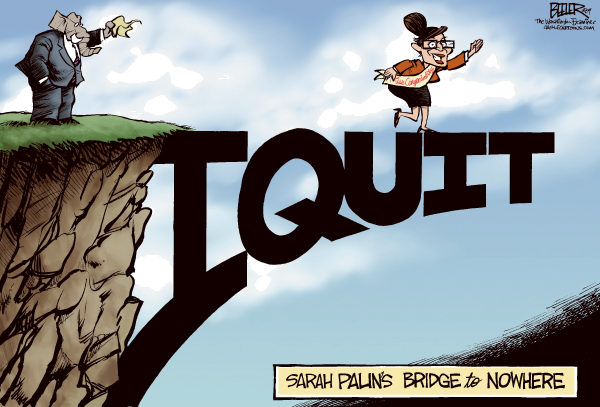 Nate Beeler, The Washington Examiner

Sarah Palin's Mainstream Media Player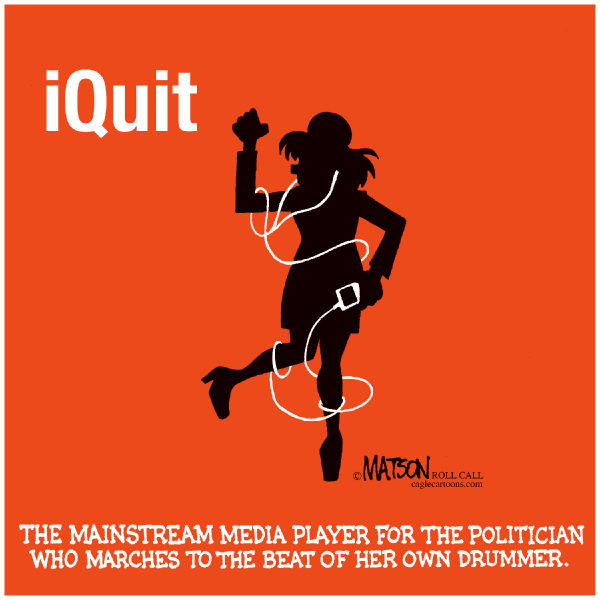 RJ Matson, Roll Call
Bailin' Palin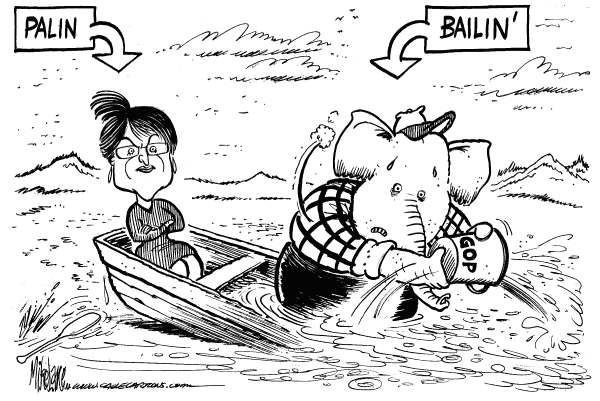 Mike Lane, Cagle Cartoons

These cartoons are copyrighted and licensed to run on TMV. All Rights Reserved. Unauthorized reproduction prohibited.
EDITOR'S NOTE: On Fox News on Sunday, the anchor turned to Liz Trotta for her comments on Palin — and got the unexpected: Trotta slammed Palin, bigtime:
http://www.youtube.com/watch?v=VP99nNRDuyE&videos=VI68H8M092w&playnext=2&playnext_from=TL
Sean Hannity might not agree…
–JG