Breaking News: 'The [Iran] Nuclear Deal Is Now Implemented'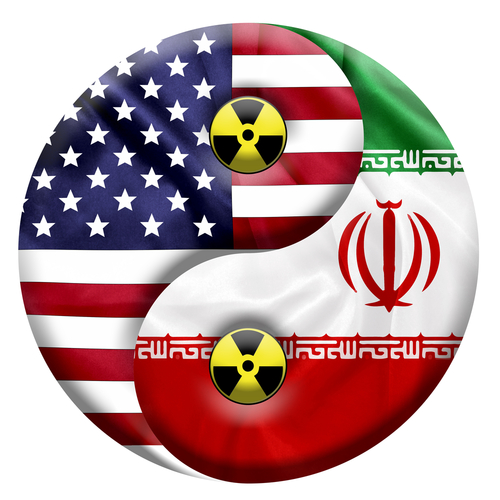 On the heels of the announcement that Iran is releasing four Iranian-Americans –as part of a prisoner exchange with the United States — and a fifth detained American "unrelated to the prisoner swap," major news sources are now reporting that Iran "has taken sufficient steps to prevent it from building a nuclear weapon, the United Nations nuclear watchdog certified Saturday, opening the door for the United States and countries around the world to lift sanctions that have crippled Iran's economy" and that the State Department has confirmed that "the nuclear deal is now implemented. "
Sanctions against Iran lifted with verification that much of its nuclear infrastructure has been disabled

Implementation of the landmark deal means that Iran can access more than $50 billion in long-frozen assets and is free to sell its oil in international markets.
Iran has dismantled major parts of its nuclear program, paving the way for sanctions to be lifted, U.N. inspectors say

International inspectors confirmed Saturday that Iran had dismantled large sections of its nuclear program, as agreed in a historic agreement last summer, paving the way for the lifting of oil and financial sanctions by the United States and other world powers.

The announcement came just hours after Iran said it had released four Americans, including the Washington Post reporter, Jason Rezaian, as part of a prisoner swap with the United States.
Of course, the devil is in the details and the Republican "devil" is already slamming this historic agreement.
Lead image: www.shutterstock.com
Added:
Press Statement
John Kerry
Secretary of State
Washington, DC
January 16, 2016
I hereby confirm that the International Atomic Energy Agency has verified that Iran has fully implemented its required commitments as specified in Sections 15.1-15.11 of Annex V of the Joint Comprehensive Plan of Action (JCPOA). The U.S. sanctions-related commitments described in Sections 17.1-17.5 of Annex V of the JCPOA are now in effect.