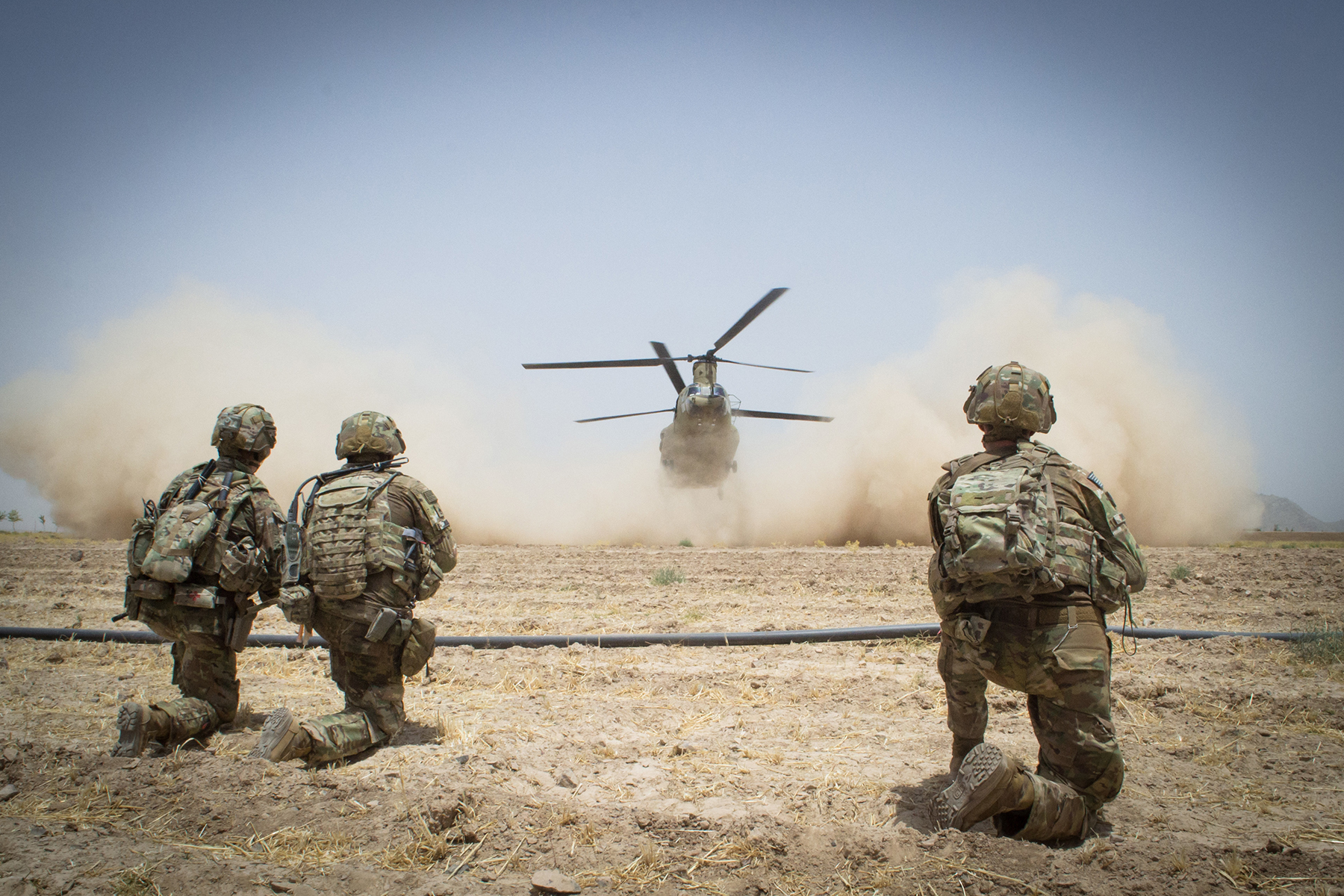 UPDATE:
During a briefing today at the Pentagon, Press Secretary John F. Kirby provided only few additional details on Operation Allies Refuge.
Kirby confirmed the operation will be led by the State Department.
As to possible locations, Kirby said:
To date, we have identified overseas locations and we're still examining possibilities for overseas locations, to include some departmental installations that would be capable of supporting planned relocation efforts with appropriate temporary residences and associated support infrastructure…All options are being considered and that would include the potential for short-term use of CONUS-based U.S. installations…
In the meantime, the Stars and Stripes reports the Biden administration has narrowed the potential transit/waiting areas to the central Asian countries of Kazakhstan, Tajikistan, and Uzbekistan.
Sunil Varghese, policy director for the legal advocacy group International Refugee Assistance Project, claims that moving applicants and their families to central Asia would provide them with fewer rights than they would have in Guam. The territory of Guam has been previously considered as an ideal staging location for the Afghans.
ORIGINAL POST:
After weeks – months – of planning, "developing options," and as The Taliban continues to surge, create mayhem and claims to control 85% of Afghanistan's territory, President Biden is finally set to announce "Operation Allies Refuge," a massive airlift of Afghan allies who supported our troops, risked their lives, during the Longest War.
Here are some preliminary details as provided by Newsweek and the Washington Post:
The operation will be spearheaded by the U.S. Air Force while the U.S. Navy and U.S. Marine Corps will "support" the operation that would begin later this month.
The operation will evacuate more than the 18,000 Special Immigrant Visa (SIV) applicants "and will include Afghans at all stages of the application process and even those eligible for an application."
While the destination(s) has/have not yet been officially announced, "two countries likely to be involved were in the Middle East, though it was unclear if the governments of these nations had yet signed off."
According to Politico, "one of the countries might be located in Central Asia…"
The administration is weighing using State Department-chartered commercial aircraft, not military aircraft, according to an administration official…"But if the State Department requests military aircraft, the U.S. military would be ready to assist."
According to the Washington Post, "Russ Travers, deputy homeland security adviser and former head of the National Counterterrorism Center, is coordinating the interagency policy process on Operation Allies Refuge."
===
CODA: After some initial news media confusion, the Pentagon has confirmed the name of the operation is "Operation Allies Refuge."
The author is a retired U.S. Air Force officer and a writer.