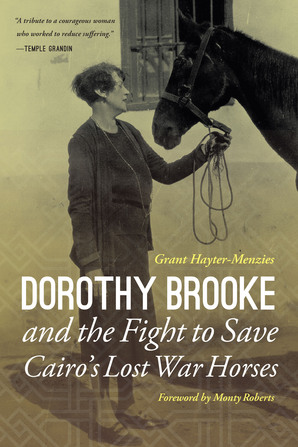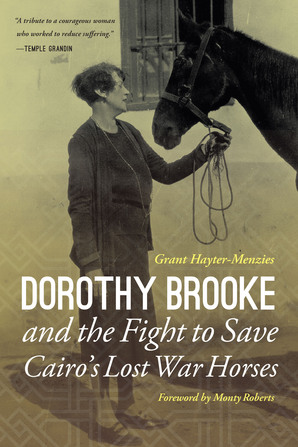 Grant Hayter-Menzies' new book, Dorothy Brooke and the Fight to Save Cairo's Lost War Horses, is an eye opener not only for horse and animal lovers, but for all history enthusiasts.
First, some background.
In August of this year, the United States Marine Corps' last remaining mounted color guard celebrated their 5oth year in service (below).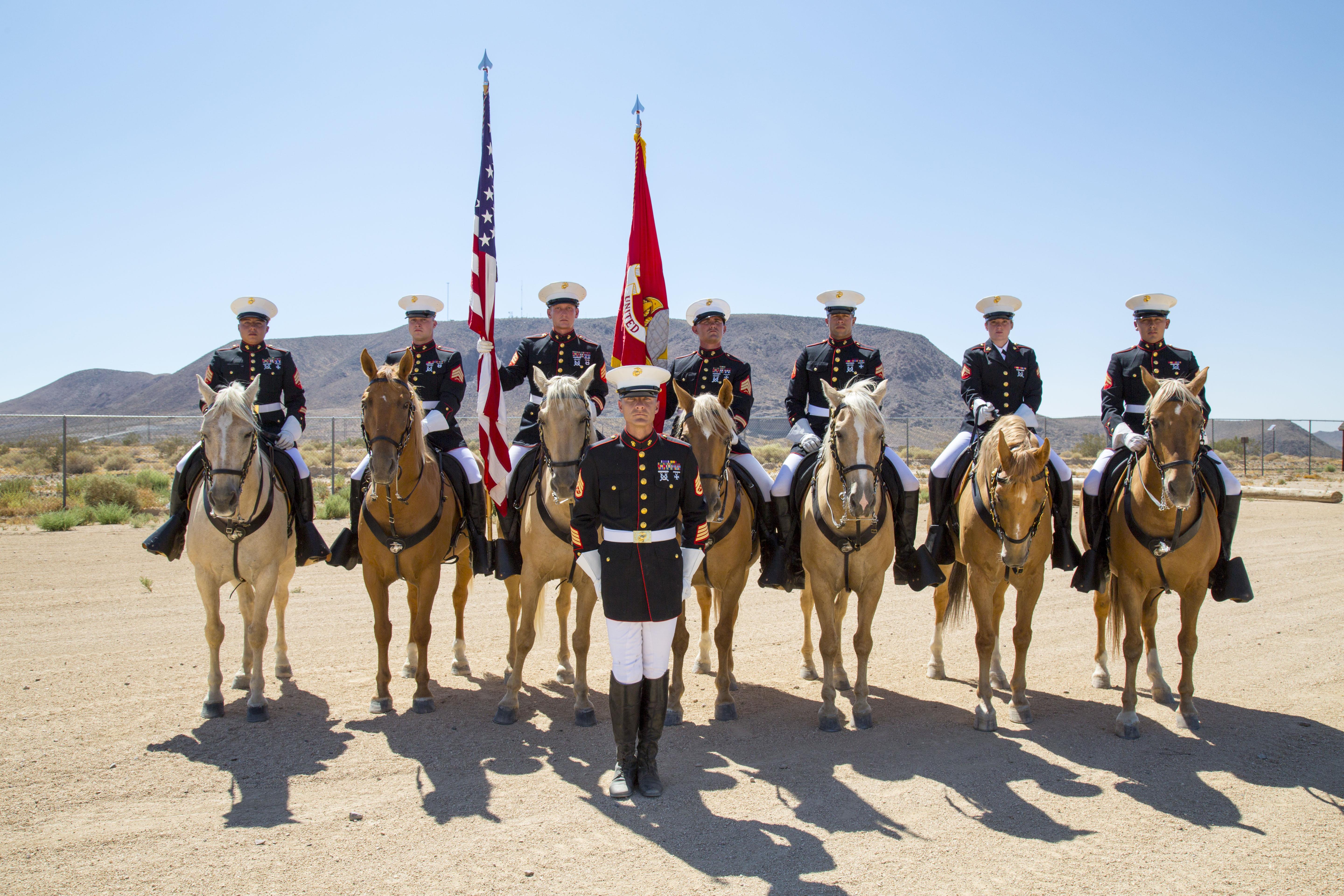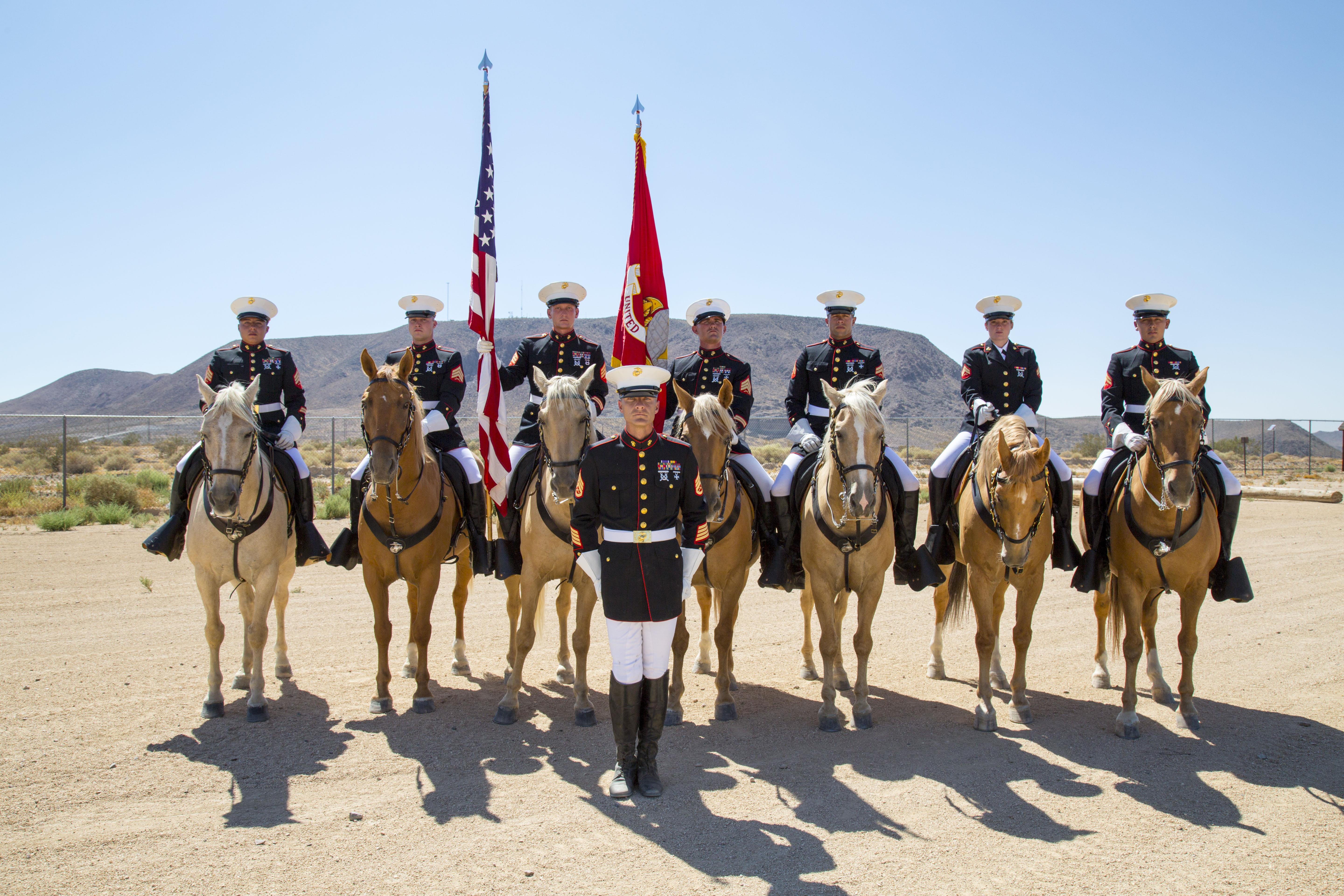 U.S. Marine Corps photo by Laurie Pearson
There are only a few other military organizations where the noble, magnificent horse plays a role today — mostly a ceremonial one.
With one or two exceptions, horses have not been used in combat by American forces since World War II.
At the beginning of that War, several thousand horses — and mules — were still used by the cavalry, artillery, supply and logistics branches of our military. However, as full mechanization of our forces became a reality in 1942, the brave and proud horse-mounted cavalry officially lost its horses.
It was a much different story during World War I, when America and its allies used millions of equines to help win that war — a war in which "America's one million horses and mules served and sacrificed their lives alongside brave soldiers…"


WWI Horses – Credit: Brooke USA
Earlier this year, as part of its mandate to officially commemorate the centennial of our entry into World War I, the World War One Centennial Commission teamed with Brooke USA to recognize the contributions of America's horses and mules to the war effort and made Brooke USA's "Horse Heroes" campaign an official Centennial partner.
"[Equines] who carried men to battle and wounded men to safety. [Who] transported food, water, medical supplies, guns, ammunition, and artillery to the front lines through appalling weather, over unforgiving terrain, in horrifying situations, and surrounded by dead and dying men and animals. Yet they continued to do their part, in spite of being terrified and often while sick and wounded themselves, and they worked until they were annihilated by guns or poison gas, or simply died in their harnesses from exposure and sheer exhaustion."
The Commission could not have chosen a better organization or a better campaign for such a purpose. Brooke USA along with Brooke International — the world's largest equine welfare charity — provide sustainable equine welfare programs around the globe, in turn benefitting the people who depend on those animals.
Again, Brooke USA:
"After having worked so willingly alongside brave soldiers, and miraculously survived the horrors of war, most of the few remaining animals were discarded by their armies and given up for slaughter or sold into lives of hard labor and utter misery."
Of the approximately one million American horses and mules who served in Europe, only 200 came home after the war.
Those were the fortunate ones…
"Brooke," is named after Dorothy Brooke — the wife of a British cavalry officer, Brigadier Geoffrey Brooke — who, after arriving in Cairo in October 1930, discovered to her horror how several thousand former WWI horses who had served bravely during that War had been abandoned and left behind by the armies after the war, only for so many of them "to be sold into lives of unimaginable hardship, doomed to lives of unending toil and unspeakable misery, working on the mean streets of Cairo…"
In his latest book, Dorothy Brooke and the Fight to Save Cairo's Lost War Horses, Grant Hayter-Menzies meticulously and passionately chronicles how Dorothy Brooke dedicated her life to rescuing thousands of these battered and beaten equines from the "mean streets of Cairo" and its surroundings – eventually in many other places and countries — and, when not possible to save them, to mercifully end their suffering.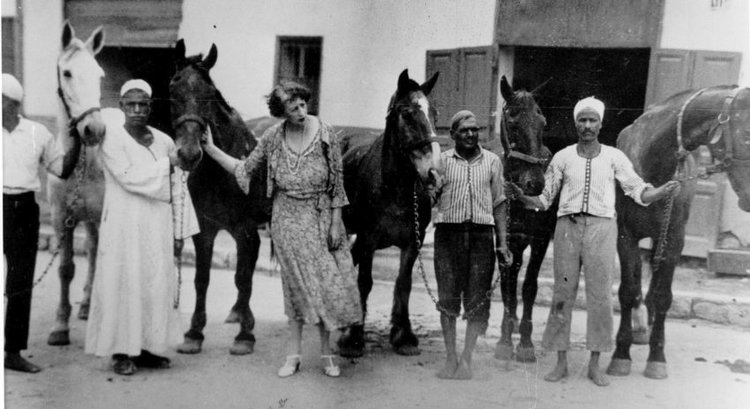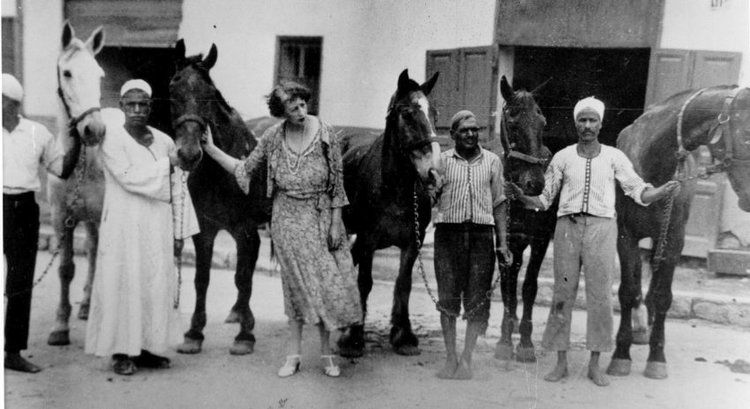 Dorothy Brooke with some rescued war horses in Cairo in the 1930s – Credit: Brooke USA
Hayter-Menzies recounts how Brooke and supporting organizations even succeed in returning some of these old English war horses to their place of birth…to a "field of clover, a bundle of hay, a Sussex meadow, a bushel of apples, a loaf of bread, a sack of carrots, sunshine and blue hills, clean stables, and trusses of straw, may they be his, for he has earned them?" *
Exhaustively researched, painstakingly annotated and emotively written, the book is about much more than Brooke's compelling love for the suffering equines. It is about the battles some of these valiant horses were part of — their bravery and sacrifices — continuing into World War II, when Brooke's efforts reached into the British halls of power and reaped assurances that "in future no English Army horse would be disposed of to the inhabitants of any foreign country under any conditions whatsoever."
The book is also about the cycles of human misery that lead to such abuse and cruelty and about the political, cultural and social minefields Brooke had to navigate through in Egypt and elsewhere to achieve her goals of establishing and maintaining such equine-rescue institutions.
Alan Mikhail, professor of history at Yale University and author of The Animal in Ottoman Egypt, describes the book as "A galloping tale of the intertwined histories of the last days of the British Empire in Egypt, the politics of human-animal relationships, and an organization whose work continues to this day."
Horse lovers will be fascinated by and glued to this book. The author of this review, while an animal lover, has not had much experience with horses, nor much knowledge about their role – and bravery and suffering – during and after the "Great War." Yet, he was captivated by this well-deserved homage to Dorothy Brooke and to her work to reduce the suffering of equines — a book that is also a magnificent tribute to all "Horse Heroes."
There is perhaps no one better to write such a thorough compendium of Brooke's work and of her legacy than biographer Grant Hayter-Menzies, a man who says that "equines run by the herd through his family history."
Dorothy Brooke's work includes reclaiming more than 5,000 old war horses and mules, mercifully ending their suffering. Her legacy, the dozens of Brooke animal-welfare facilities "dedicated to improving the lives of working horses" on three continents.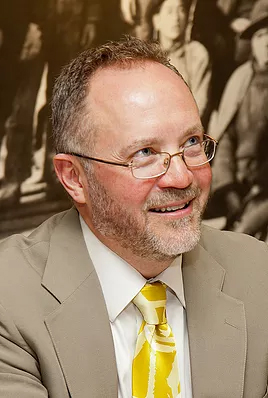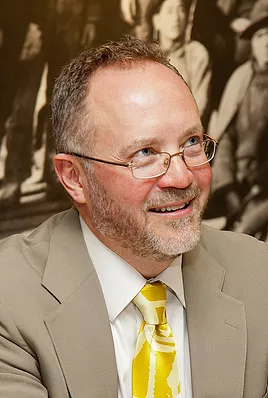 Grant Hayter-Menzies
Hayter-Menzies' works include biographies of remarkable women such as Shadow Woman: The Extraordinary Career of Pauline Benton and stories of extraordinary animals, such as From Stray Dog to World War I Hero: The Paris Terrier Who Joined the First Division.
A testament to Hayter-Menzies' own love for equines and animals, is the fact that the author is donating 20% of the royalties from the book to The Brooke Hospital for Animals and 20% of the royalties to its affiliate in Egypt, Brooke Hospital for Animals.
Dorothy Brooke and the Fight to Save Cairo's Lost War Horses comes out on 1 November 2017 in the US from Potomac Books (in February 2018 in the UK from Allen & Unwin).
Cross-posted from the Huffington Post.
_________________
* As Hayter-Menzies quotes Pte. Christopher Massie of the Seventy-Sixth Brigade, Royal Army Medical Corps. From van Emden, Tommy's Ark, p.302
The author is a retired U.S. Air Force officer and a writer.