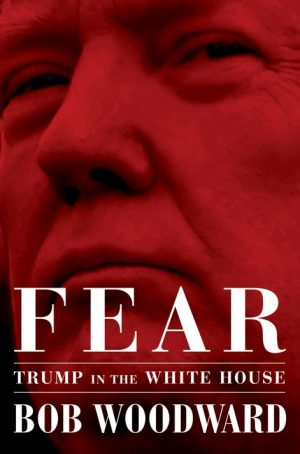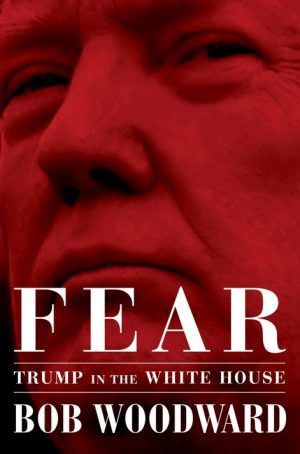 Legendary Washington Post reporter/editor Bob Woodward's book "Fear" isn't out until Sept. 11, but details are now being leaked (and it's already a best seller on Amazon…I ordered my Kindle copy today). And the White House is already trying to discredit it saying it's a collection of things that never happened leaked by "disgruntled" former employees.,
I've always wondered: if you stay in a job are you a "gruntled" employee?
It's unlikely that attempts to discredit Woodward will be easy, given the accuracy of his past reporting and his famous "fly on the wall" technique. But it's already generating news stories. To wit:
John Dowd was convinced that President Trump would commit perjury if he talked to special counsel Robert S. Mueller III. So, on Jan. 27, the president's then-personal attorney staged a practice session to try to make his point.

In the White House residence, Dowd peppered Trump with questions about the Russia investigation, provoking stumbles, contradictions and lies until the president eventually lost his cool.

"This thing's a goddamn hoax," Trump erupted at the start of a 30-minute rant that finished with him saying, "I don't really want to testify."

The dramatic and previously untold scene is recounted in "Fear," a forthcoming book by Bob Woodward that paints a harrowing portrait of the Trump presidency, based on in-depth interviews with administration officials and other principals.

Woodward writes that his book is drawn from hundreds of hours of interviews with firsthand participants and witnesses that were conducted on "deep background," meaning the information could be used but he would not reveal who provided it. His account is also drawn from meeting notes, personal diaries and government documents.
And:
A central theme of the book is the stealthy machinations used by those in Trump's inner sanctum to try to control his impulses and prevent disasters, both for the president personally and for the nation he was elected to lead.

Woodward describes "an administrative coup d'etat" and a "nervous breakdown" of the executive branch, with senior aides conspiring to pluck official papers from the president's desk so he couldn't see or sign them.

Again and again, Woodward recounts at length how Trump's national security team was shaken by his lack of curiosity and knowledge about world affairs and his contempt for the mainstream perspectives of military and intelligence leaders.
And:
At a National Security Council meeting on Jan. 19, Trump disregarded the significance of the massive U.S. military presence on the Korean Peninsula, including a special intelligence operation that allows the United States to detect a North Korean missile launch in seven seconds vs. 15 minutes from Alaska, according to Woodward. Trump questioned why the government was spending resources in the region at all.

"We're doing this in order to prevent World War III," Defense Secretary Jim Mattis told him.

After Trump left the meeting, Woodward recounts, "Mattis was particularly exasperated and alarmed, telling close associates that the president acted like — and had the understanding of — 'a fifth- or sixth-grader.'?"

In Woodward's telling, many top advisers were repeatedly unnerved by Trump's actions and expressed dim views of him. "Secretaries of defense don't always get to choose the president they work for," Mattis told friends at one point, prompting laughter as he explained Trump's tendency to go off on tangents about subjects such as immigration and the news media.
And (in the case of the soiled pot calling the shining, clean pot black). Trump's response to a right-wing publication is predictable (expect to see more of it from him and especially from Sean, Fox News, etc):
President Donald Trump addressed newly released excerpts from Bob Woodward's book on his administration, denying some specific allegations and accusing the author of credibility issues, in an exclusive Oval Office interview with The Daily Caller.

"It's just another bad book. He's had a lot of credibility problems," Trump declared, adding, "I probably would have preferred to speak to him, but maybe not. I think it probably wouldn't have made a difference in the book. He wanted to write the book a certain way."

"It's just nasty stuff. I never spoke to him. Maybe I wasn't given messages that he called. I probably would have spoken to him if he'd called, if he'd gotten through. For some reason I didn't get messages on it."

Trump specifically denied that senior aides, such as former National Economic Council Director Gary Cohn, were removing papers from his desk, saying "that's false," that "it's just made up" and that "there was nobody taking anything from me."
But The Washington Post was quick to obliterate Trump's claim that he never got a message from Woodward. It has an audio of a tape recorded call. GO HERE to listen to it.
Meanwhile, denials and attempts to discredit the book by some quoted and Trump supporters on social media are plentiful. Expect many more in coming days (and weeks).
Attempts to discredit the book will only work with Trump's base. He wasn't elected with just his base but with some independent voters, plus some Democrats who either didn't vote or voted for him because they didn't like Hillary Clinton. The book will add to a growing body of reportage (and his own zillion or soTweets) that are unlikely to bolster his standing in history — or his opinion poll numbers. GOPers running for election will have to ignore any questions about the book or try to discredit the book.
But Woodward isn't where he is because he wrote inaccurate, made up stories.
He talks to disgruntled employees and gruntled employees.
When I was a young aide in the DOD, Bob Woodward was working on "The Commanders." Look up "Mike Dugan" and Woodward. I've seen this UP CLOSE.

Imma tell you something; unlike some people, he records these interviews. He grinds and grinds and grinds.

Prepare for a WH purge.

— Rick Wilson (@TheRickWilson) September 4, 2018
I've been on the receiving end of a Bob Woodward book. There were quotes in it I didn't like. But never once – never – did I think Woodward made it up. Anonymous sources have looser lips and may take liberties. But Woodward always plays is straight. Someone told it to him.

— Ari Fleischer (@AriFleischer) September 4, 2018
One has the sense that Bob Woodward's new book has lit a fuse that will soon explode into presidential pyrotechnics of a size and scope that will make a Fourth of July spectacular seem like a kid holding a sparkler.

— Dan Rather (@DanRather) September 4, 2018
One has the sense that Bob Woodward's new book has lit a fuse that will soon explode into presidential pyrotechnics of a size and scope that will make a Fourth of July spectacular seem like a kid holding a sparkler.

— Dan Rather (@DanRather) September 4, 2018
Yep. Woodward has tapes. Lots of them. And lots of people talked. https://t.co/Wp1L33IKVF

— Jonathan Swan (@jonathanvswan) September 4, 2018
Crying "fake news" might have worked, kinda sorta, against Michael Wolff. But against Bob Woodward? pic.twitter.com/XCJD73m8F1

— Brian Stelter (@brianstelter) September 4, 2018
JUST IN: Mattis re: Bob Woodward book: "The contemptuous words about the President attributed to me in Woodward's book were never uttered by me or in my presence. While I generally enjoy reading fiction, this is a uniquely Washington brand of literature….." MORE

— Jennifer Griffin (@JenGriffinFNC) September 4, 2018
Bob Woodward's book hits No. 1 on Amazon bestseller list https://t.co/FcReRfkGdT pic.twitter.com/VnAmzsytQl

— The Hill (@thehill) September 4, 2018
The White House pushes back against claims in Bob Woodward's book, saying it's "nothing more than fabricated stories" https://t.co/Spt6JP5l9T pic.twitter.com/U7fTTiVU6K

— CNN (@CNN) September 4, 2018
Opinion: President Trump is unfit for office. Bob Woodward's "Fear" confirms it. https://t.co/wnj3N3FaHr

— Washington Post (@washingtonpost) September 4, 2018
Trump wanted to assassinate Assad after chemical attack: Woodward book https://t.co/PE6UbbK8Yj pic.twitter.com/fxuzMMdR8l

— The Hill (@thehill) September 4, 2018
Confirming what I reported last night: @CBSDavidMartin has the first TV interview with Bob Woodward about "Fear." It's airing on @CBSSunday. CBS just confirmed it & said a preview will air tonight. Corporate synergy: Woodward's publisher and CBS News are both owned by CBS Corp. pic.twitter.com/xrTgXqmKi1

— Brian Stelter (@brianstelter) September 4, 2018
Rudy Giuliani says the Trump staff quoted in Woodward's book should "get another job" https://t.co/JLXPRAcX2y pic.twitter.com/iSAE5jSz1D

— Newsweek (@Newsweek) September 4, 2018
CNN fake news Woodward and Bernstein are bunch of liars sure back in their day the broke the watergate story these guys make up stories just to stay relevant because there is no fact checking anymore all they have to say that it came from a source just like the mainstream media

— Robert Garcia (@stupendous641) September 4, 2018
FOR MORE COMMENT FROM WEBSITES AND NEWS SOURCES ON THIS STORY GO HERE.
Joe Gandelman is a former fulltime journalist who freelanced in India, Spain, Bangladesh and Cypress writing for publications such as the Christian Science Monitor and Newsweek. He also did radio reports from Madrid for NPR's All Things Considered. He has worked on two U.S. newspapers and quit the news biz in 1990 to go into entertainment. He also has written for The Week and several online publications, did a column for Cagle Cartoons Syndicate and has appeared on CNN.