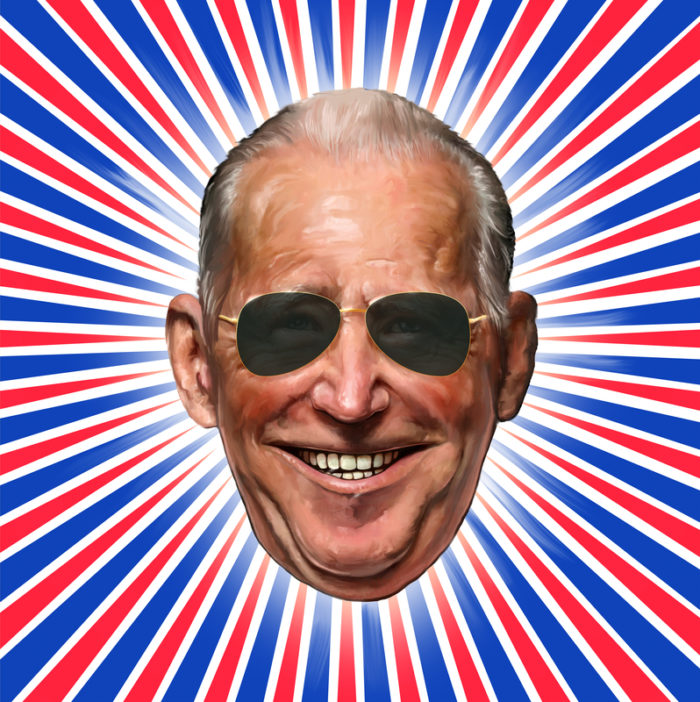 Without fanfare, President Joe Biden has cleared a path to prevent the Arab Gulf states from slipping out of US hands to China by using India's Narendra Modi as a discreet spearhead.
Smiling broadly, Biden shook hands, not just fist-bumped, with Saudi Arabia's Crown Prince Mohammed bin Salman as Modi beamed at their reconciliatory gesture and grabbed both men's hands to keep them in place for a little longer.
Biden now stands at the edge of a win for his Mideast economic policy after a series of hurdles in recent years. The win is emerging from a potentially historic multibillion dollar plan, in which Modi and Salman are lynchpins, to counter China's efforts to entice the Gulf states away from American economic leadership.
Salman had regularly cold-shouldered Biden as an untrustworthy partner, even during an official visit to Riyadh last year after Russia's invasion of Ukraine. In turn, Biden disdains Salman's human rights record and was vexed at his cooperation with Russia's Vladimir Putin to keep oil prices high.
But the stakes have changed because the Gulf states are growing into a vital trade and financial hub for Asia's rising economies. They are positioning themselves as essential economic and political partners to the West, which contains the world's richest and most powerful states, and Asia, which contains the world's most dynamic economies including India, China and Southeast Asia.
This recognition at the G20 summit in Delhi last week, motivated Biden to overcome his qualms about Salman to start a new process of business collaboration based partly on trust in Modi's ability to moderate the Saudi Prince's misgivings about the US president.
Strengthening ties between Modi and Salman will also help to maintain US dominance in the Indian Ocean, avoiding ever more militarization to constrain China's expanding navy.
The plan is for new trade routes linking India with Europe via the Gulf and Israel. Biden said it was vital because "the world stands at an inflection point in history". Modi said it would be "a beacon of cooperation, innovation, and shared progress".
European Commission President Ursula von der Leyen called it "a green and digital bridge across continents and civilizations". Israel said it "changes our global and historical situation" by helping to join Israel to the world.
Jake Sullivan, Biden's national security adviser, believed the project would open more doors. "We think that the project itself is bold and transformative, but the vision behind the project is equally bold and transformative, and we will see it replicated in other parts of the world as well."
This India-Middle East-Europe Economic Corridor will facilitate the shipment of goods from India to Dubai by sea and then by an unprecedented new railway through the UAE, Saudi Arabia, Jordan and Israel to East and West Europe. Fuller plans for it are expected to be ready before this year end.
The route will also enable electricity and digital connectivity, as well as pipes for clean hydrogen export. It will comprise an east corridor linking India to the Gulf Arab states and a north corridor connecting Europe.
The corridors may not replace China's trillion-dollar Belt and Road Initiative, which both Saudi Arabia and United Arab Emirates (UAE) have joined, but will provide new access to lucrative European, Israeli and Indian markets. It could cut trade costs by 40 percent and bring new opportunities for American, Israeli and Indian companies.
Hurdles for American influence were highlighted when Salman repeatedly ignored Biden's calls last year to reduce oil prices to prevent rising inflation. The main cause was Putin's use of gas and oil exports as a weapon to punish US-led allies for supporting Ukraine's fight against Russian invaders. Salman was cooperating with Putin to keep oil prices high.
Then, China's Xi Jinping dealt a frontal blow with a warm visit to Salman to sign several multibillion-dollar trade deals with the Saudis, including weapon sales. Xi suddenly leapt into the Mideast fray in March 2023 by brokering a deal between Saudi Arabia and Iran. It ended a seven-year diplomatic break and softened long-standing mutual hostility leading to an exchange of ambassadors within months.
This was followed by the return of Syria's outlawed Bashar al- Assad to the Saudi-led Arab League after more than a decade of exclusion. Washington went unheeded, lending urgency to prevent the region's further slide away from the US.

Photo 207235039 | Joe Biden Cartoon © Erkan Atay | Dreamstime.com