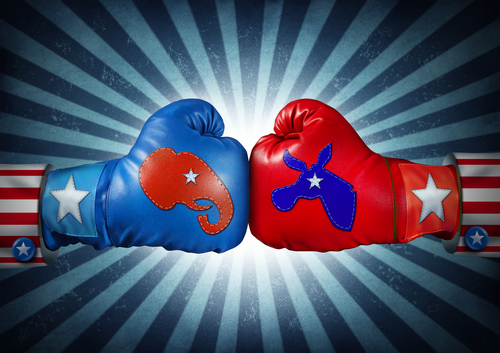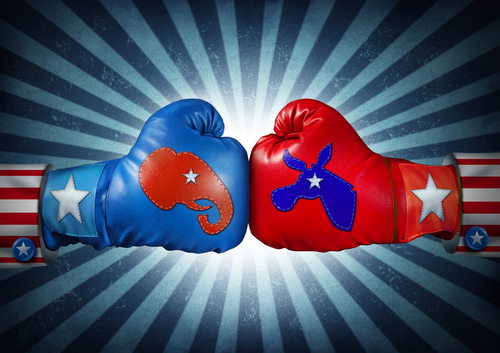 In 2008, there were Obamicans and this year, Trumpocrats.
It was urban versus rural, rich versus poor, educated versus under-educated. Those demographics went head-to-head in the recently concluded Presidential election and the results were not on expected lines. Many metropolitan areas where economic comfort reins, – places that are beyond suburbia but not quite edge cities, found themselves abandoning decades of a heavy Republican lean, either outright voted for Hillary Clinton over Donald Trump this year or came tantalizingly close to doing so. Conversely, other areas of economic precariousness where Democrats have long been accustomed to getting large margins, either vastly under-performed or outright chose Trump, proving key to his electoral college win.
First, let's examine the historically Republican areas that reverted away from the New York businessman. Trump did hold a number of Sunbelt states – Georgia, Arizona and Texas for the Republicans but, his collapse in key areas that make up that strong partisan foundation do not go unnoticed.
Two heavily populated, suburban rock-ribbed Republican Atlanta ring counties were evocative of the metamorphosis. Clinton carried Gwinnett County 51-45%, more than a complete reversal of Romney's 54-45% win. In next door Cobb County, her margin was smaller (49-47%) but impressive nonetheless in territory that awarded 56% to Romney just four years earlier. Harris County, Texas (Houston) is another metro area where the Trump antipathy seemed to bust right open. Obama carried the county by 1,029 votes in 2012. This year: Clinton's margin was 11%. Next door Fort Bend County, a diverse bastion that nonetheless sent conservative stalwart Tom DeLay to the House without causing him a sweat for 22 years, gave Clinton a 5% win. Romney conversely won by 7% in '12. And of course there is Maricopa County (Phoenix). Clinton's 147,000 vote deficit in 2012 shrank by more than 2/3 this time around. Nearly 200,000 more voters cast ballots, and Trump prevailed by just 45,000. Some may call that a repudiation of Trump but bear in mind that the county was also throwing out its long-time immigration hard-line Sheriff, Joe Arpaio.
Wisconsin is a microcosm of Clinton's woes. Trump ran behind in the WOW region of the "Badger" State (Washington, Ozaukee and Waukesha) but Clinton severely under-performed in reliably Democratic areas. Eau Clair and LaCrosse in Western Wisconsin gave her 6% less than Obama while Kenosha and Racine in the Southeastern corner of the state narrowly opted for Trump. Both are in Speaker Paul Ryan's Congressional district. By itself, that might not have been fatal. But in Milwaukee, 62,000 fewer voters cast ballots than 2012 – almost triple Clinton's unofficial deficit in the state of 22,000 votes (Gary Johnson took 13,000 votes).
Michigan was a similar story. Macomb County, is ore associated with the term, "Reagan Democrats" than any other in the nation. But this year they became Trumpocrats – by 48,000 votes. But at the risk of sounding like a broken record, turnout proved fatal. In Wayne County (Detroit) 745,000 voters went to the polls – 69,000 fewer than in 2012. Clinton's. Genesee (Flint) saw a significant decline as well which proved devastating t a campaign that was on the outside by a mere 10,000 votes out of nearly 2.6 million cast between the two major candidates.
Finally, in Pennsylvania, it was generally thought that Clinton padding her margins in the Philly collar counties would leave the "Keystone State" signed, sealed and delivered. That was done – in fact she carried Chester by 17,000 whereas Obama lost by 600 votes. She padded Obama's margin by 0% in towns such as Newtown in Bucks and Lower Merion in Montgomery. But she was down 13% from Obama's margin in Lackawanna (Scranton) while getting slaughtered by working class voters in the rest of the state, primarily Western Pennsylvania outside of Pittsburgh. But while it was not surprising that Clinton's deficit in that region was more devastating for her party than any period since the 1920s, the fact that Democratic Senate candidate Katie McGinty actually outpolled her in many of those counties while a number of down ticket statewide candidates won them signified that the problem was more her's than the party's.
Minnesota was a near casualty for Democrats as well, opting for the Secretary by just 47,000 votes. While Clinton carried Minneapolis/St. Paul fine, her losses in Northern Minnesota nearly led to a Trump win in the state that has had the longest GOP drought – 44 years, in the nation. Dan Kraker in MPR News writes that while Clinton "still carried the Iron Range as a whole, Trump made huge inroads in the area, which usually votes overwhelmingly Democratic. Trump carried Hibbing, the area's largest city, by seven votes. And he came within 120 votes of beating Clinton in Virginia, the other major hub on the Iron Range." The sound of roars for Trump were so deafening in those parts that Democrats must consider it miraculous that they were able to hold three Congressional seats may be further evidence of top-of-the-ticket backlash not impacting the rest of the ticket. In particular, Trump took Minnesota's Eighth Congressional district with 54% though it wasn't enough to deprive Democratic Congressman Rick Nolan of eking out a 1% victory.
In other parts of the country, Even the counties that didn't flip saw dramatic movement – in both directions. No county is more associated with Republicanism than Orange County, California but, guess what? Clinton flipped it. In new Jersey, historically Republican and highly affluent Somerset County had given Obama a 6 point margin in '12. It shot up to 17 for Clinton. Clinton did not carry Morris County, but the turf from which Trump loyalist Chris Christie hails favored Trump by a microscopic four percent (though Democrats fell farther behind in Republican but socially moderate Monmouth County). Conversely, Clinton actually lost Gloucester County in the south and lost two small but swingy counties in the South – Cape May and Salem unambiguously.
In the already Democratic heavy Northern Virginia, Clinton took a 35 point win (65-28%), more than enough to blunt Trump's 5.6% increase over Romney in Southwest Virginia.
The anomaly of this election may be that the dissatisfaction of some voters with their Presidential standard bearer proved enough to nearly flip Congressional districts that were heavily pigeonholed to be monolithically weighted toward one party. The 32nd district of Texas may stand out most. Romney took 57% but Clinton actually carried it. Ditto with the Houston based Seventh Congressional district of Texas, held by a very conservative John Culberson (the Latino population is growing in each). An East Texas district to target at any level (Romney took 63% and Ted Poe is the entrenched incumbent) would have been laughable for Democrats to target. But Trump only mustered a 52-43% win. Georgia's Sixth Congressional district, represented by Tom Price, gave Romney 62%. Trump took it by 1%. On the flip side, Clinton lost Illinois-17, Pennsylvania-17 and Wisconsin-3, though this in no way impacted the re-elections of Democratic members Cheri Bustos, Matt Cartwright, and Ron Kind respectively.
Whether this is a true realignment or anomalies is not yet known. My guess is that it is in a holding pattern pending Mr. Trump's performance and ability to restrain his hostile inclinations and Democrats ability to reach back toward the working class.