Anger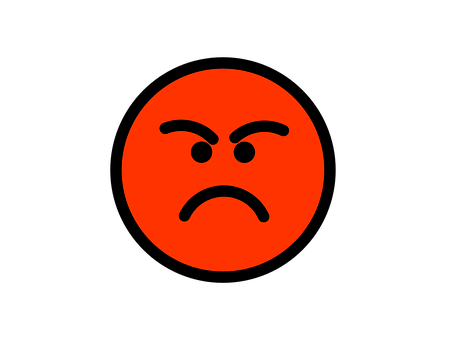 I'm trying to figure out what has happened to this country that makes people so mean. This is especially important during this Holiday period where showing the best we can be is the very essence of the Holidays. This morning I witnessed a very ugly scene at our local Grocery Store. I needed to pick up about 10 little things that I had forgotten.
I was in line at the Check-Out line when the cashier told the lady in front of me "Happy Holidays". The lady in front of me yelled at the cashier " It's Merry Christmas you F#&king Idiot". The cashier, a girl who looked about 16, immediately broke into tears and left the station. The Assistant Store Manager who was about 10 feet away, came over and told the lady "that was uncalled for". She immediately told him if he didn't hire so many "F#&king liberals he would understand how offensive his cashier was." The Store manger told the lady she was unwelcome in his store and she should leave. She told him she was not leaving without her groceries and started to throw all the groceries back into her cart and was going to leave without paying. He told her to leave without the groceries or he was going to call the cops. At that point she gave the grocery cart and big push where it ran into one of the plate glass wall of the front of the store and caused a crack, while she walked out of the store yelling about the "G-d D*@ned Libtards".
As disgusting as this scene was, it reminded me of all the ugly things I read in newspapers and blogs. The comment sections of articles have become a cesspool of vitriolic statements. It's no longer enough to say someone is wrong, it has to accompany statements about their intelligence, their lack of a mother etc. It's not just Trump supporters who use this approach, it's also comments by the other side who use extremely contemptuous words to describe Republicans and Trump. I have been personally guilty of falling into this same trap.
So this year instead of a New Year's resolution, I am making a Christmas, Hannukah, Kwanzaa resolution to be more civil in everyone of my day to day interactions with people, be it digital or analog. Happy Holidays Everyone.
After a long career as a Senior Executive with Prudential, jdledell took early retirement to teach piano with his wife of 48 years, Cinder. The two of them established Castle LeDell Music in their home and have 130 weekly students spread out over 7 days a week. In spite of teaching being literally a full-time job, jdledell finds the time to consume vast quantities of Internet commentary and to communicate with his children and other relatives scattered around the globe. While jdledell got polio when he was two years old and now uses a wheelchair full-time, it doesn't keep him from leading a rich and fulfilling life in Basking Ridge, NJ.