America You Beauty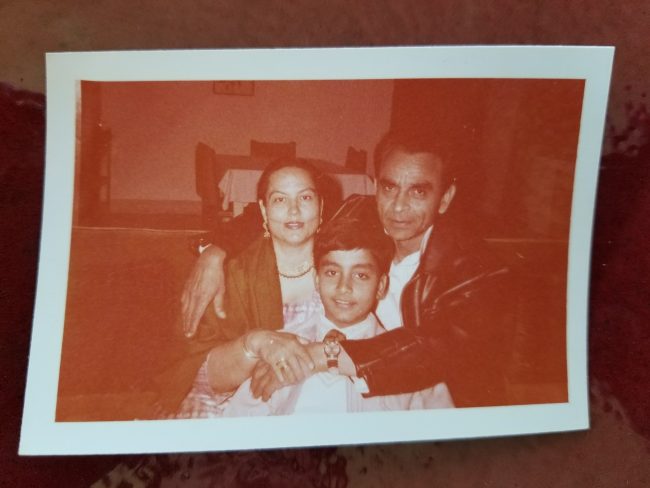 Father was in his eighties and more recently looking his age, and something else was not right. He was more short of breath, his ankles were getting swollen, and he was anemic. Being his only son and an ocean and a continent away, this was a nightmare in the works. What if something happens to him while he was away, how would he manage, what would I do, were the ever lingering fears.
Father would typically spend the summer months with us here in the USA on his visitor visa and go back to Lahore, Pakistan for the winters to live by himself. With my mother and brother already past this world, no immediate family was living with him.
Father was visiting with us here in the USA, and the credit for making the call goes to Farah, my wife. He cannot live by himself; we cannot let him go back, he should stay with us, she said. We talked to him, and he agreed. There were unanswered questions; we were in unchartered territory.
Further testing confirmed heart failure, colon cancer, weak kidneys and transfusion-dependent anemia. To the US immigration, I would forward these reports and mention that his conditions are terminal, I am his physician and only son and would request that father be allowed to stay under my care here in the US.
Each time he would get a six-month extension of his visitor visa status. The University hospital in town provided compassionate care. Dear friends, family, neighbors and all pitched in and helped. He genuinely loved them, and they loved him back. Father knew what was coming, was very comfortable with it and would spend most of his time praying, a content old man getting ready for his end and the hereafter.
Father passed away in November of 2009, his last few weeks in hospice care were a miracle. He stayed with us for his last years of life and is buried not far from where we live.
A few weeks later we received a further six-month extension of his stay from the Immigration services. I wrote them back updating them about his demise and thanking them profusely.
Fast forward to 2018 where in the middle of the American debate on Gun violence, mass shootings, and mental health, I wrote, "My brother" and posted it on "The Moderate Voice," a broad-based Internet news outlet, where I share space with several heavyweights in the field of American journalism and writing.
Soon afterward, I received an email from Joe Gandelman, the Editor-In-Chief of the site asking, "If you have a photo of your brother, send it to me, and I can put it on the post." I found this photo with my mother, father, and brother and send it to Joe who then posted the picture with the article and featured it at the top of the site and here is the link,
I have never met or spoken to Joe, our introduction and interactions have only been through our writings and emails.
Now America picks up a lot of flak for its shortcomings, but someone has to give it credit for its soul and the good it brings to the table.
With a written word, a picture, a gravesite and many considerate people, my family above, is now and forever, right here with me and a part of the American story.
I get to see a lot of this side of America, perhaps because I live among everyday Americans for this is the better American essence, and this is what America does best.