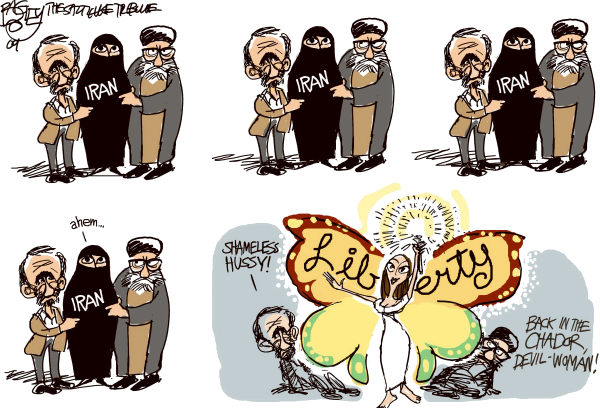 If there is a consensus on events in Iran — even as (sigh) traditional partisanship starts to surface on talk radio and elsewhere, where events in Iran and responses to it take back seat to trying to score political points — it is this: the America must stand with the people in Iran who believe the vote there was either totally rigged or..embellished.
Now the questions become: why…and how? Some must-read thoughts.
First, here's one via from Eric Rall.
Also be sure to read the always thoughtful Dave Schuler who looks at the issue of engaging Iran HERE.
The cartoon by Pat Bagley, Salt Lake Tribune, is copyrighted and licensed to run on TMV. All Rights Reserved. Unauthorized reproduction prohibited.