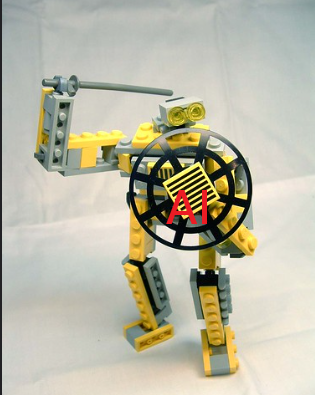 The new OpenAI ChatGPT has been capturing the attention of the tech world and sparking our imagination and the ingenuity (cunningness?) of students at all levels.
With its ability to generate highly plausible and acceptable, seemingly well "thought-out" and well-researched academic and scientific studies, ChatGPT has been challenging the ability of educators, scientists, publishers (and others) to detect whether content has been written by a human or generated by a bot.
The concern has grown so high that some schools have banned the use of Chat GPT and similar tools from their networks. Academic and scientific journals have curbed or entirely banned authors from using the chatbot.
The thought arises: If it is so easy for AI to generate text that can fool many, maybe AI can be used to help educators and others not to be fooled by AI tools.
Well, rescue may be around the corner, courtesy of none other than the creator of ChatGPT.
According to Axios, OpenAI has released a (free) web-based tool "designed to help educators and others figure out if a particular chunk of text was written by a human or a machine."
OpenAI tells us that this new "AI Text Classifier is a fine-tuned GPT model that predicts how likely it is that a piece of text was generated by AI from a variety of sources, such as ChatGPT."
As with any newly developed tool, the AI Text Classifier has some limitations.
Among them, according to OpenAI:
• It requires a minimum of 1,000 characters, which is approximately 150 – 250 words.
• The classifier isn't always accurate; it can mislabel both AI-generated and human-written text.
• AI-generated text can be edited easily to evade the classifier.
OpenAI cautions that the results presented by the Text Classifier "should not be the sole piece of evidence when deciding whether a document was generated with AI" and that "[t]he classifier is likely to get things wrong on text written by children and on text not in English, because it was primarily trained on English content written by adults."
It also invites readers to try the classifier by inputting a text they would like to check, advising the reader that "Each document is labeled as either very unlikely, unlikely, unclear if it is, possibly, or likely AI-generated."
I submitted several paragraphs from the ChatGPT-generated text about the B-21 bomber aircraft from the piece, "The New B-21 'Raider' Bomber According to ChatGPT."
I received the following "verdict": "The classifier considers the text to be unclear if it is AI-generated" [emphasis OpenAI].
Give it a try HERE.
The author is a retired U.S. Air Force officer and a writer.