A Time And A Place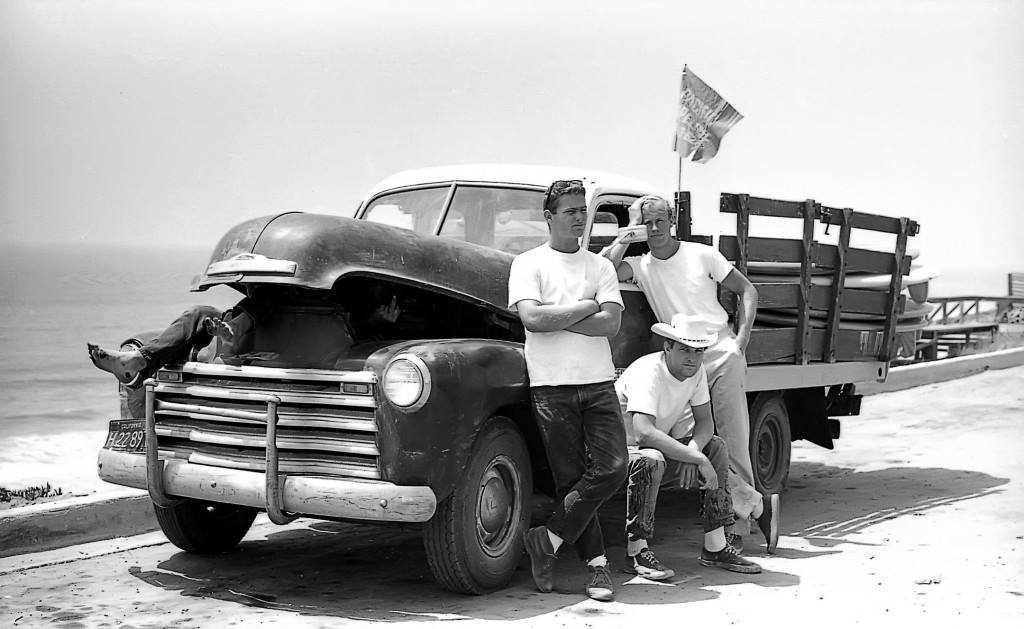 Whining and moaning.
Then there is a guy under the hood. His feet are bare and tattooed by tar. Notice his middle finger almost hidden.
He is more likely to get the rig rollin' again and have some Jerry Garcia vibe.
Pull when you should pull. Push when you should push.
Paraphrasing , know the difference between the two.
In 1996 I had my first long board, an "Owl" which was made at the Santa Barbara Surf Shop on Carillo St.
Then I mowed a hundred more lawns and stepped up to a 9′ 6″ Yater Spoon.
Looking back selling that Yater was like dumping a '66 bathtub Porsche.
uggg …