A Retired Four-Star General Speaks Out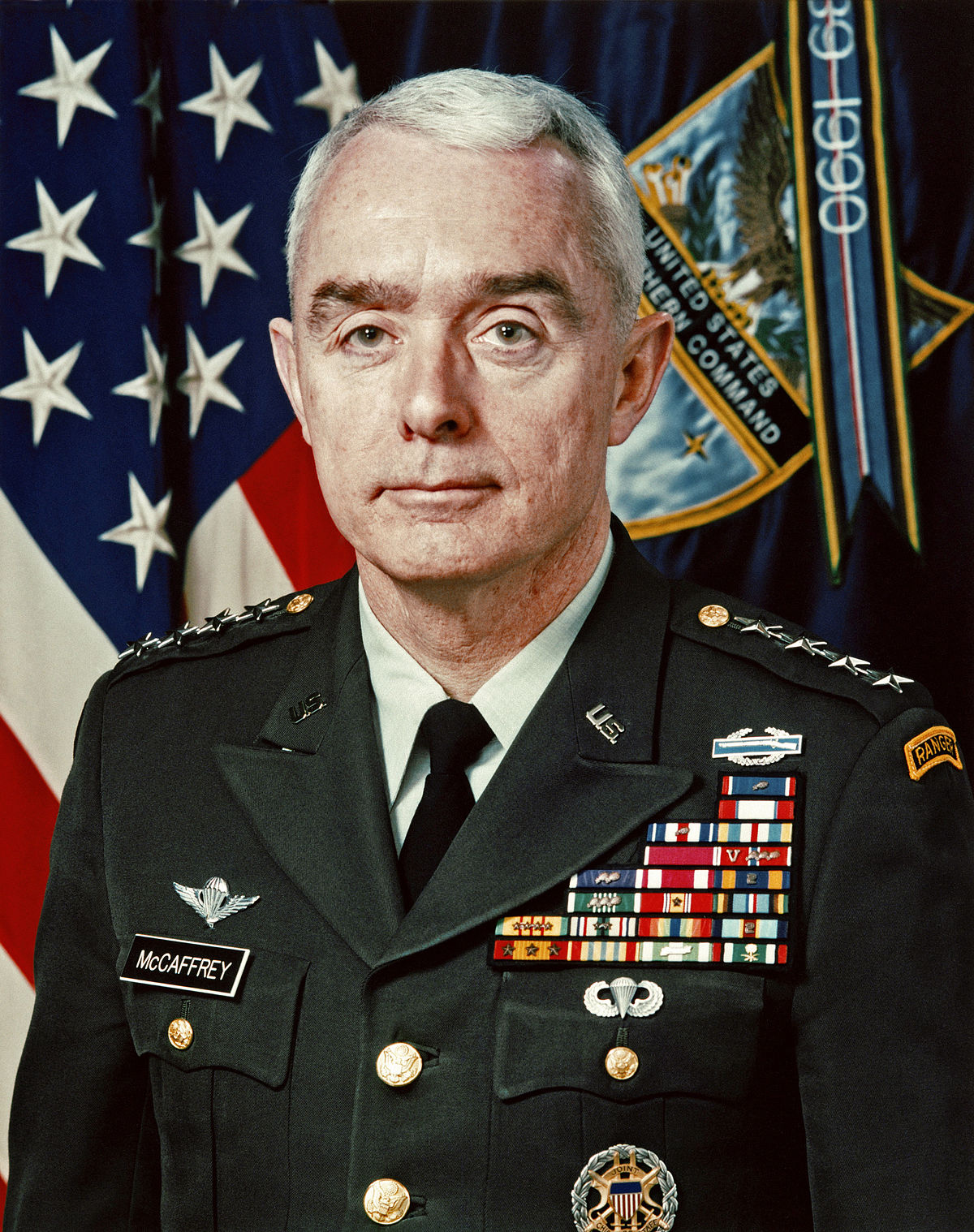 Trying to make some sense of last night's dastardly "Friday Night Slaughter," I found myself almost without words.
However, even before Trump, in a most cowardly manner, had his Attorney General fire former FBI deputy director Andrew McCabe — on a late Friday night and a little more than 24 hours before he was set to retire — a highly decorated, respected, retired four-star Army general said what so many American have been thinking all along.
This is what Gen. Barry McCaffrey tweeted yesterday about the president who avoided service in the Vietnam War due to alleged bone spurs:
Reluctantly I have concluded that President Trump is a serious threat to US national security. He is refusing to protect vital US interests from active Russian attacks. It is apparent that he is for some unknown reason under the sway of Mr Putin.
General Barry Richard McCaffrey, a West Point graduate, saw combat tours in the Dominican Republic and in Vietnam. He received three Purple Heart medals for injuries sustained during his service in Vietnam, two Silver Stars for valor, and two Distinguished Service Crosses. He was inducted into the U.S. Army Ranger Hall of Fame at U.S. Army Infantry Center at Fort Benning in 2007.
At the time of his retirement McCaffrey was the youngest General in the Army.
Retired generals and flag officers can speak with much more candor than their active duty brethren.
Already during the 2016 elections, McCaffrey and other retired generals were very critical of Trump.
For example, retired general Merrill McPeak, who served on the Joint Chiefs as the Air Force chief of staff said at the time, "Trump is unexpectedly increasing my enthusiasm for Hillary…What he is saying is not based on facts: it's based on immaturity, bad judgment and ignorance…"
In a Saturday appearance on MSNBC, retired United States Navy Admiral James Stavridis concurred with McCaffrey's remarks, saying, "I know the general well. I have a lot of regard for his opinions, he does not state them loosely." He added:
In terms of the current situation with Russia, our president needs to understand that Vladimir Putin is no friend to the United States, that Russia is actively seeking to undermine our nation not only domestically but our foreign policy as well…I agree with Gen. McCaffrey that our president does not spend enough time focused on the threat that is emanating from Russia today.
Read Andrew McCabe's full statement in response to his firing by Jeff Sessions here and watch Brian Williams and panel comment on Gen. McCaffrey's remarks below.