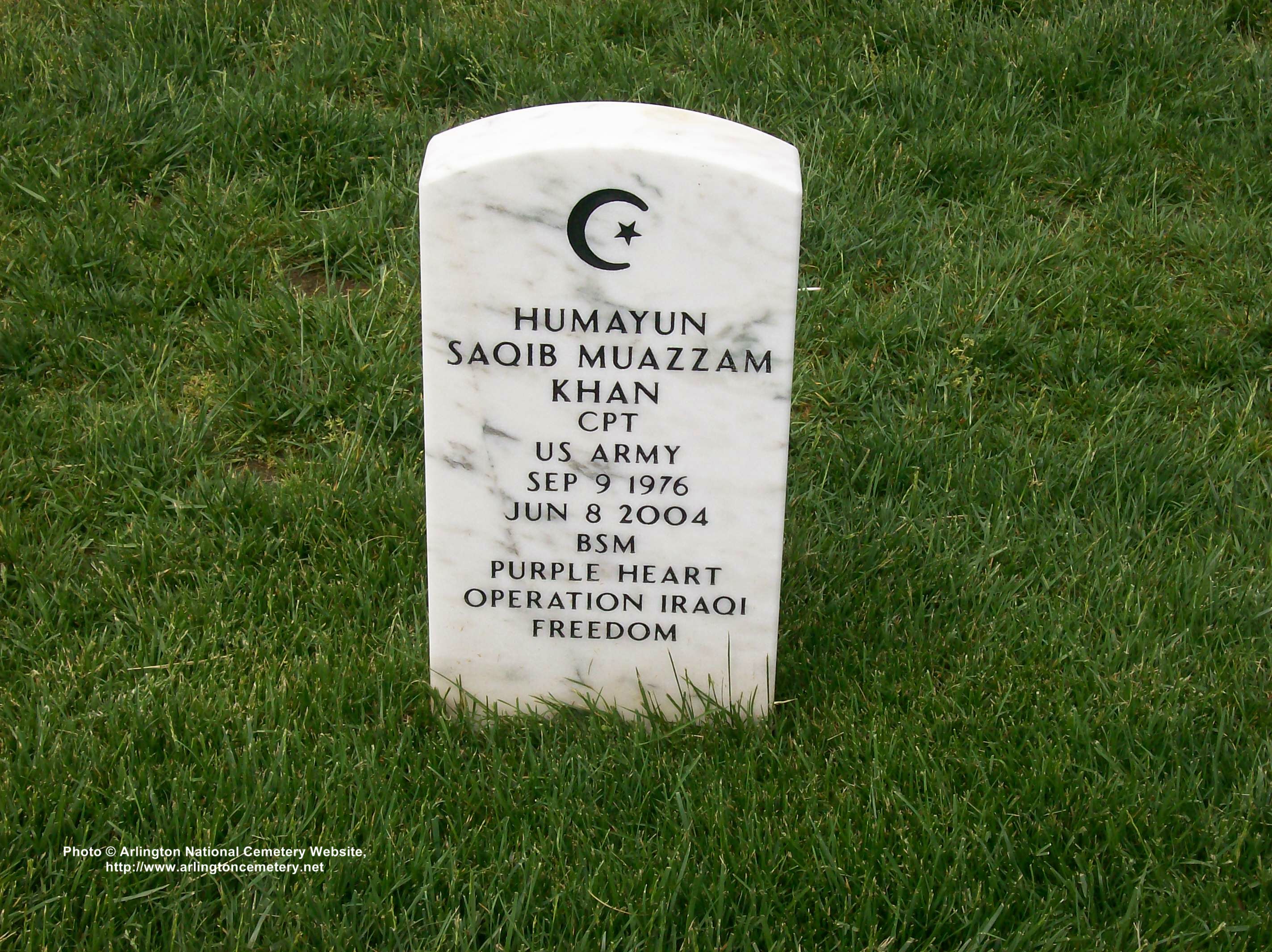 Update:
After more than two days of a telling and embarrassing silence from the top Republican Congressional leadership, Senate Majority Leader Mitch McConnell and House Speaker Paul Ryan have finally started distancing themselves from the disgraceful comments the GOP presidential nominee has been making in reaction to the remarks of the Gold Star parents of a Muslim U.S. Army soldier who heroically gave his life for our county in Iraq (see story below).
First, McConnell, while stopping short of condemning Trump's remarks, said Sunday that "all Americans should value the patriotic service of the patriots who volunteer to selflessly defend us in the armed services."
According to ABCNews.com, McConnell also agrees with the Gold Star parents that "a travel ban based on religion — one idea previously floated by Trump — is 'simply contrary to American values.'"
A little while later, House Speaker Ryan, while not mentioning Trump directly, issued a written statement praising Captain Khan saying that his sacrifice and that of his parents should always be honored.
According to ABCNews.com:
House Speaker Paul Ryan says Muslim Americans who serve in the U.S. military should be honored — "period" — and that he would reject any proposal that would require a religious test for entry into the U.S.

[::]

The captain's parents have come under criticism from GOP presidential nominee Donald Trump for speaking out against his candidacy during the Democratic National Convention.

The bereaved father, Khizr Khan, has called on Ryan to withdraw his support for Trump after the candidate's remarks about the family.
Original Story:
On June 9, 1954, during one of Republican Senator Joseph McCarthy's infamous anticommunist Congressional witch-hunt sessions, a crusty Boston lawyer, Joseph Welch, had had enough.
"You've done enough. Have you no sense of decency, sir? At long last. Have you left no sense of decency?" Welch said to McCarthy.
Overnight, McCarthy's immense national popularity evaporated. Censured by his Senate colleagues, ostracized by his party, and ignored by the press, McCarthy died three years later, 48 years old and a broken man.
Fast forward exactly 50 years to June 8, 2004.
On that day, U.S. Army Captain Humayun Khan was killed in Baquabah Iraq.
The Department of Defense news release at the time simply said:
The Department of Defense announced today the death of a soldier supporting Operation Iraqi Freedom.

Captain Humayun S. M. Khan, 27, of Bristow, Virginia, died June 8, 2004, in Baquabah, Iraq, after a vehicle packed with an improvised explosive device drove into the gate of his compound while he was inspecting soldiers on guard duty. Khan was assigned to Headquarters, Headquarters Company, 201st Forward Support Battalion, 1st Infantry Division, Vilseck, Germany.
A week later, the Washington Post added:
On June 8, Khan died in a suicide car bombing at the main gates of his base. Khan, an ordnance officer with the Germany-based 201st Forward Support Battalion, 1st Infantry Division, had watched as several of his soldiers prepared to do a routine vehicle inspection. His unit was charged with the day-to-day security and maintenance of the camp.

When an orange-colored taxi drove toward them, Khan ordered his soldiers to "hit the dirt," said his father, who received details of his son's death from his commanding officer.

Khan walked toward the car, motioning for it to stop, his father said. A makeshift bomb inside it exploded, killing him and two Iraqi civilians in addition to the two suicide bombers. Ten soldiers and six Iraqi citizens were also wounded, the Army said.

Buried with full military honors, Khan was posthumously awarded a Bronze Star and a Purple Heart.
Neither of the reports says anything about this hero's religion.
But a white headstone at Arlington National Cemetery, engraved with the Crescent and Star speaks volumes to us.
Last December, in the face of Trump's appalling hate and bigotry towards Muslims, Capt. Khan's father, Khizr Khan, still devastated by his son's death but proud of his courage, spoke to Vocativ.
We still wonder what made him [Humayun] take those 10 steps [towards the car]… Maybe that's the point where all the values, all the service to country, all the things he learned in this country kicked in. It was those values that made him take those 10 steps. Those 10 steps told us we did not make a mistake in moving to this country. These were the values we wanted to adopt. Not religious values, human values.
In that interview, Khan's father, who moved to the U.S. in the late 1970s after growing up in Pakistan, also said, "Muslims are American, Muslims are citizens, Muslims participate] in the well-being of this country as American citizens…We are proud American citizens. It's the values [of this country] that brought us here, not our religion. Trump's position on these issues does not represent those values."
And of his son: The "values that he learned throughout his life came together and made him a brave American soldier. This country is not strong because of its economic power, or military power. This country is strong because of its values, and during this political season, we all need to keep that in mind."
On the last night of the Democratic National Convention, Khan's father, accompanied by his wife, gave a speech "that electrified the nation."
He spoke again about his son's dreams, his courage and about those final 10 or 11 steps he took towards the vehicle packed with explosives. Steps that cost him his life and made an American-Muslim an (unhyphenated) American hero.
He also had harsh criticism for the man who maligns his son even in death. The man who "consistently smears the character of Muslims…disrespects other minorities, women, judges, even his own party leadership."
Pulling a copy of the Constitution from his pocket, Khan's father spoke directly to the Republican presidential nominee, "Donald Trump, you are asking Americans to trust you with our future. Let me ask you: Have you even read the U.S. Constitution? I will gladly lend you my copy. In this document, look for the words 'liberty' and 'equal protection of law.'"
Strong, reproving words, but the words we Americans should remember as well as we remember the words of a brave lawyer 62 years ago, were still to come:
"Have you ever been to Arlington Cemetery?" Khan's Dad asked. "Go look at the graves of the brave patriots who died defending America — you will see all faiths, genders, and ethnicities." Khan's father concluded. "You have sacrificed nothing. And no one."
Have we had enough?
The author is a retired U.S. Air Force officer and a writer.