'Michael Jackson's Journey from Motown to Off The Wall': A Shameless, Exhilarating Love Letter to the King of Pop (Sundance Film Festival 2016)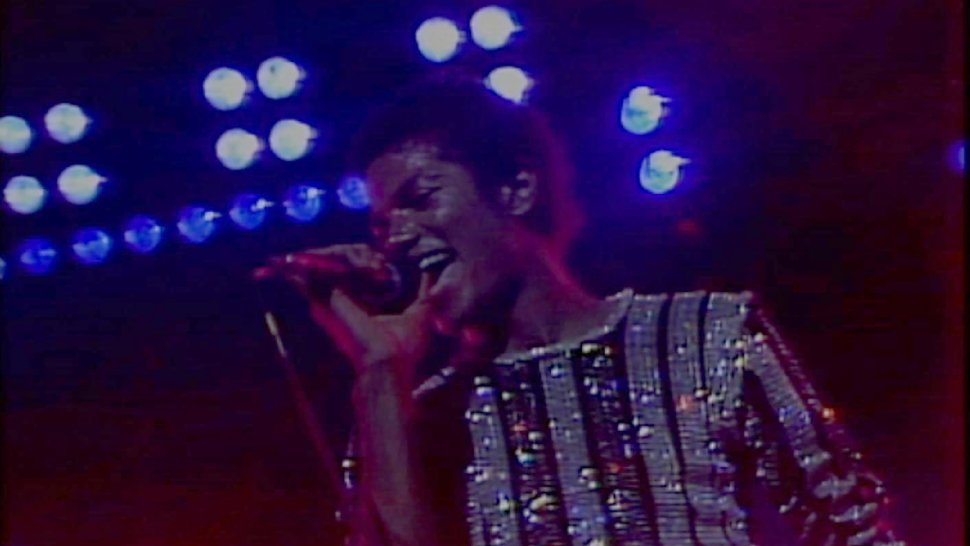 5/5
Spike Lee's Michael Jackson's Journey is an extraordinary immersion in the energy of one contemporary music's most definitive icons. As an exposé, it challenges the audience to see beyond the spiral of its subject's tragic life and into the heart of what made him a marvel of both the stage and the studio. If you don't like it, you'll have a hard time convincing me you like movies at all.
Michael Jackson spent so much of his later career embroiled in controversy that for much of my own life, his music went virtually unnoticed. This new film, a documentary about a very particular period of Jackson's career, strips away all that sensationalism and lasers in on a man molting his boyband shell before recording Off the Wall, an album Spike Lee argues marked his arrival as a singular artist with world-sweeping vision. If anything is to be taken away from this film, it's that the same merciless perfectionism that would eat away at him in later years is also what sculpted him in his prime.
At the film's start, Michael is as he is on his album covers — sweet and pure, a small boy attempting to navigate the fame and hysteria that comes with being the precocious frontman of the Jackson 5. A label dispute eventually transforms the group into The Jacksons, and this is where we catch our first glimpses of MJ, maestro of the stage. Before he ever started writing the bulk of his material and, he learned to see the stage as being as integral to a live performance as the music itself. Soon, he would adopt it as his instrument of choice, perhaps second only to his voice. 
There is a moment near the film's middle that proves the most revealing — Jackson, still a teenager, writes a letter while touring with The Jacksons that becomes his manifesto. Hearing it read aloud leaves you in awe-struck silence. It is a proud, desperate declaration of his every ambition; he writes that he no longer wishes to be Michael Jackson but "MJ", an artist without equal. He pledges to become the greatest performer of all time, to work harder than anyone else, to dance and dance and dance until he can give Gene Kelly and Fred Astaire a run for their money. There are countless pop musicians that are delivered to us with machine-cut prestige about as enduring as trial software. With this letter, Michael Jackson proved that although the spotlight was given to him by his father and his brothers, it was by his own virtue that he held onto it until the day he died. 
It's in the second half that the documentary shifts focus onto Off the Wall itself, unfolding into a track-by-track dissection of the entire LP. I cringe at the thought of the glorified ad campaign this could have been in lesser hands, but here Lee manages to turn the album into a cultural portrait. Each song becomes a different shade of the man who made it as well as the time it would come to encapsulate.
The film's enormous gallery of talking heads, ranging anywhere from Quincy Jones to Kobe Bryant, guides us through both the album and the fledgling career that was its precedent. In a lesser treatment, the sheer wealth of faces would threaten to collapse the entire picture. Instead, Lee carefully chooses a variety of stars from an array of professions to show the sheer diversity of people Jackson's music managed to influence. I was especially struck by Bryant's contributions — he seems at first like the odd duck, but he quickly reveals himself to be among the most succinct and erudite of the bunch. Respect.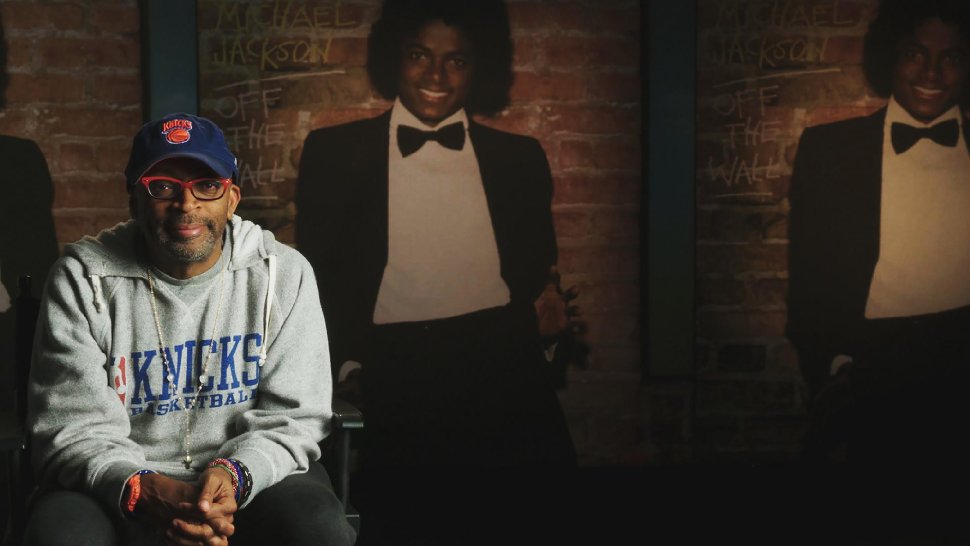 Some will argue that a Michael Jackson film that excises his descent into illness and public ridicule is only telling half the story. Tell me something — on these topics, is there really any more to be said? We know about the surgery and skin lightening. We know about the molestation allegations. And we're painfully aware of the profoundly depressing attempts to rebuild a childhood that never was. These things have been reported, dissected, and parodied to such a cruel extant that to a generation, the music that made them relevant has been buried in the mud. This is a film about pulling it out and giving it a fresh face.
Journey is the second documentary Spike Lee has made about Michael Jackson, the first being Bad 25. Rarely has there been a more worthy match of director and subject. With his unchained exuberance, Lee has taken an oft-exploited life and crafted from it an electrifying tribute to the dual act of making and loving music. One could say Lee is guilty of worship and hagiography, but I disagree; I think he's committed to it. He has no agenda but to showcase one man's immeasurable passion and the countless lives who made it their own. To Spike Lee and company, the name "Michael Jackson" is synonymous with music itself. As the lights came on in the screening room, I had to admit they were on to something.