A Sunday Morning Lesson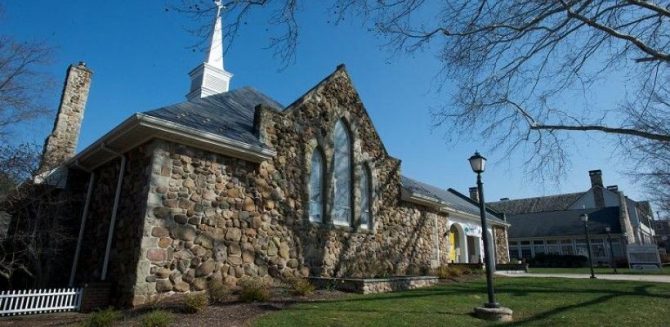 I had a somewhat unusual but profound experience this morning. Even though I am Jewish I attended a service at the Methodist Church here in town. A little background on how this came to be is in order. On Thursday, my wife got a call from a former piano student of hers who is now organist/choir director at this church. He was in a panic because none of the usual organist substitutes were available. His son was in a car accident in Syracuse and in a hospital and he needed to be with him. There is no way, Cinder could turn down the man is such a dilemma, especially for a former student.
After she hung up she asked me "what in the world did I get myself into". I told her to go to the church and explain the situation to the minister and ask for her help for where in the service book it outlined exactly how the service was supposed to flow. The hymns were not going to be a problem since they were simply music and Cinder is an excellent sight-reader of music. When her panic calmed down she simply practiced what she would play and found it was not that big a deal. In fact she started looking forward to playing the organ at the service since they have one of the largest pipe organs on the East Coast. As a lover of Bach, this kind of Pipe Organ is an organist's dream.
Then Saturday night we got a call, one of our favorite piano students, 12 year old Hailey, was going into the hospital on Monday morning for major surgery to remove a brain tumor that was discovered by the doctors on Thursday. The juxtaposition of these events started to weigh on my mind. So Sunday morning I decided to attend the Methodist service with my wife, not only to show support for her but also to satisfy the itch in my brain that I was supposed to be there.
Saturday night Cinder got out of bed, unbeknownst to me and composed a piece of music she called "My Name is Hailey" that she decided she was going to play as the Prelude and Postlude for the Service as her personal prayer to G-d for Hailey's recovery. Cinder played the service like a champ. But what struck me is the overwhelming feeling of the presence of G-d at this service. Everything about the service was strange to me, the Liturgy totally foreign but none of that mattered.
Yet in spite of the strangeness, I felt peace and understanding. The tears rolled down my cheeks as I prayed for Hailey with every ounce of my being. G-d probably doesn't give a damn what we call our religions or denominations. If we seek Him, we will find Him whether we are Jewish, Methodist, Lutheran, Catholic, Hindi, Buddhist etc. or even mostly secular. That is the lesson from the weekend.